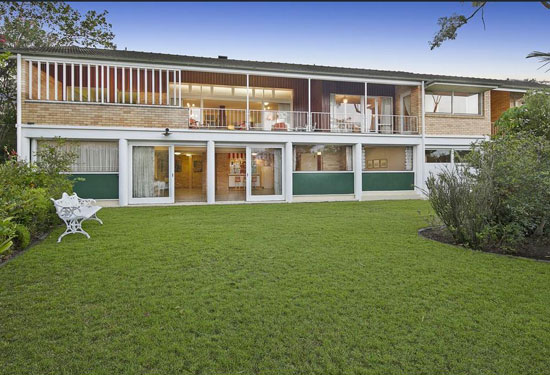 Credit to the Midcentury Modern Real Estate group on Facebook for picking out this 1960s midcentury modern property in Brisbane, Queensland, Australia, which is on the market for the very first time.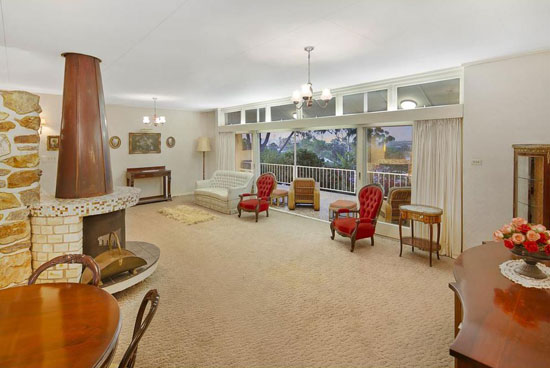 A wonderful place it is too. Found in 'one of Brisbane's premier suburbs', it was designed to 'blur' the boundaries between the inside and outside space, with balcony space and substantial glazing to the rear offering access to the wonderful gardens that come with this place.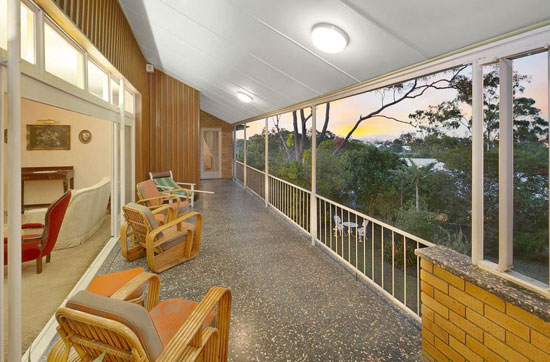 But that's not the only appealing feature here. The originality is also a key selling point for us. According to the agent, the original owners were 'entertainers' who 'had an eye for quality'. Evidence of both is still very much in place.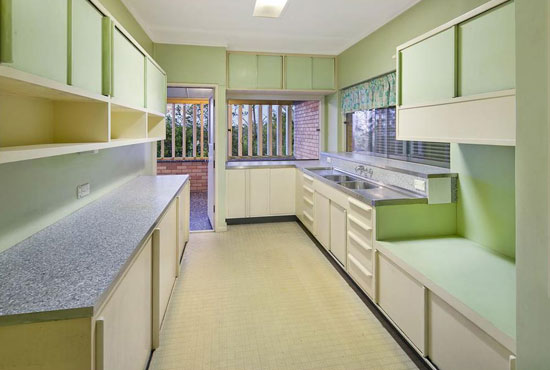 The bar area of course for the former, with open spaces beyond for the party. as for the latter, check out the stone feature walls, the original fireplace and picture rails that 'feel like an art gallery'. Of course, the original kitchen and bathroom areas are wonderful time capsules too.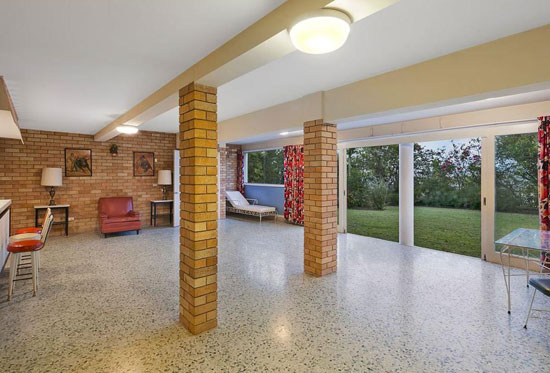 Yes, some of the decor and furnishings might need an update, but if you are on the hunt for a 1960s-style pad, this could be the house for you. If your budget stretches to it, of course.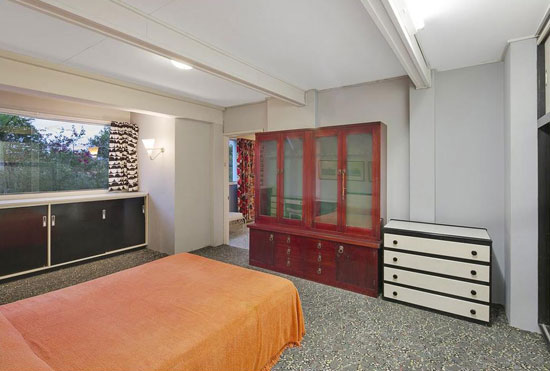 As for the space, you get a master bedroom with en-suite, four additional bedrooms with built-in furnishings, 'multiple' living areas, three bathrooms, that amazing bar area and a full covered entertaining area with some very special city views.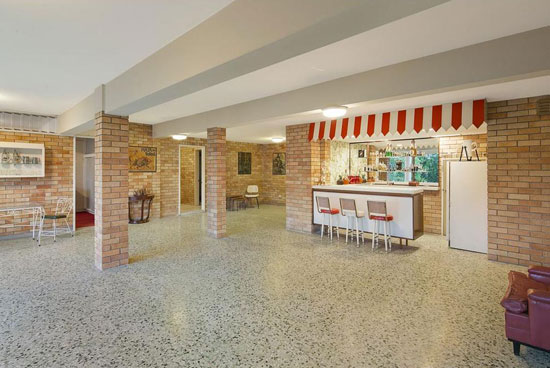 Also mentioned is an abundance of storage space, a double car garage, an 'under home' workshop with even more storage and 'leafy low maintenance' gardens.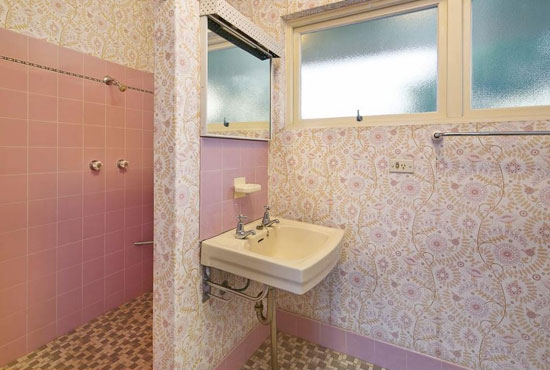 As for price, well it is up for auction, so the market will dictate that. But we suspect it isn't going to be a cheap option. There is an open day tomorrow too, see the listing for details of that if you are a serious buyer in the area. Here's hoping someone falls for this as is rather than knocking it down and replacing.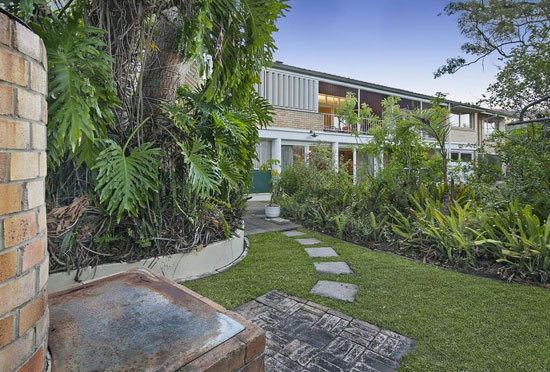 Images and details courtesy of realestate.com.au. For more details, images and to make an enquiry, please visit the website.