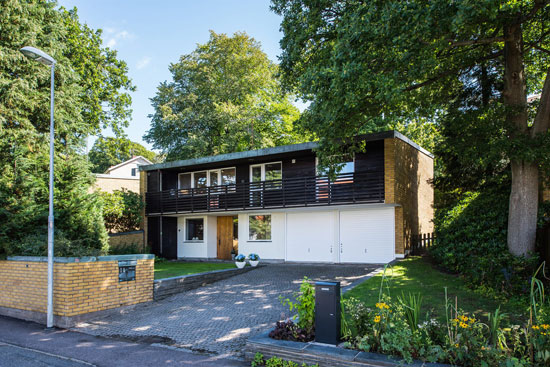 There is so much authenticity going for this 1960s Arne Branzell-designed midcentury property in Gothenburg, Sweden.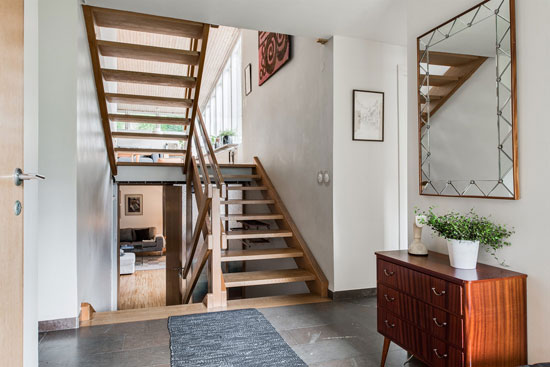 The house dates back to 1964 and a is a wonderful example of Scandinavian architecture from the mid-20th century. All the more so because little seems to have changed in the intervening years / decades.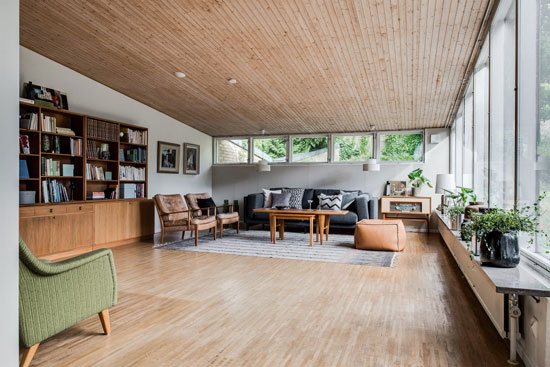 Don't get me wrong, this doesn't look like a house in need of a major upgrade. On the contrary, someone (the present owner presumably) has ensured the originality survives in this place while the property has been maintained to a high standard.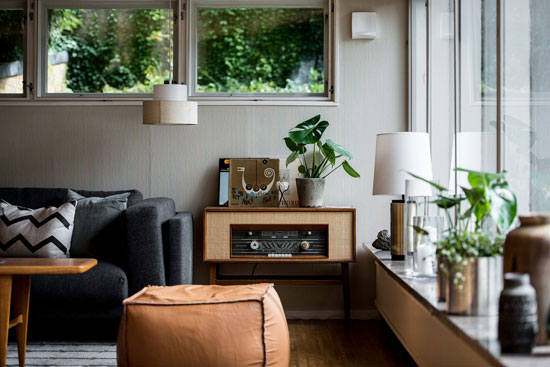 Not just that, the house also looks perfectly 'staged' too, with some lovely details and furnishings either from or inspired by its original era. I could be wrong, perhaps the house is a time capsule of the era. But from what I can see, a lot of the finishes look pretty clean and fresh.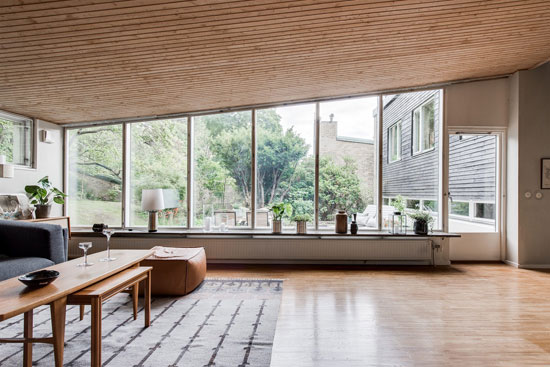 As for the original details, well there really are so many. Step into the front door and you will be greeted by that open tread staircase. Go beyond and you will see the that wonderful living area with sloping roof, wood panel ceiling and almost floor to ceiling glazing.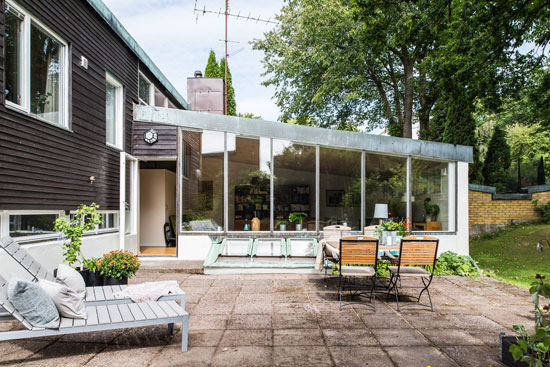 The gallery area (which seems to be the current dining space) is pretty special too, as it the balcony accessible from various rooms on the upper floor and the original bathroom. Much more too, as you see from the pictures.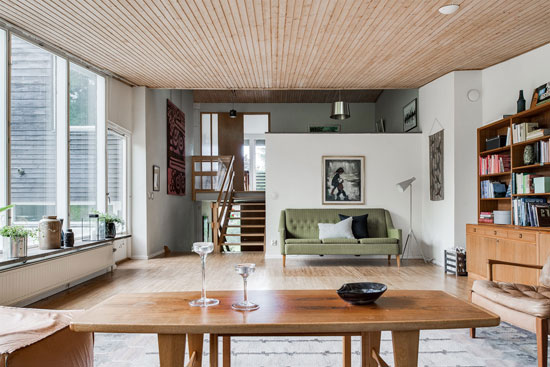 In terms of the living space, that's listed as including a 'generous' living room, six bedrooms, an additional living room with fireplace, the bathroom with toilet and two 'guest' toilets. As we mentioned, there is a balcony running along the entire house.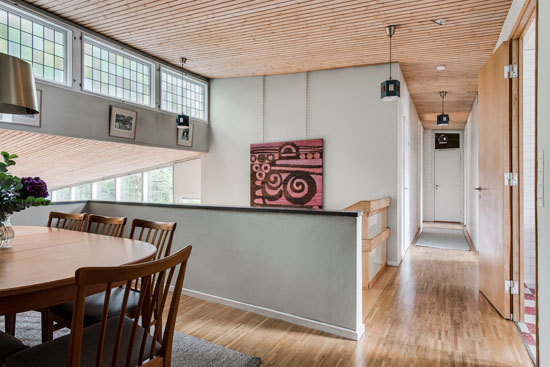 Some lovely outside space too, which is protected from view and traffic. If you want more green, the 'Castle Park' is just 100m away. So the location sounds like a selling point too.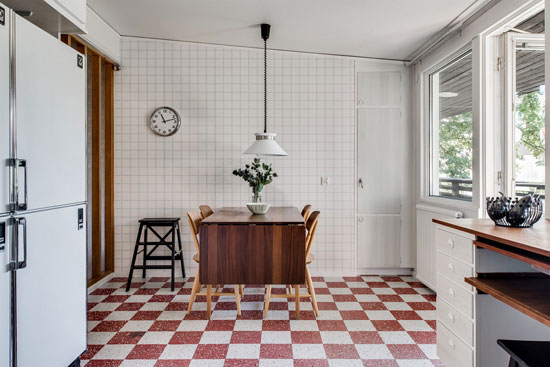 Having visited Gothenburg several times, I can vouch for it being a lovely city. If you like the idea of moving there, this place is up for sale for around the £795,000 mark.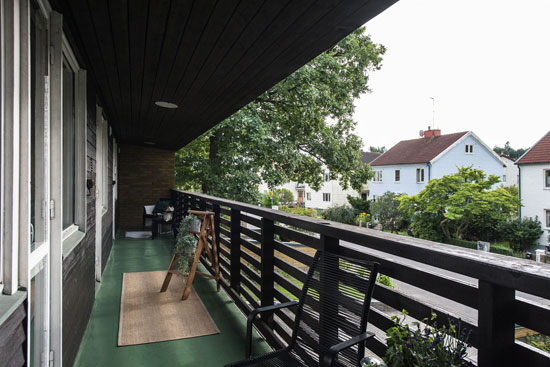 Thanks to Ann-Charlott for the tip off!
Images and details courtesy of Storangsgatan. For more images, details and to make an enquiry, please visit the website.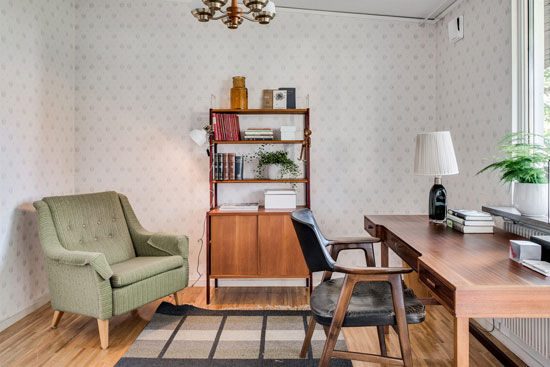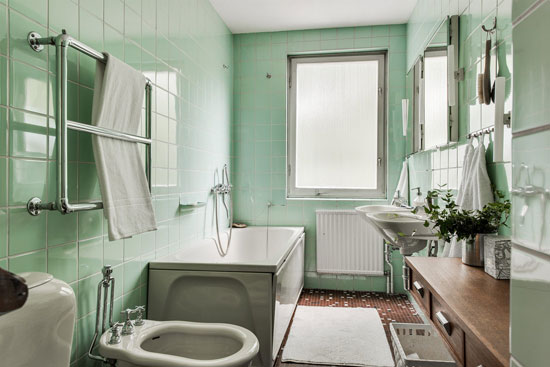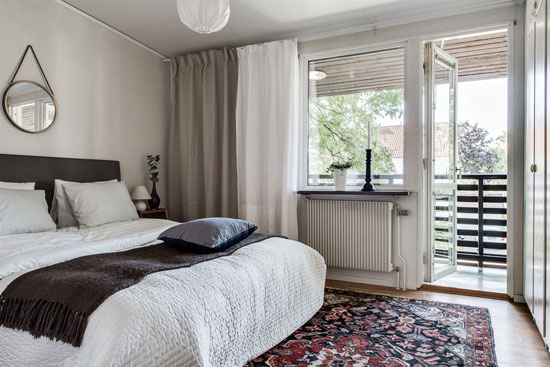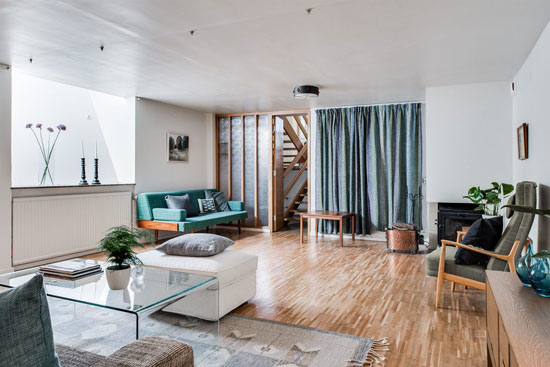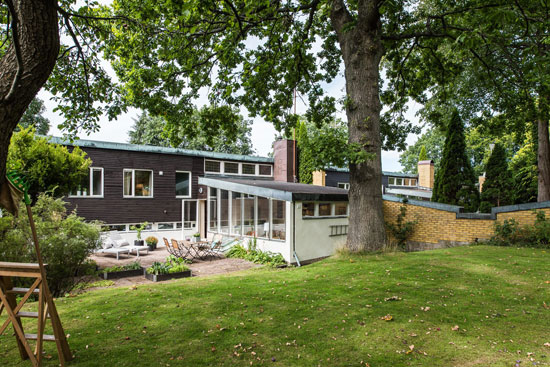 Property Location