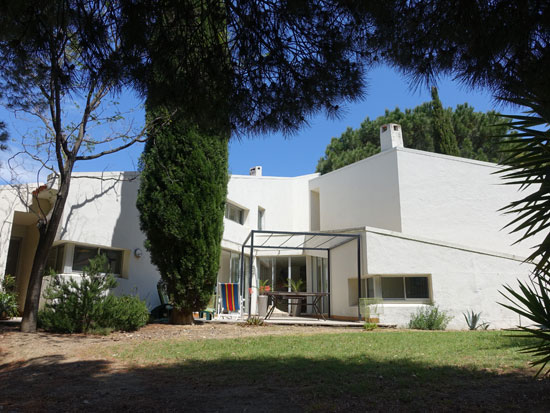 We are always amazed and excited at the number of period architectural gems still surviving in France. This 1970s Serge Colas-designed modernist property in Laroque-des-Alberes, Southern France is another worthy of your attention.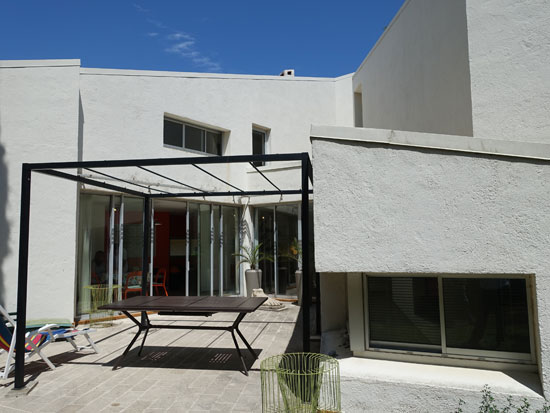 The house dates back to 1973, an eye-catching design (described as being 'like an artwork' by the agent), it is the work of architect Serge Colas, a man obviously inspired by the work of Le Corbusier.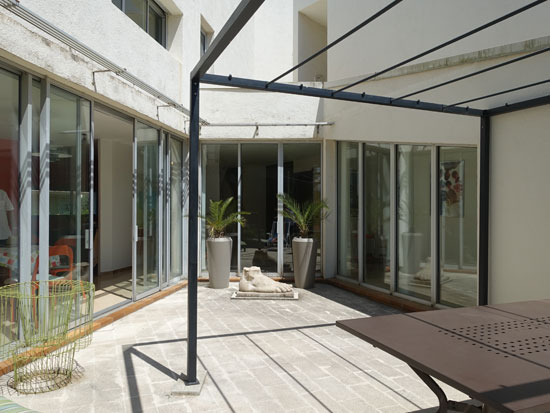 Indeed some of the detailing of this place, including the horizontal windows, the inside and outside inclined walkways and the internal staircase give a respectful nod to Le Corbusier's masterpiece, Villa Savoye.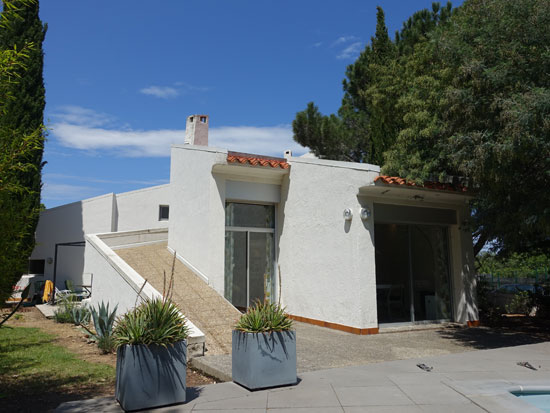 The exterior design looks very well preserved, with the interior likely to have changed little in layout over the decades too. But if you want to compare and contrast, the agent has the original architect plans, so feel free to check those out if you pop over for a viewing.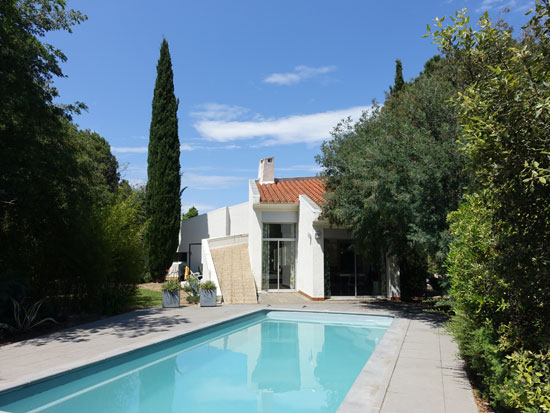 One thing that has changed is the finish for the interior. That's a far more modern affair as you would expect, with the current occupier going for something of a retro/modern feel throughout this place, which works very well with the period frame.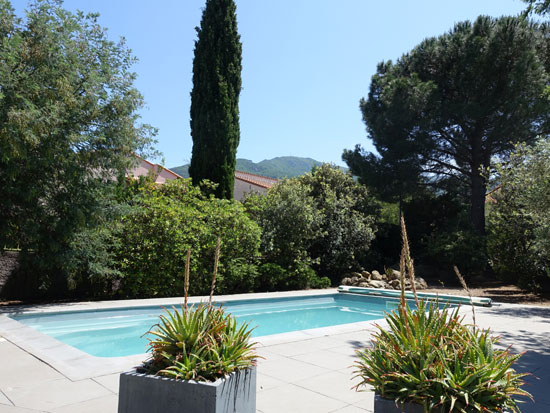 We love the clean walls, the retro detailing and the midcentury fixtures and fittings. It's a retro home for the modern era.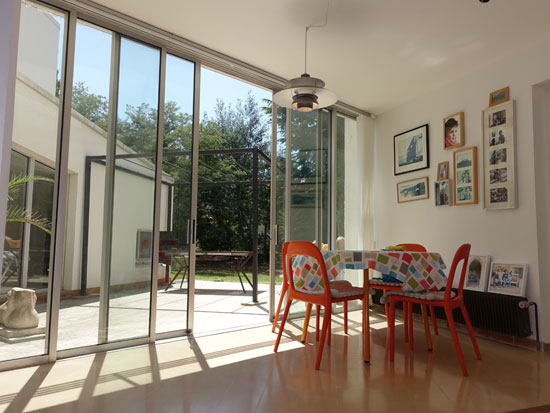 As for the living space on offer, that covers around 167 sq. metres, with the ground floor offering up an entrance hall, a bright living room, a lovely fitted kitchen with dining area and laundry room, WC and two of the bedrooms, the first with en-suite shower room and the second with garden access.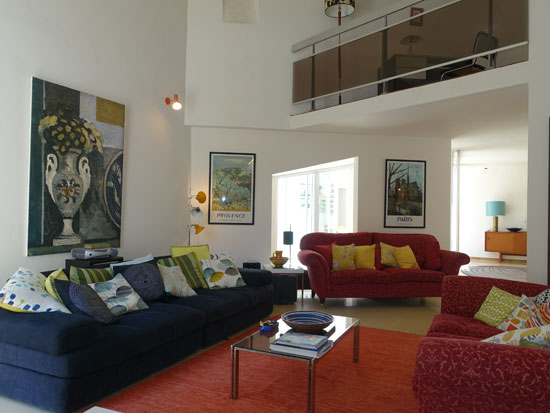 Head upstairs and you'll find a corridor with access to a terrace, two more bedrooms, a shower room and WC and a study that's located on the eye-catching mezzanine above the living room. The terrace also has an access to the garden through an inclined walkway.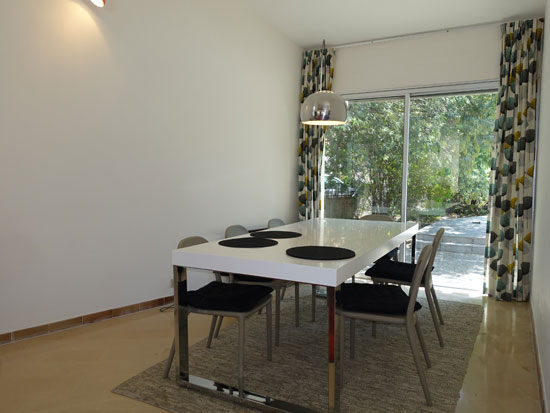 In addition to that, a basement has a corridor, a boiler room and two storage rooms with fuel tank and another storage room.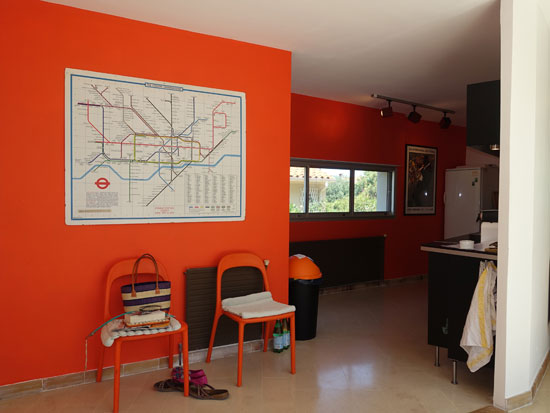 Outside space is worth talking about too. According to the agent, you get 1,273 sq. metres of land, which is a mix of woodland and private garden, with the outdoor pool being the obvious focal point. All of that just a few minutes walk from the shops, bars and restaurants of Laroque des Alberes.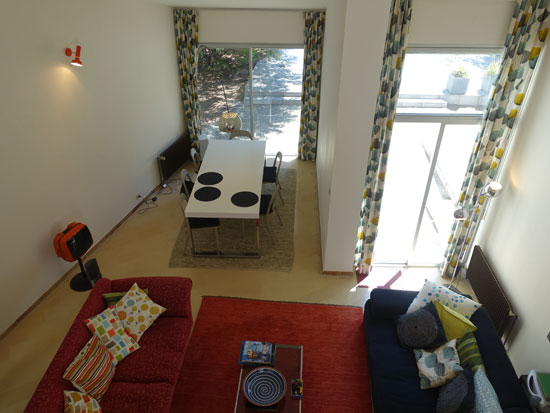 A very cool place to spend time. If you see yourself here, the asking price is €509,000, which converts to around £400,000 at the current rate.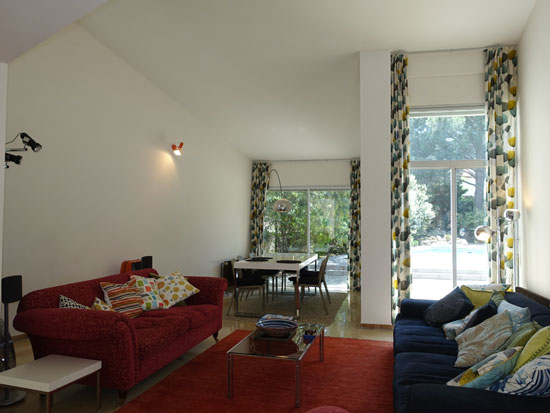 Images and details courtesy of Laroca Immobilier. For more details, images and to make an enquiry or book a viewing, please visit the website.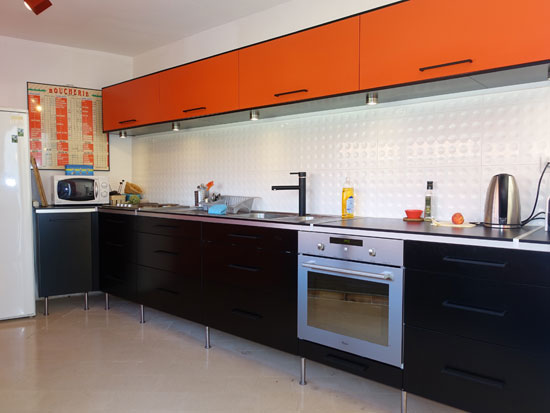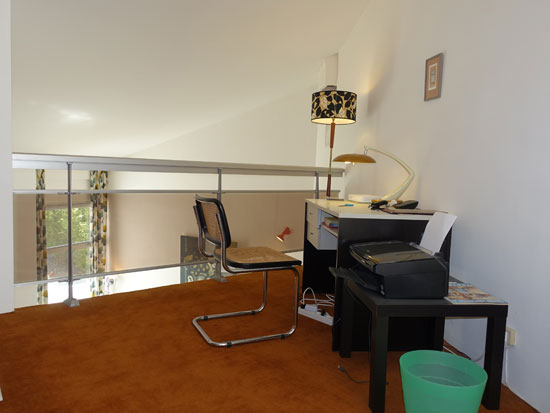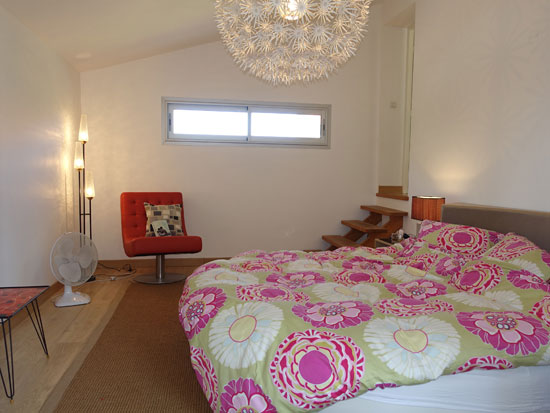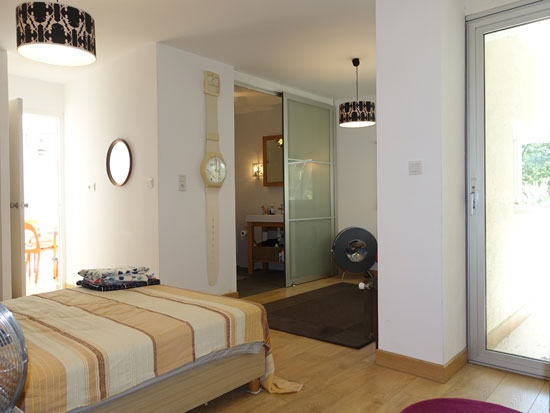 Property Location