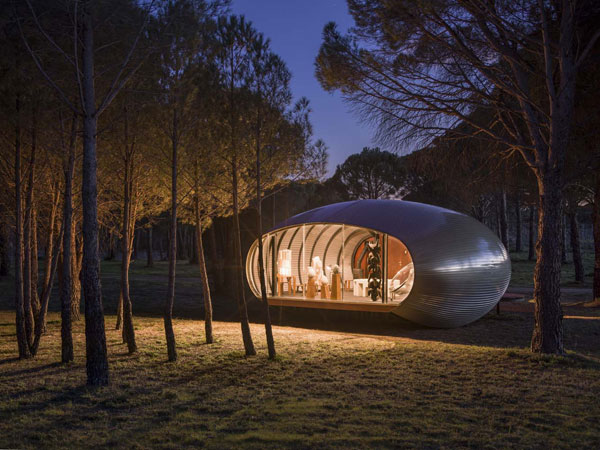 I usually have a location for a feature, but this 1970s Nova House by Studio Rochel is portable, which is one of its key selling points.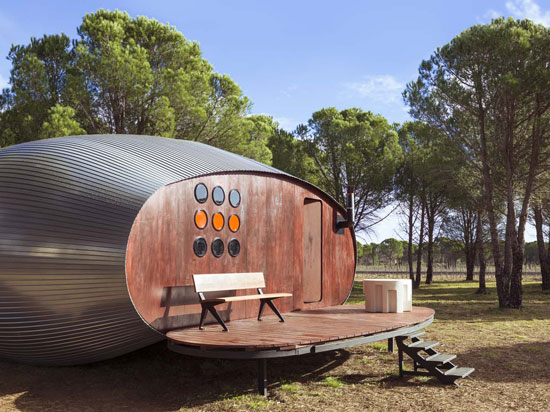 We all know about the Futuro House, with examples of that 'flying saucer' dwelling coming back onto the market in recent years, But the Nova House has gone under the radar somewhat.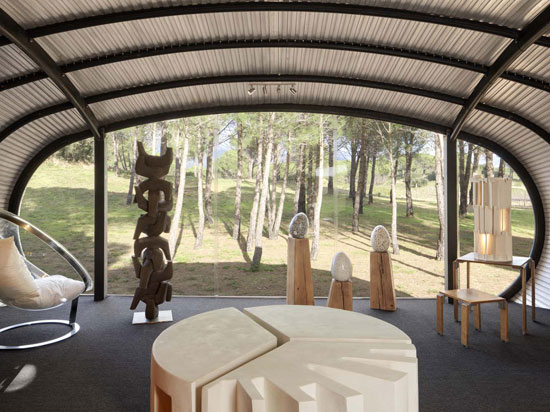 Yet it's a similar concept. A small, portable structure with a space-age look that appeared aroid the turn of the 1970s in small numbers before being consigned to history.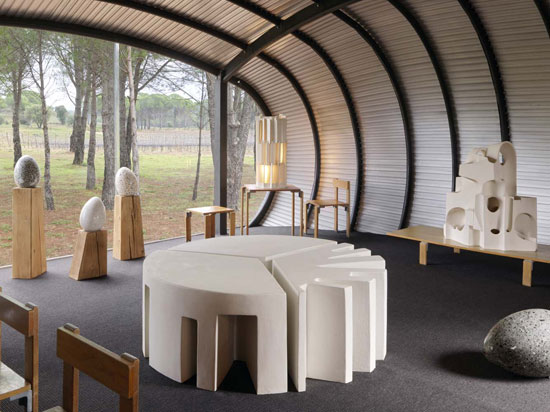 Specifically, the Novaq House was designed in 1972 by architects Michel Hudrisier and M. Roma for Studio Rochel, going into production not long after in limited numbers. An innovative concept back then, it was rather ahead of its time. These days, something like this would be perfect for work or leisure. But in the 1970s it was a little too 'out there' for mass-market appeal.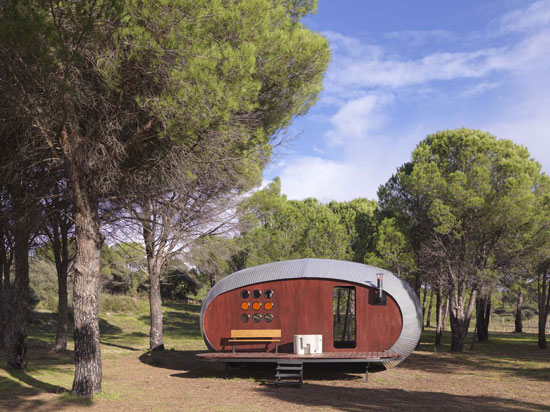 Fast forward to there 21st century and this would be ideal for a garden house, a home office, some kind of upmarket camping experience or anything where a solid building with a small footprint would work.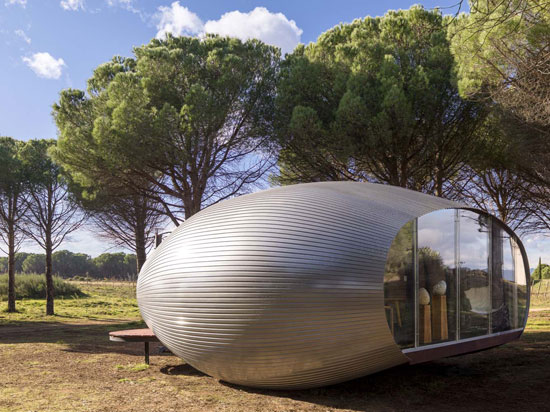 And this is very solid. Back in the day, the aim was for it to be used as 'resort' architecture. A 1970s take on the modern phenomenon of glamping you could say. Quite the head-turner too. Like an alien craft has landed on a rural landscape.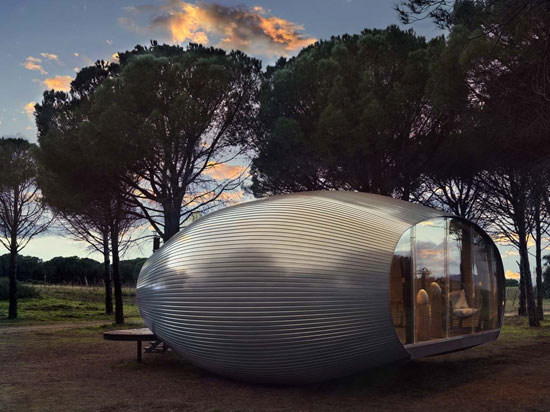 As for construction, the 'bubble' you see here has a covering of aluminium – 180 blades of aluminium, specially patented for the project. The framework of arches is made of galvanised steel tubes, bolted to an 'Eiffel-type' base. What you do inside with it is entirely up to you.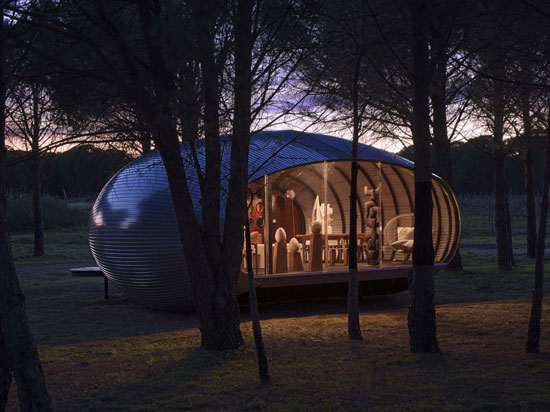 At first glance, this looks like a contemporary piece, but I can assure you that this is an original, dating back almost 50 years. However. it has been restored in accordance with the architect's recommendations, with the two facades in wood and plexiglass completely rebuilt and all the screws replaced with new ones.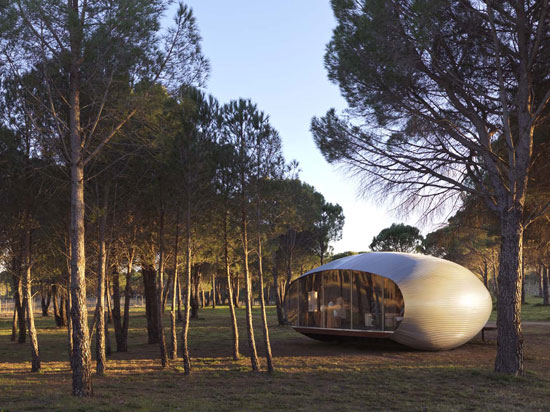 All you need to do (apart from paying for it) is to find a good spot to use it and arrange transportation. According to the agent, transportation, storage, assembly and disassembly of the whole are 'easy'. It is delivered as a kit, it does not require digging foundations for its installation and it likely takes something like a week to assemble the 180 metal slats on the frame structure.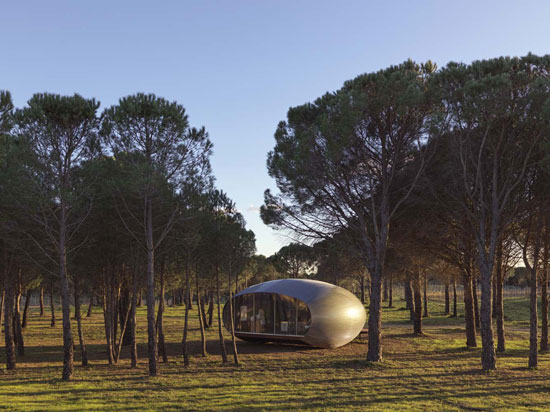 A fascinating, organic design of the era, a talking point, a rarity and above all, practical outside space for whatever you need. You can buy solid structures for your garden or outside space, but you will rarely see one of these being sold.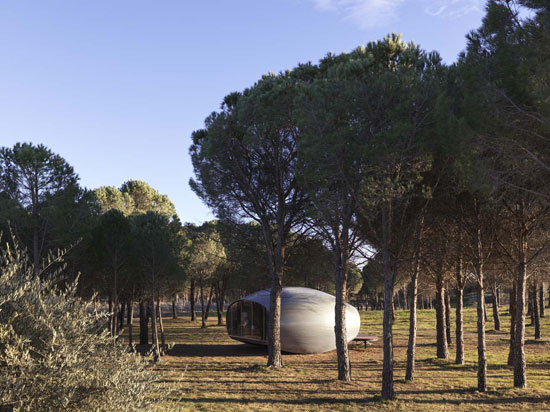 But if you do want to own it, you will need something in the region of €250,000. And likely added costs for the shipping and installation too.
Images and details courtesy of Architecture De Collection. For more details and to make an enquiry, please visit the website.