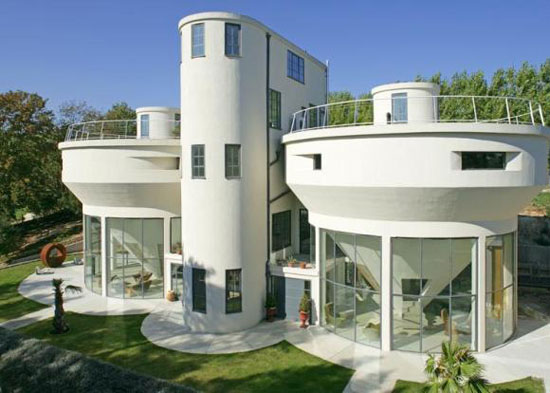 We have written about this place a couple of times, most recently back in October last year. When it first hit the market, The Lime Works 1930s grade II-listed property in Norton, Kent was on offer for £3,750,000. it is now up for auction with a guide of well under half of that. Credit to @WhatSamSawToday on Twitter for spotting the auction sell off. But note that we do not know if it still looks as sharp as this right now. You will have to check that out yourself.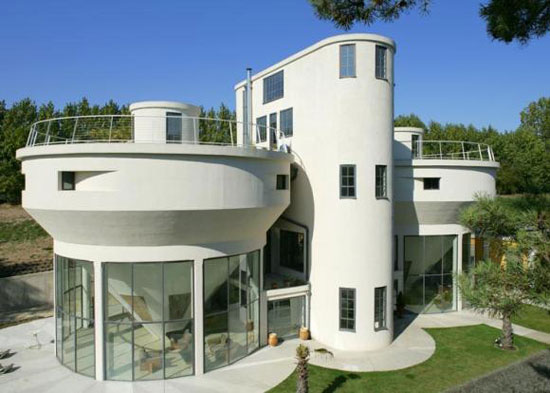 That's despite this house being one of the stars of Channel 4's Gadget Man show and of course, having quite the 'wow' factor. Saying that, it's still not exactly cheap. Just a lot cheaper than it was!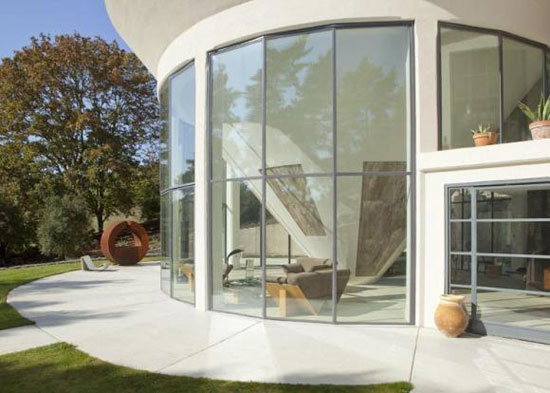 The images here are from the original listings, with the exception of the last one on the main page, which is from the auction listing, hinting that the place is now in need of a touch of loving care from a new owner – at least in the grounds, anyway. Always best to view the current state of an auction property before offering any bids.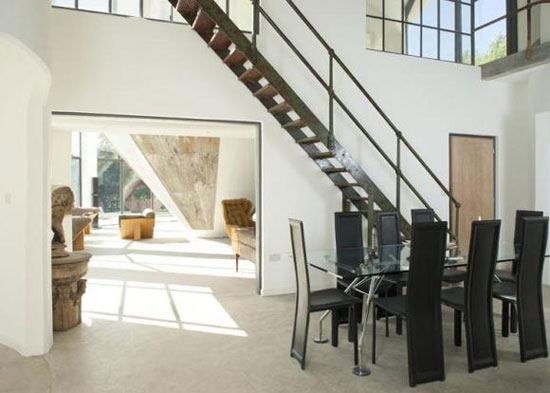 All the imagery shows what is still a stunning property on the outskirts of Faversham, a conversion of two water towers dating back to the early 1930s and used as a water softening plant into the 1940s. It was converted to what you see now in 2005.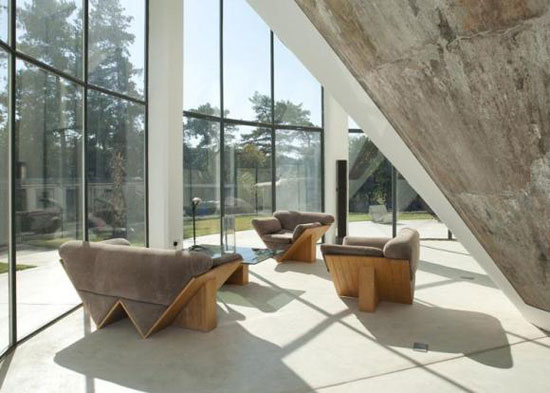 We are presuming that the layout is much as was, so that's space over four floors, with the ground floor featuring floor to ceiling windows plus access to a series of spiral staircases. Those lead to 'leisure facilities' on the first floor (gym, cinema room, sauna and plunge pool were mentioned originally – but do check), with the six bedrooms and six bathrooms on the second floor upwards. The master bedroom suite takes up the fourth floor, with two roof terraces, one with a heated pool, add more wow factor at the top of this place.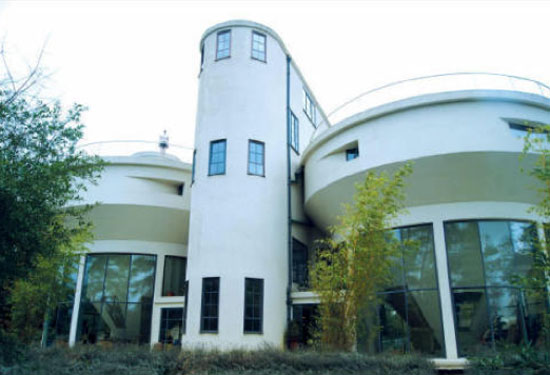 Outside is a large parking area, double underground garage, large storage area, lawns and eight acres of grounds.
So £3,750,000 became £2,000,000. That has now become a guide price of £1,500,000 at auction. That auction takes place on 18th September 2014 via Allsop, but as we said, you'll definitely want to view to check current condition ahead of any bidding.
Find out more at the Allsop website or see Rightmove
Property Location