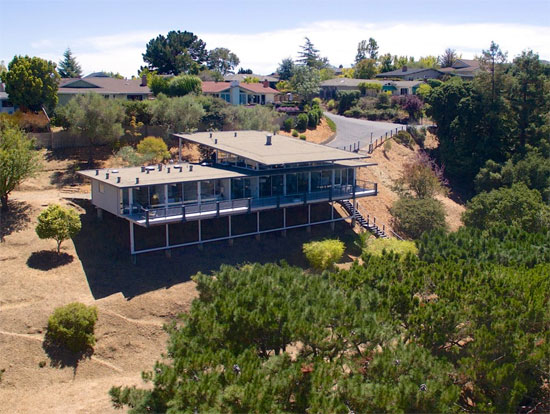 Now this is something very special. The Beverley David Thorne-designed Case Study House #26 in San Rafael, California, USA is now up for sale.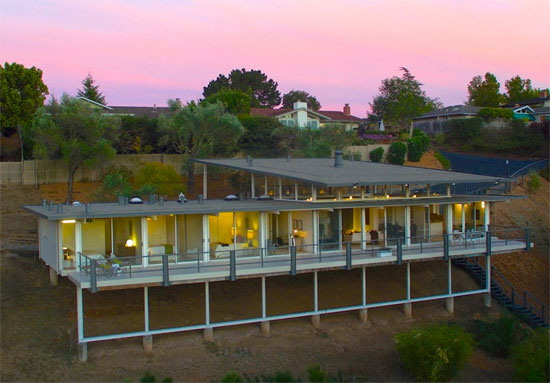 As you probably know, the Case Study House program created architecture as 'experiments' from the mid-1940s through to the mid-1960s in conjunction with Arts & Architecture magazine and a host of celebrated names of the era.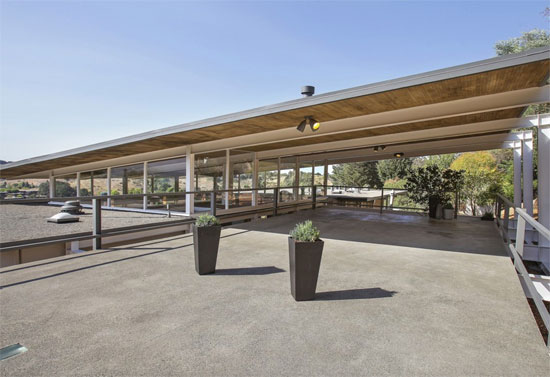 Around 20 or so still exist, with this one being one and dating from the early 1960s.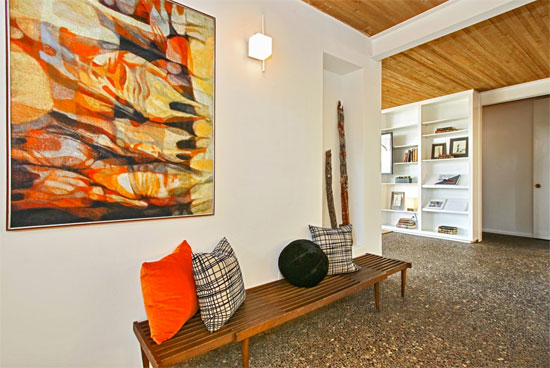 One of the later examples and perhaps because of that, one of the better maintained. The design you see here, known as the Harrison House, is pretty much untouched from the one created back in 1962 / 1963.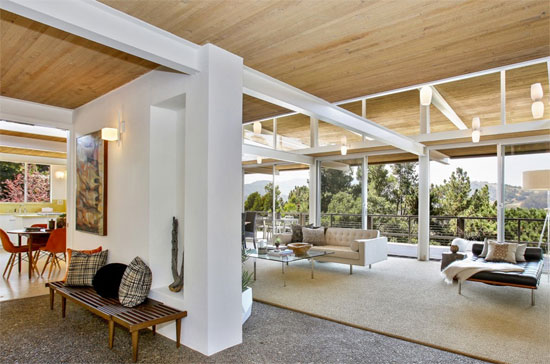 Of course, it has been maintained and doubtless renovated since that time by the only owners of the house, the Ketcham family. A look at the clean finishes throughout tell you that straight away.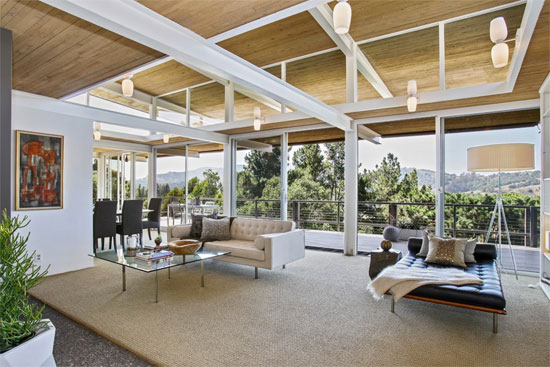 But the architectural integrity is still present, which is the key thing, which is the a credit to those owners.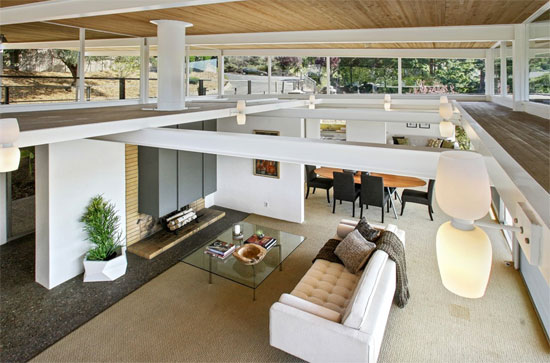 The location is certainly a dramatic one, perched off a hill in northern California (the only Case Study House in that area), with architecture that works with its surroundings, sitting just off that hill and offering terracing and glazing to take advantage of the scenery beyond and below.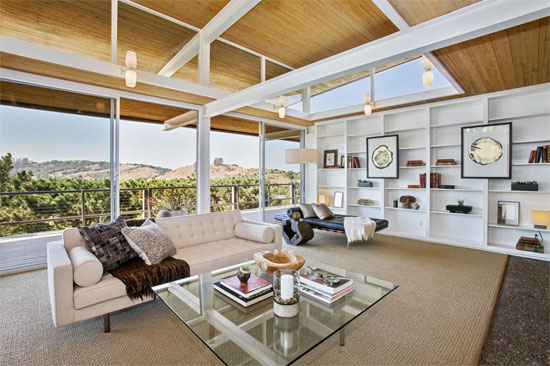 As for the house, well that's about glass steel and open space. A wall of glass looks out from the rest of the house, with a full length terrace offering the open are from pretty much every living area.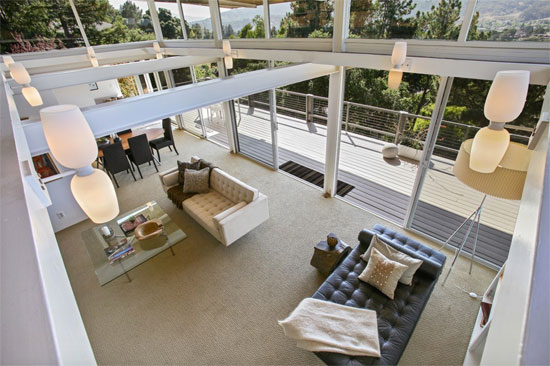 Love the beams, love the angled roof and we're definitely in love with the double-height reception spaces, which add so much light and space to the heart of the house.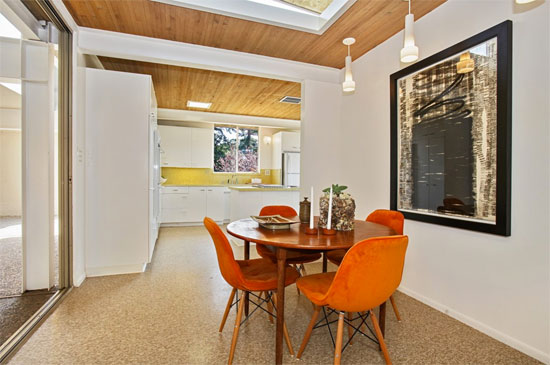 Talking of space, you get around 1,955 sq. ft. of that on a single level, with four bedrooms and two bathrooms, sitting on a plot that covers 0.871 acres.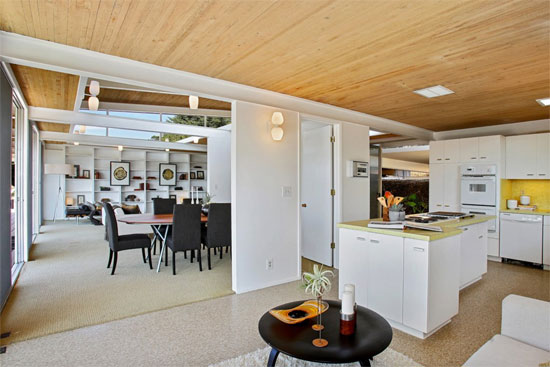 Interestingly, the agent also points out that there are renderings by Beverley Thorne for a potential 1400 sq. ft. addition below and a pool. So your dream house could potentially get a lot bigger without (presumably) taking away the character.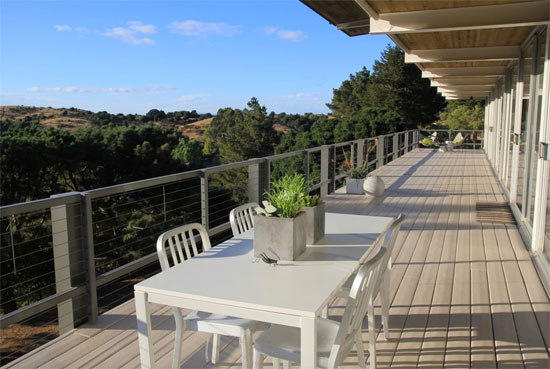 That's down the line though. For now you need to work out how you can get together something like the  $1,850,000 asking price.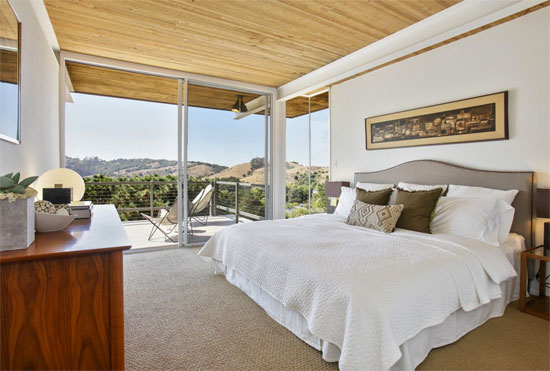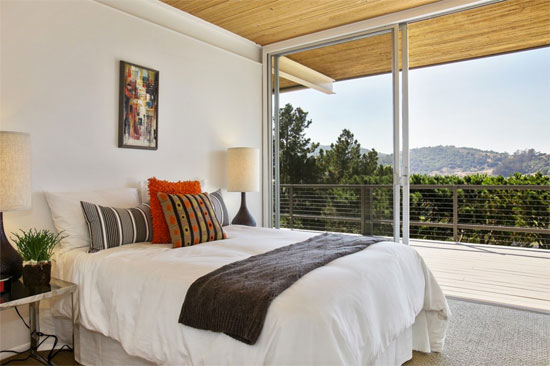 Images and details courtesy of Sotheby's International Reality. Fir more details, photos or to make an enquiry, please visit the website.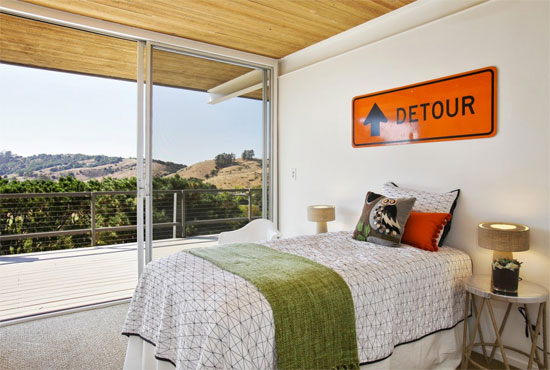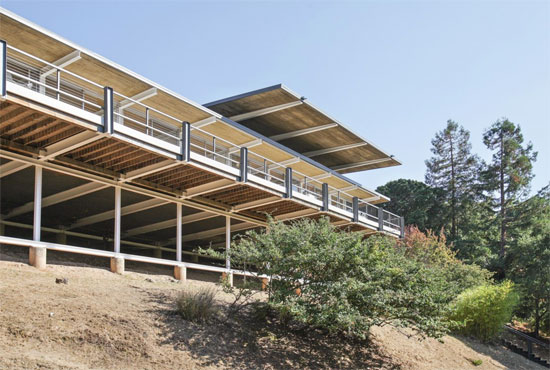 Property Location