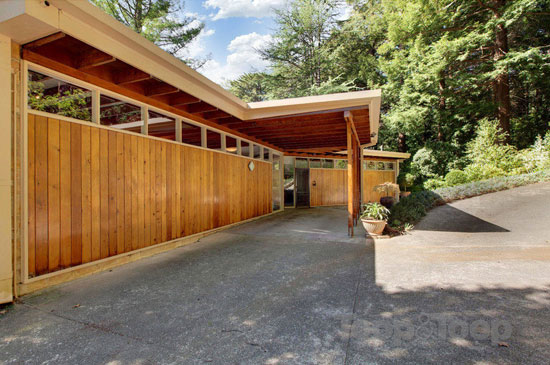 Another gem of a discovery courtesy of Alex Wood, this time the Redwood 1960s midcentury property in Crafers, South Australia. But of you want it, you'll have to move quickly.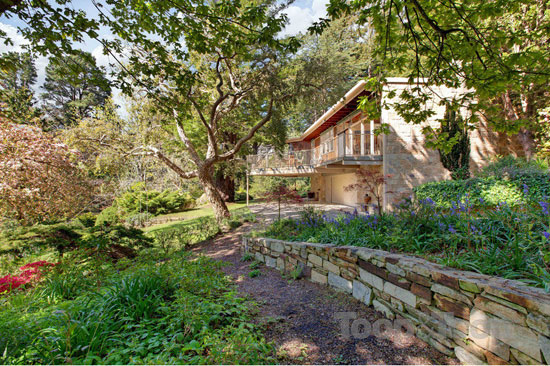 That's because the house is an auction property, with expressions of interesting closing in a couple of days. So don't delay if you like what you see.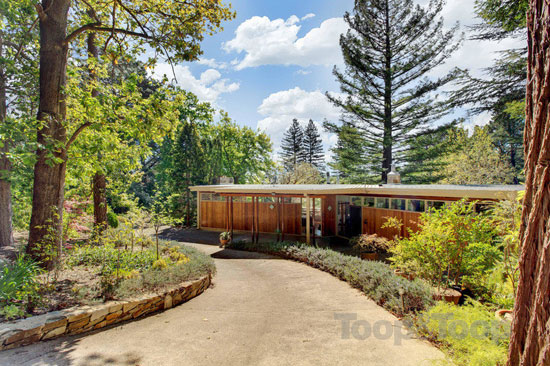 What we see is stunning midcentury property, thanks to (we would guess) an impressive renovation and of course, a great initial design (the architect's details are not available sadly). Stone walls, timber beams, open spaces and expansive glazing. This place has it all, effortlessly merging the outside and inside areas.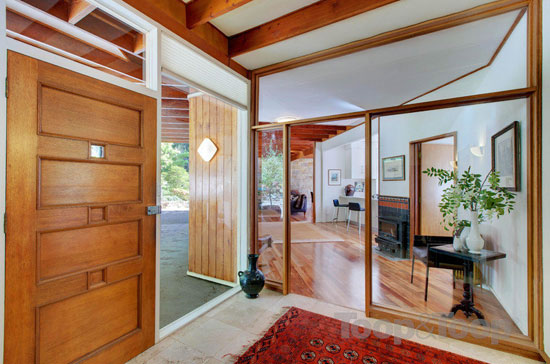 Not short of living space either. You'll find  three bedrooms, two bathrooms and two large living areas, the latter including a recently upgraded kitchen an exposed stone fireplace wall. There is alos an impressive cellar room and storage rooms below, four exterior garage spaces and a plot covering a massive 5.51 acres, including 'park-like' gardens.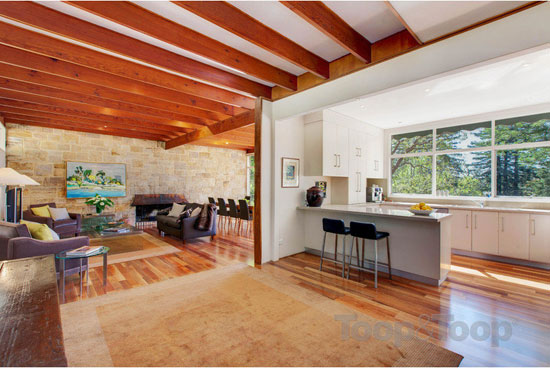 As it is an auction property, you'll have to discuss potential bid prices with the agent. But we would guess it doesn't come cheap.
Find out more at the Real Estate website
Property Location