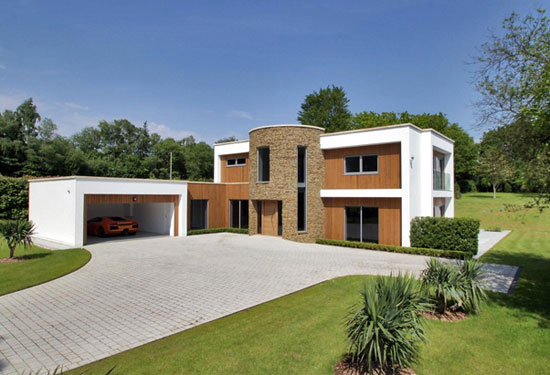 Sometimes we spot what we think are interesting properties online, only to find out (when we look closely) that the house in question is just mock image ahead of it being built. We thought that was the case with this five-bedroom contemporary modernist property in Haywards Heath, West Sussex, but this is actually a finished build, ready to move into.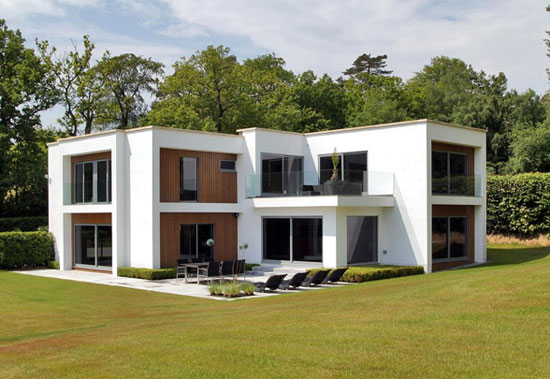 Of course, you'll need the money to buy it, but let's not concern ourselves with that just now. First off, we need to check out the house. You'll find it in 4.15 acres of land, with plenty of glazing and outside space available to take in those wonderful views. That's a big selling point here.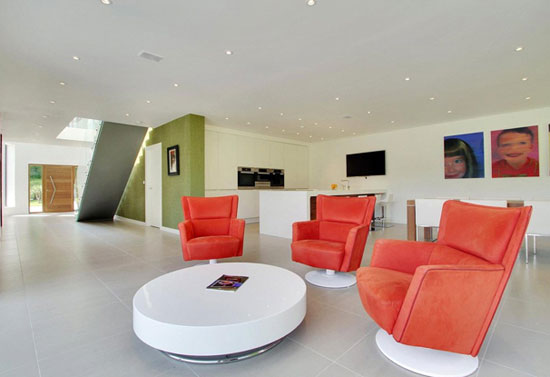 As is the actual house, a bold structure that doesn't quite look real. But as we mentioned earlier, it's very real and very much a premium build, with some eco features thrown in too. So a ground source heat pump, mechanical ventilation, Photovoltaic solar panelling, rain water harvesting, underfloor heating, LED lighting…you get the idea. Of a more quirky nature is a large built-in fish tank in a dividing wall (if you like that kind of thing).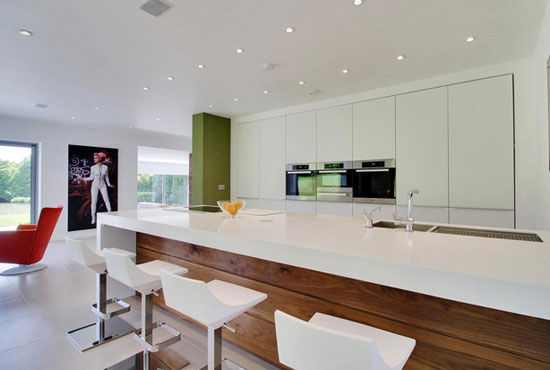 As for space, the house has plenty of that, with the ground floor offering the kind of open plan layout you would expect from this kind of place. That ground floor is currently laid out with a sitting room, hallway, family room (opening onto the gardens), study area, utility and an en-suite guest bedroom. Head upstairs and there are three more en-suite bedrooms, a further bedroom, family bathroom and balcony.
You'll need around £1,595,000 to secure this place.
Find out more at the Knight Frank website
Property Location