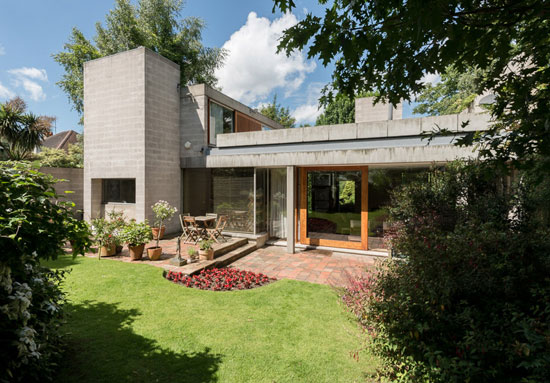 Something special on the market, this 1960s grade II-listed Sir Philip Dowson-designed modernist property in London SW20.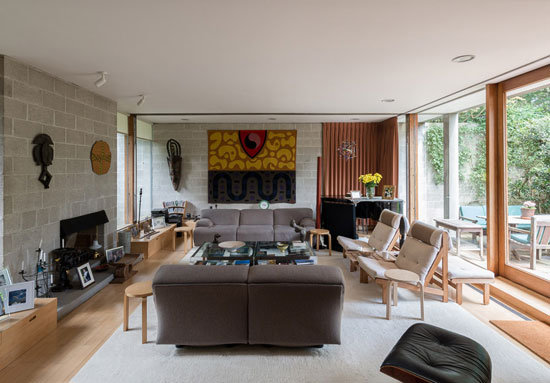 Modernist or brutalist, take your pick. What we do know is that this period gem was built for 'renowned engineer' Sir Jack Zunz, principal structural engineer on a number of celebrated Modern buildings, including Sydney Opera House. It's on the market for the very first time and has recently been listed by English Heritage. It looks well maintained and subtly updated over the years. But generally, you are looking at the house the architect designed. But that might not last forever. More on that in a moment.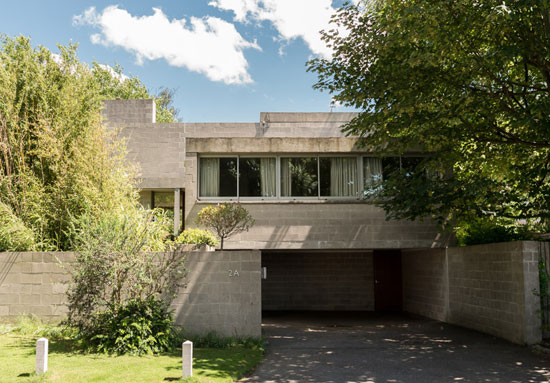 For now, let's look at the current house, which has around 2,300 sq. ft. of inside space, which is dominated by the huge living room and its high ceiling and full-height glazing. There's also three bedrooms, a study, dining area and kitchen, with access to a large roof terrace. Outside there is a rear garden, a garage and off-street parking.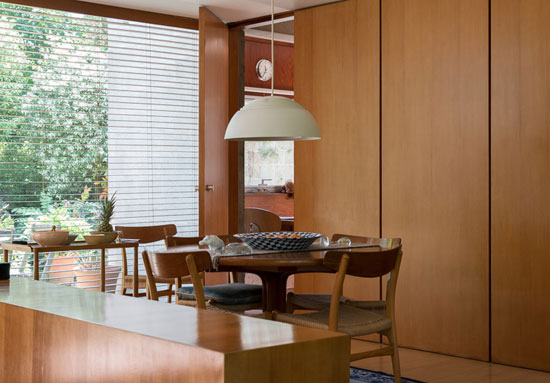 As we hinted, that might not last, as a planning application has been submitted to 'almost double the size' of the house, with land at the side of the house accommodating a further three bedrooms, a second reception and large kitchen. But this isn't a 'bad news' story, as those plans have been drawn up by Professor Richard Frewer, who worked on the design of the original house with Sir Philip Dowson. So it's safe to say it will be in keeping with the original. Some images are on the listing if you are interested.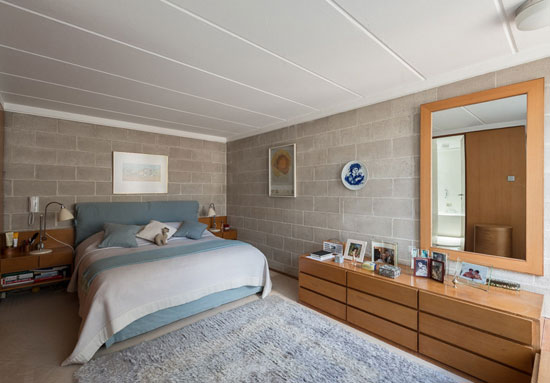 But there's perhaps a more pressing issue before that, one of the asking price. You'll need somewhere in the region of £2,850,000 to get this place.
Find out more at the Modern House website
Property Location