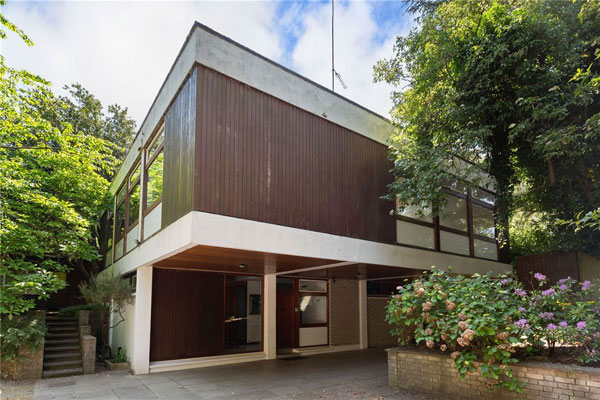 Something of a time capsule of the era, this 1960s modern house in Sandyford, Dublin, Ireland is now on the market.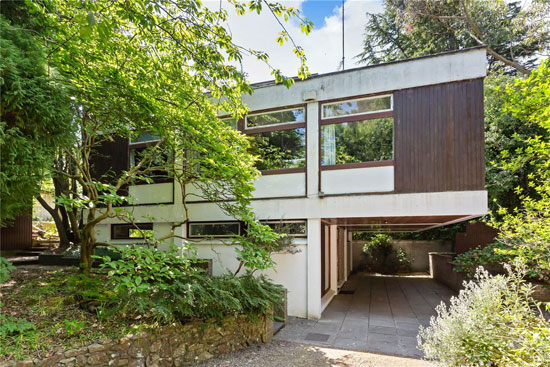 Quite a house too. It's unusual to find architecture like this within major city boundaries, but Silverwood is available and is just 9km south of Dublin city centre. So if you are working in that area and looking for an interesting 1960s house, look no further.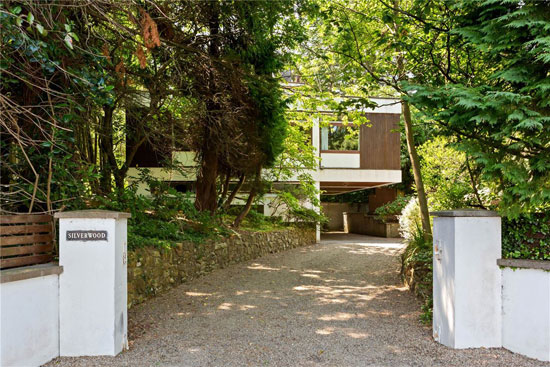 It was designed in the late 1960s (sadly I don't have an architect's name) and if you look at the exterior, nothing obvious seems to have changed. A wonderful piece of angular 1960s modernism nestling into its green surroundings.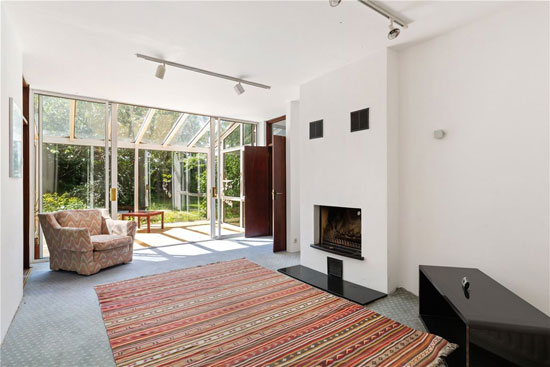 I know what you are expecting me to say next. The interior really doesn't match it. But in this case, it does. Yes, a couple of tweaks here and there over the last 50+ years. But you'll have to look carefully. This one is a dream for anyone with a love of architecture and design of that era.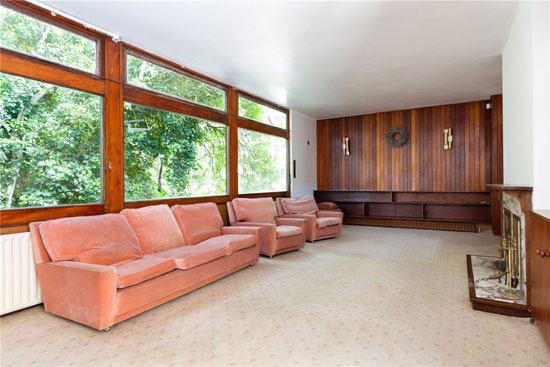 Yes, the kitchen looks like it has been updated (albeit some years back), one or two rooms freshened up and perhaps the conservatory is a later addition. But generally, this is the house constructed in the late 1960s.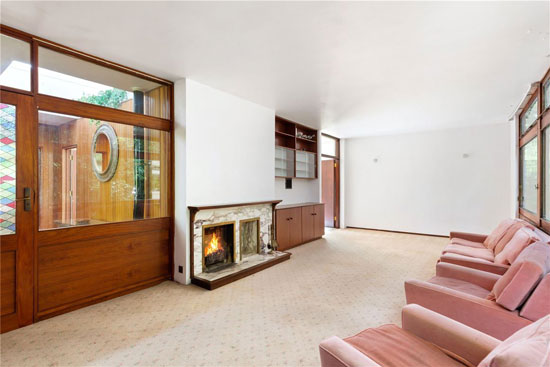 Of course, not everything ages well from the past and the interior of this one is no exception. Personally, I love much of what's here. Whether that's the wood-clad walls, the original built-in units or the walls of glass that boost the natural light.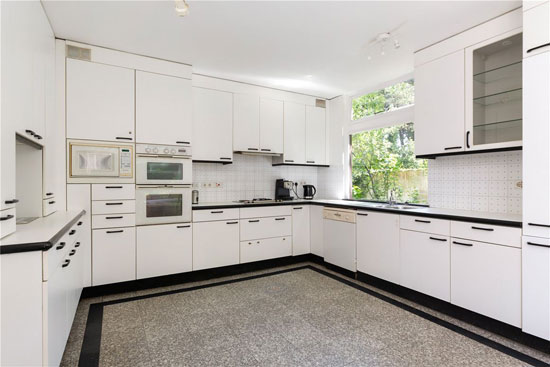 But I've been writing this long enough to know that the feeling is unlikely to be universal. It would be a shame to lose those key details.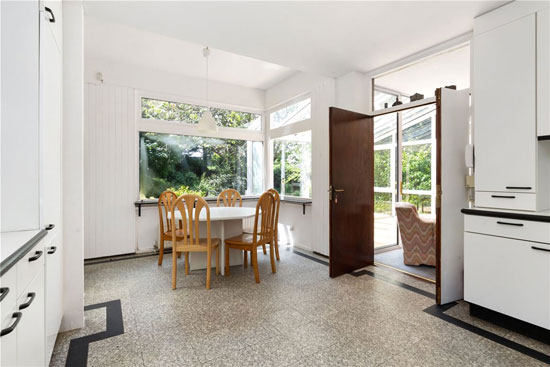 I would concentrate on updating the functionality of the house, freshen up the finishes and furnishings and keep the bold 1960s touches. You can't replace them after they have gone and the house will lose so much if they went. But at the end of the day, it's your call.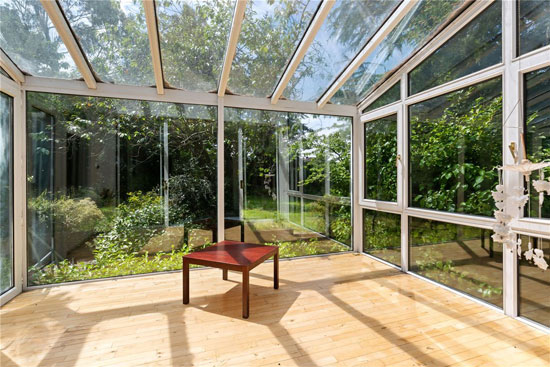 But I would hope the integrity of the design is respected. Silverwood (and its cantilevered design) is both unique and full of potential. It also benefits from so much space too.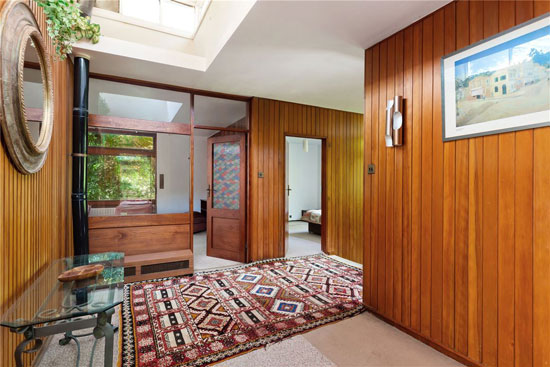 Space both inside and out, as this one sits on around half an acre of land. Yes, the garden looks a touch overgrown right now, but like the house, the outside space screams potential. It could be your very own city oasis with some thought and hard work.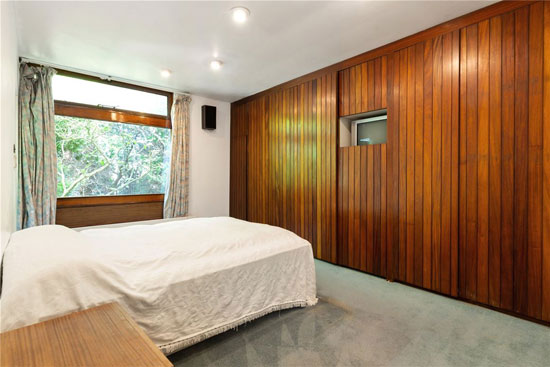 As for the inside space, that covers something like 2,626 sq. ft, in total. So substantial.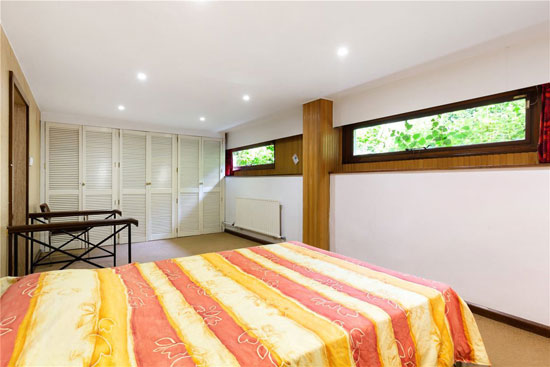 The accommodation is made up of an entrance hallway, an inner hallway, a utility room, a boiler room and a total of five bedrooms, with three on the first floor and a further two on the ground floor.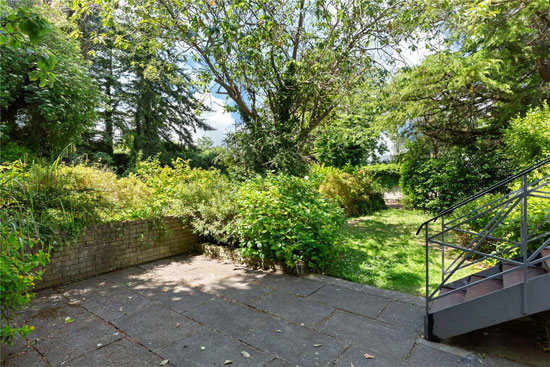 There are two shower rooms, an en-suite serving the master bedroom, a light-filled landing, a large living room, a generous kitchen space and the conservatory.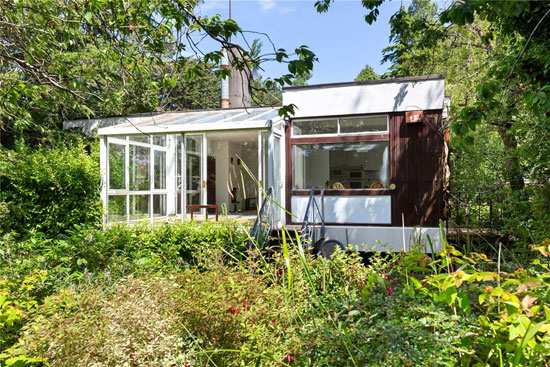 You also get off-street parking, which is sheltered thanks to the design of the house as well as additional garages and stores to the side of the main house.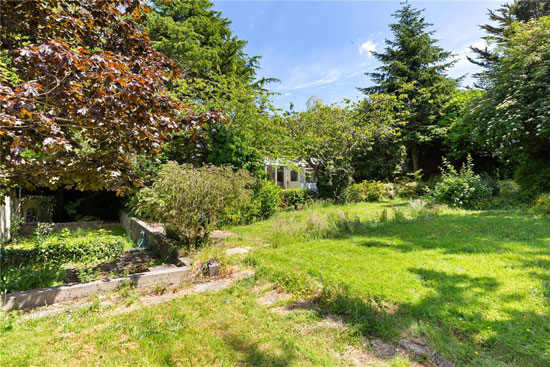 Location and size of property mean this doesn't come cheap. But if you have €925,000 and you are hunting for something interesting in this area, Silverwood is definitely worthy of a viewing.
Images and details courtesy of Sherry Fitzgerald. For more details and to make an enquiry, please visit the website.