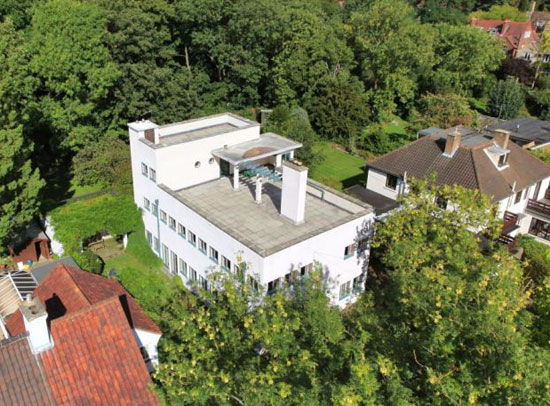 There are few things in life that raise our mood than seeing an architecturally significant property in original condition. Like this 1930s Marshall Sisson-designed six-bedroom modernist property in Newnham, Cambridge, Cambridgeshire.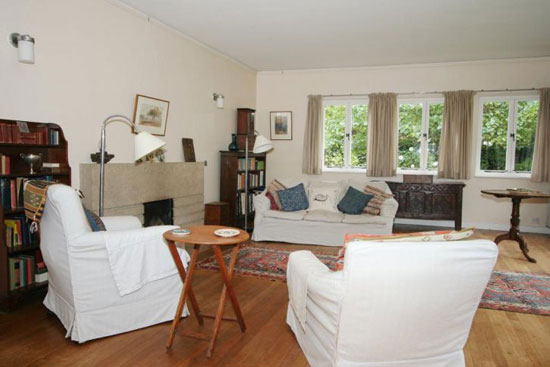 What we don't know is much on the heritage of this place. We've done web searches and browsed our reference books, but as we don't have any books on this area, we are at a loss.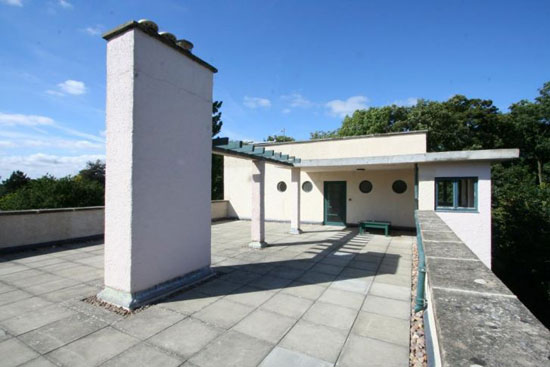 If you have a guide and know the architect's name and more, let us know and we will update. So we'll go with what we have, which is pretty much a decent set of photos and a breakdown of the property in question. The house is set in 0.25 of an acre and on Millington Road, said to be one of the best residential roads in the city.It is owned by King's College and is one of the few roads which still retains the original gas street lamps.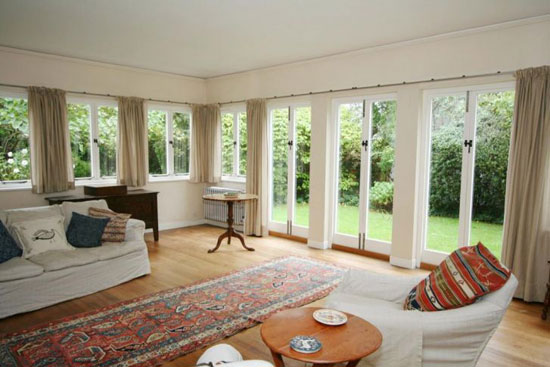 The agent describes the house as an 'iconic city residence' from the modern movement and judging by those photos, one that has changed little over the decades. The lights, the internal doors, the fireplaces, the storage, the light fittings, even the kitchen look hardly touched from the original era.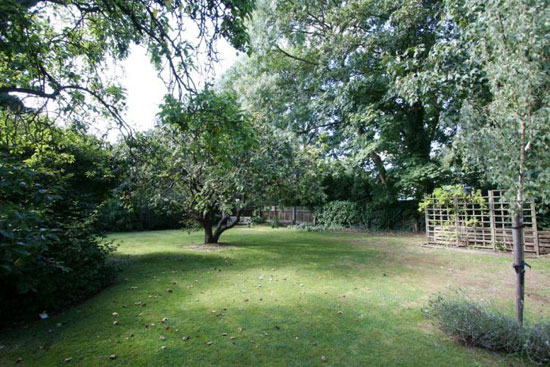 We could guess it has been dressed to look like that, but the peeled paintwork suggests that's not the case. This is an opportunity to buy that rare commodity – originality – and possibly generally well maintained originality.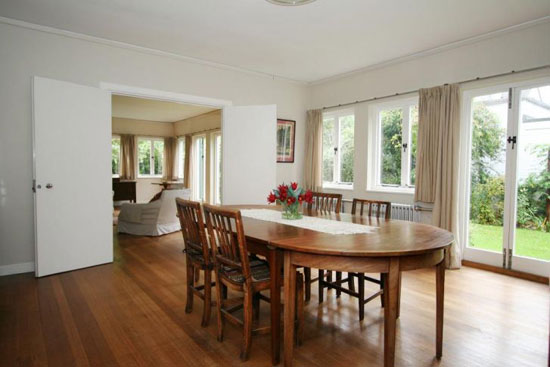 As for space, the ground is listing as featuring a reception hall, cloakroom, sitting room, dining room, study/family room, kitchen, utility/boiler room, shower room and a separate WC. The first floor offers four bedrooms, a store room and two bathrooms, while the second floor has two further bedrooms and a bathroom. Go outside and you can take advantage of a large roof terrace, a single garage and 'established' gardens.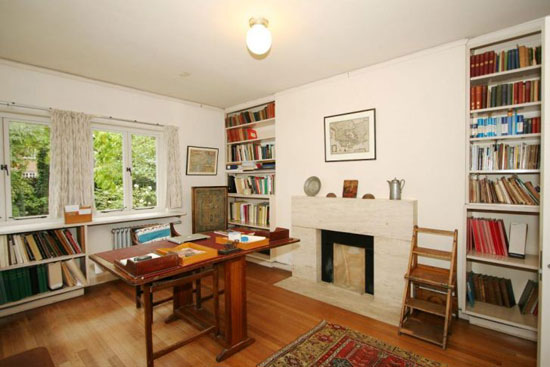 The guide price for all of that is £1,750,000.
Update:
The listing has now been updated with some heritage. This house was designed by the architect Marshall Sisson and built in 1934/5 for the then Laurence Professor of Classical Archaeology and his wife. The professor's American wife insisted on the (then) modern features, such as central heating, number of bathrooms and use of storage space. It has remained in the family every since the original build.
In 1957 the external staircase, ground floor bathroom and door to the foot of the staircase were added so that the ground and upper floors could be rented separately. Due to damp, major works to the roof parapets, coping and render were undertaken during 2012 and 2013 under the supervision of a conservation architect and remains under guarantee until August 2014.
The current owners also possess details and photographic records of the entire build and all the original plans and correspondence between Marshall Sisson and the family. Invaluable if you want to keep this in its original style.
Find out more at the Bidwells website