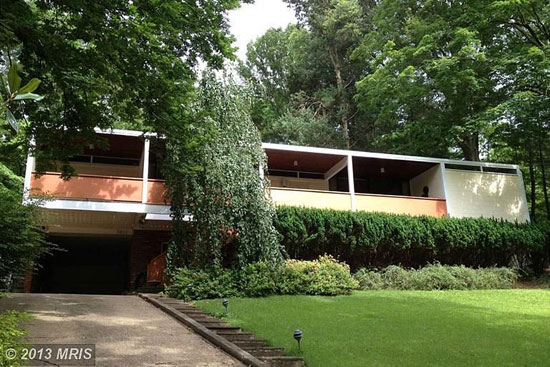 This isn't a Case Study House, but this 1950s Casper Neer-designed midcentury modern property in Alexandria, Virginia, USA is certainly on the same page.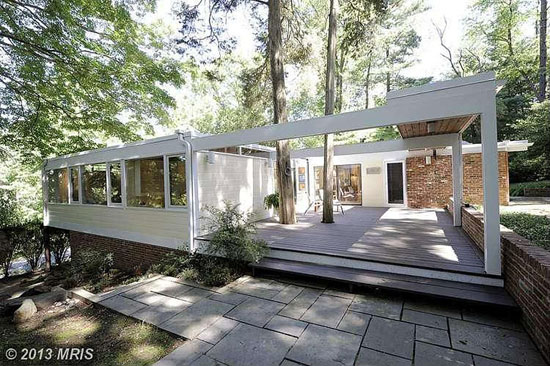 The house dates back to 1968, a single-storey property that is 'perched' on a landscaped hilltop surrounded by trees. It looks to have changed a little over the years, but not a great deal. There's an honest authenticity about this place.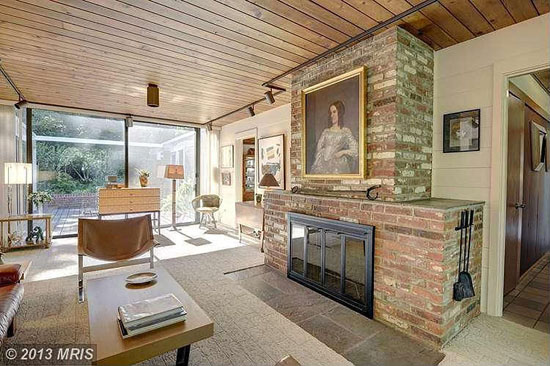 Wood panels and extensive glass is the order of the day, not to mention spacious rooms. A good number of rooms too, with a total of 2200 sq. ft. of 'finished' space. That includes four bedrooms, three bathrooms and a number of reception rooms. There's also a kitchen 'addition' and a 'nanny/in-law suite' on the lower level, along with a lot of storage space. Seems to be a good amount of area outside the house too, which includes a custom storage shed and carport, as well as the patio space pictured.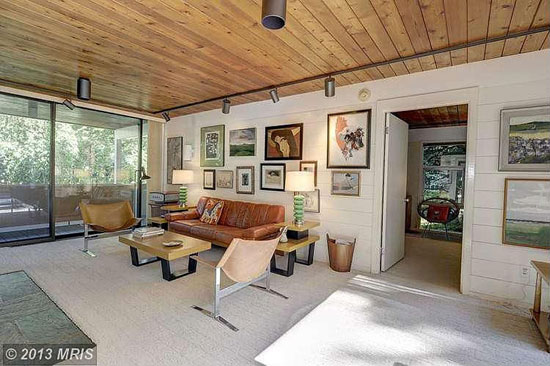 That's about all the detail we have, but thankfully, there are plenty of photographs to enjoy. Check those out and if you like what you see, the price is $765,000.
Find out more at the Zillow website
Property Location