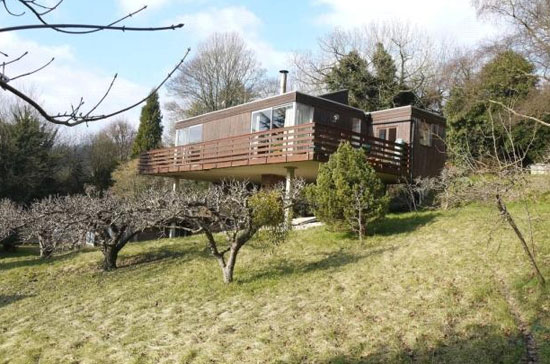 Huge thanks to @Tumblespork in Twitter for flagging up this gem, a 1960s four-bedroom modernist property in Kemsing, Sevenoaks, Kent.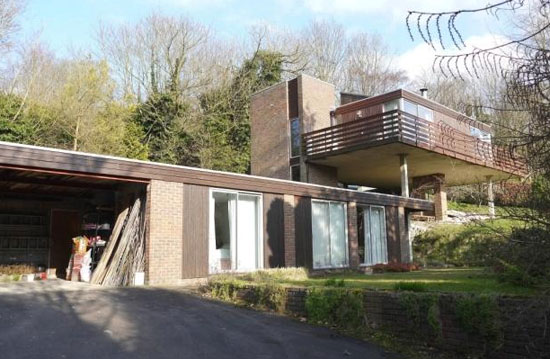 Standing high on a hill (or at least, that's what the images indicate), this really is a character property for fans of the mid-20th century. Not least because the place looks pretty authentic to these eyes, with not a great deal of chance over (we're guessing) around 50 or so years.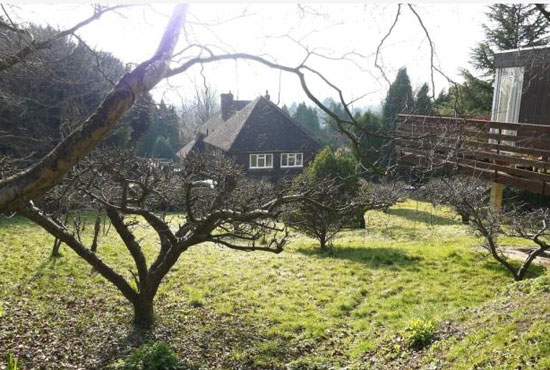 This split-level property also sits in approximately two thirds of an acre of land, throwing in views across the valley to Sevenoaks and privacy from what's described as a 'tranquil semi rural position' within a private road, which is owned and maintained jointly by the twelve properties sat on it.
As for the space inside, we're looking at an upper ground floor with kitchen/breakfast room, utility room, cloakroom and part vaulted main reception room, which is divided into a living area and dining area by an open fireplace and bi-fold glass doors. Both of those areas have sliding patio doors leading onto a wraparound balcony.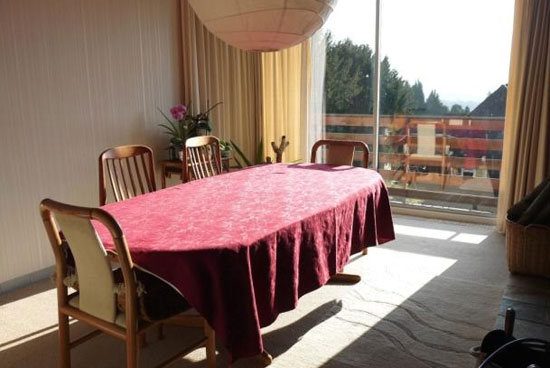 The lower ground floor has four bedrooms, three bath/shower rooms, a gardeners' room, tack room and wine cellar, with the two floors connected via a central stairwell. The property also has two driveways, one giving access from the rear to the upper ground floor whilst the main entrance approaches the property at the lower ground level giving access to the lower ground floor. You also get a double garage, as well as the previously-mentioned grounds.
More details on all of those rooms on the listing and if you want this place, the price is £825,000.