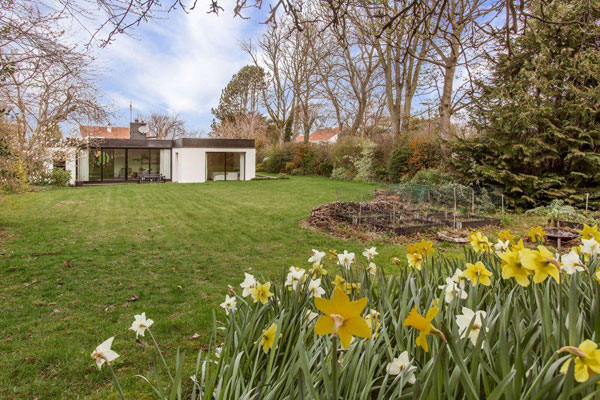 Lovely architecture, superbly presented. This 1960s David James Leslie modern house in Longniddry, East Lothian, Scotland is up for sale.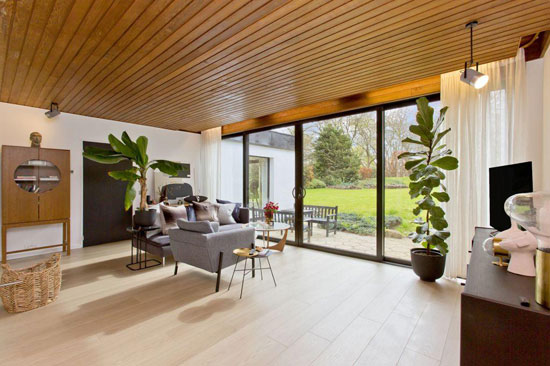 But you will have to be quick. There is a short deadline for this one and it's an 'offers over' situation. So check the bank balance and the borrowing, as you might need to go in hard for this one. It's a popular house and for good reason.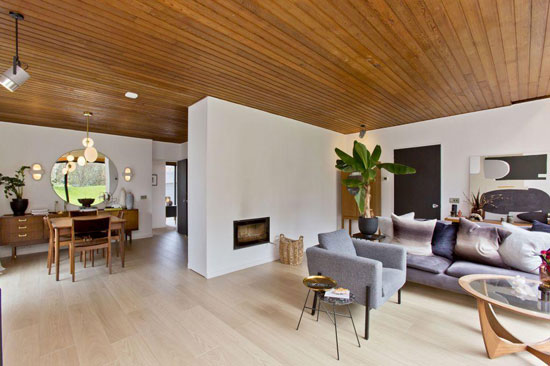 This is a 1960s design by noted architect David James Leslie and one that has been looked after over the decades. Not least, by the current owner.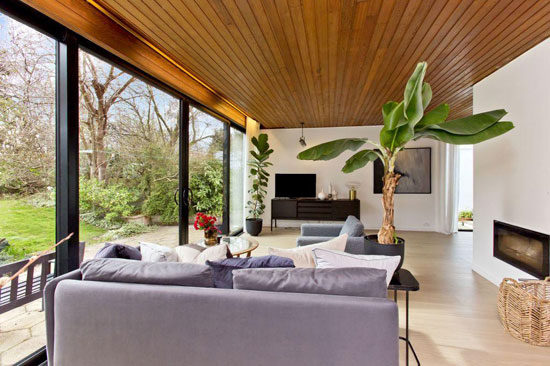 Sometimes people bemoan a midcentury modern or modernist house being updated and in some cases, that's a valid concern. But not here. The owners have kept everything that is good about this house whilst modernising and updating the detail for the3 21st century.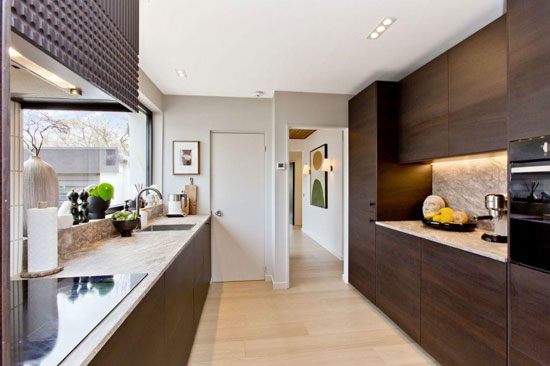 The end result is a house that offers everything that the original did in terms of the light, space and flow, as well as some of the original details. But this is also a contemporary house, with all the details you would expect of something in the modern era. It's a lovely balance and a credit to the sellers. It's not an easy job updating whilst keeping the 'wow' factor of an original build.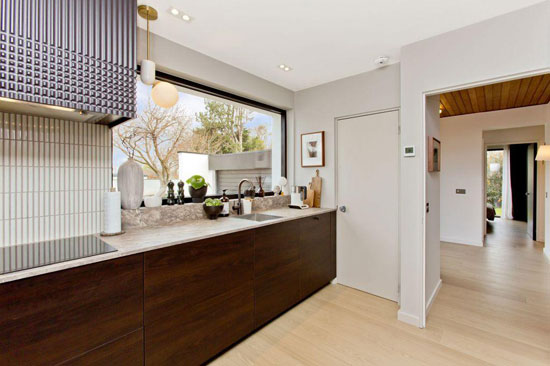 And there is plenty of 'wow', from the outside in. The architecture pulls you in and the finishes sell the place to you.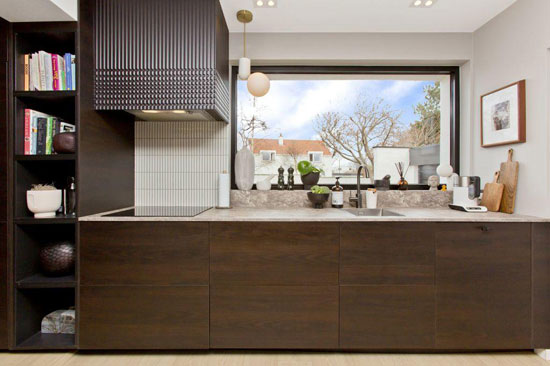 Talking of the architecture, that's pure 1960s modernism. The single-level, the flat roof, the full-height glazing and the open-plan living areas. Cutting edge than and sought after now. This is the kind of space we all dream about owning.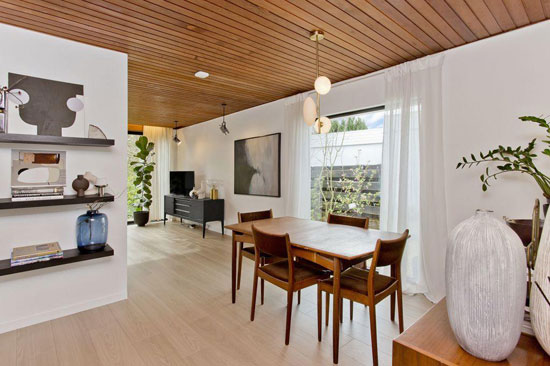 That glazing is there for a reason too. Not just to bring in the natural light, but also to take advantage of the views over the large, south-facing garden area. More on that later.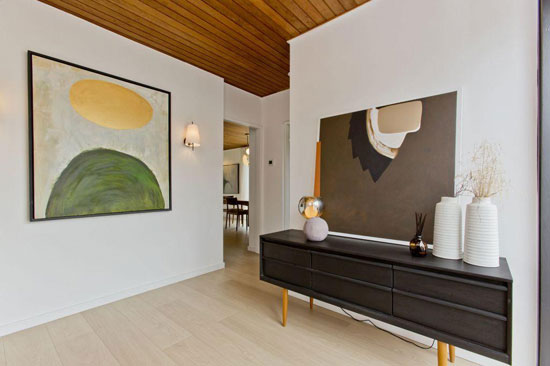 But let's focus on the house first, which offers privacy from the road, but opens up beyond it. You really don't expect what you get from a roadside glance.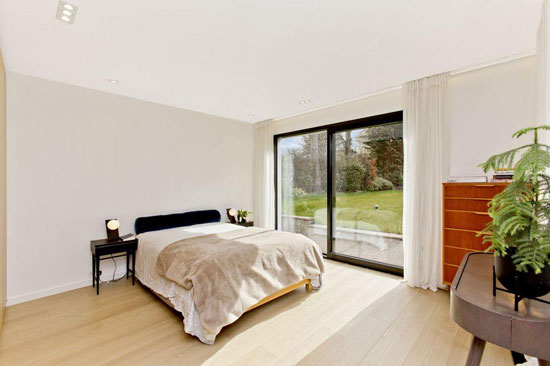 Once inside, you'll see that open space, the wood-clad ceilings, the wooden floors, white walls and a mix of contemporary and vintage detailing. Love the splashes of colour courtesy of the art, as well as the vintage furnishings dotted around the house. As I said, the mix of old and new really does work here.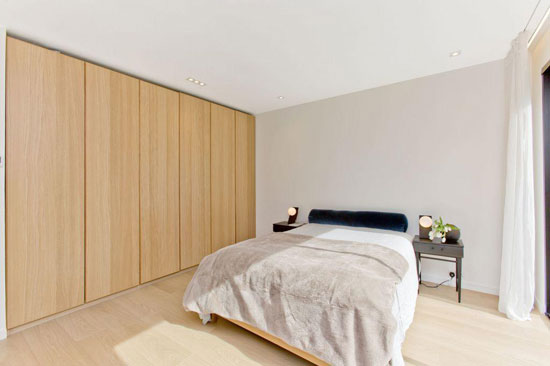 Of course, none of those details are likely to be left by the present owner, but it gives you some ideas on furnishing and decorating the house with your own pieces (or anything you want to pick up).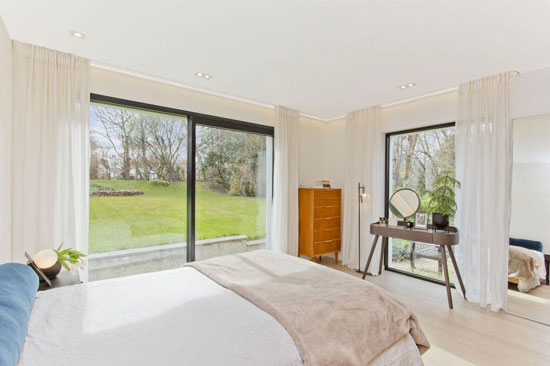 In terms of the layout, there is something like 1,928 sq. ft. of living space, kicking off with a naturally-lit reception hall with a deep storage cupboard and WC.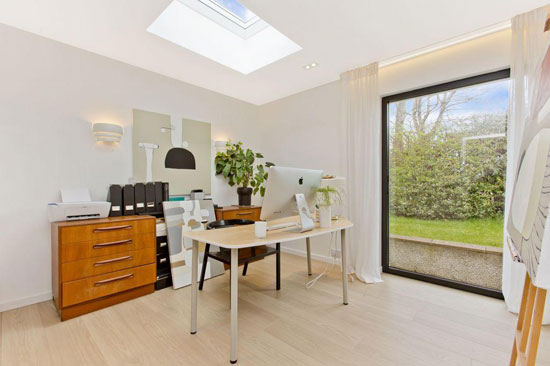 To the right is the open-plan living and dining room, which is 'zoned' to create distinct areas for lounge furniture and seated dining. Lots of space, plenty of light and of course, those garden views, as well as access to the garden. You might also spot the wall-mounted fire and a good amount of built-in storage too.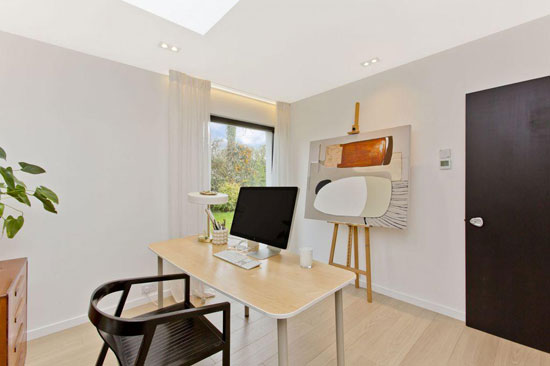 Next door, the kitchen is very much the statement 21st-century space, with all the modern touches you would expect. From handle-less cabinets and fitted shelving through to the integrated appliances. There's also a utility area that leads outside.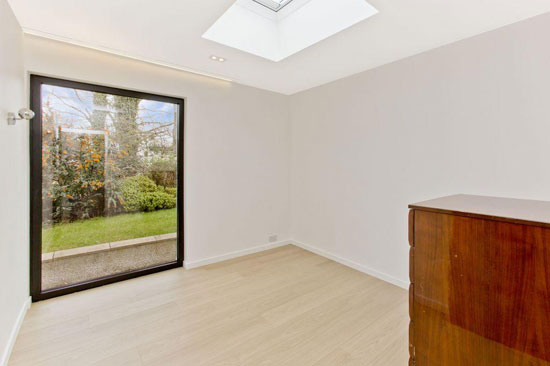 Plenty of bedrooms too. Four in total, all set next to one another. The principal and fourth bedrooms have built-in wardrobes and patio doors to the outside space, whilst bedrooms two and three both have skylights in addition to full-height windows. Again, light and bright, not least the main/principal bedroom, which has dual-aspect windows.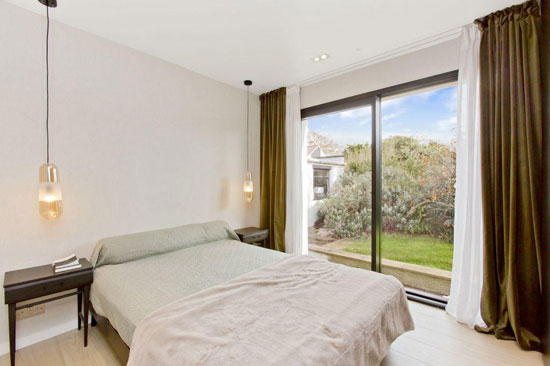 A modern bathroom too, complete with a double-ended freestanding bathtub, a separate walk-in shower enclosure, twin floating washbasins, and a toilet.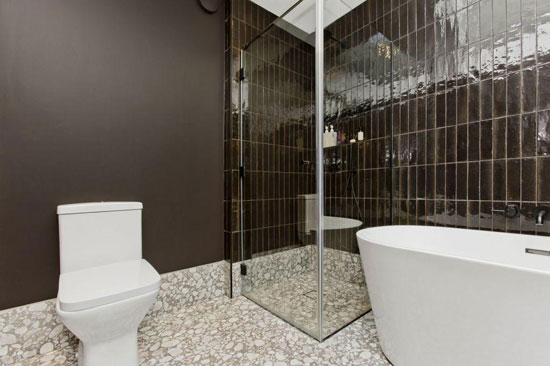 Head outside and you will see that large garden area to the rear, which is mainly laid to lawn as well as having some patio. A nice, enclosed space.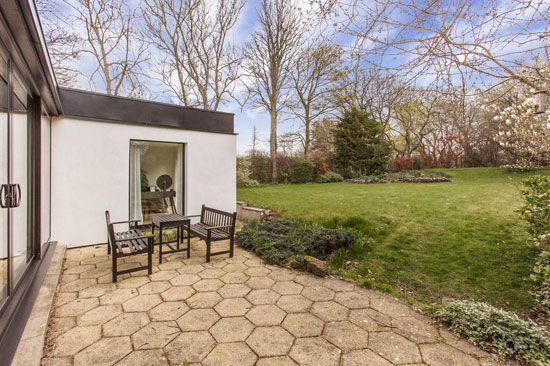 To the front is plenty of space to park your cars on the driveway, along with a detached double garage, which has additional space for further storage.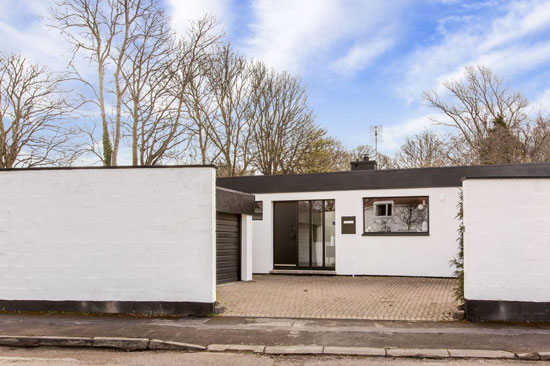 As I said, this has a short deadline, so move fast if you want to view and/or bid on this modern house in Longniddry. Offers over £530,000 for this one.
Images and details courtesy of Gilson Gray. For more details and to make an enquiry, please visit the website.
Interior Design by studiohoyna.com.