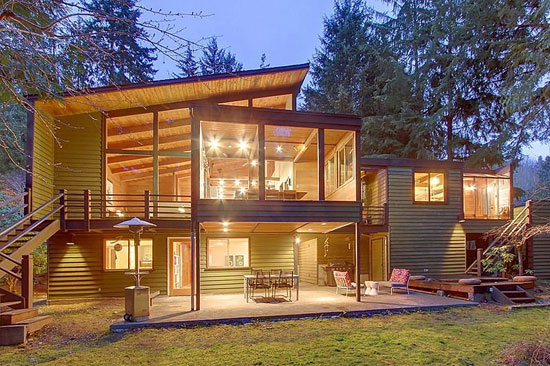 Another gem from the US, this 1950s Philip Norton-designed modernist property in Shoreline, Washington, USA.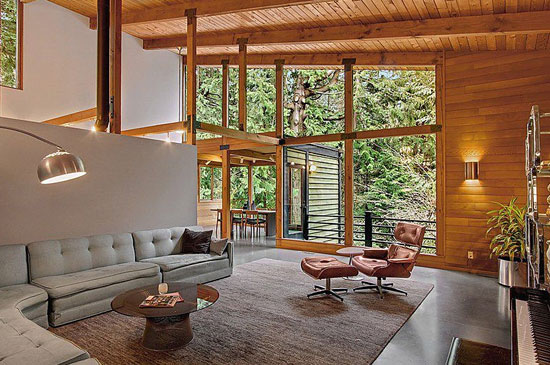 An interesting as well as eye-catching property, it is part of the Hidden Lake enclave of Innis Arden, which was apparently 'a hub' for modern leaning architects in the 1950s and their emerging Northwest style of modernism.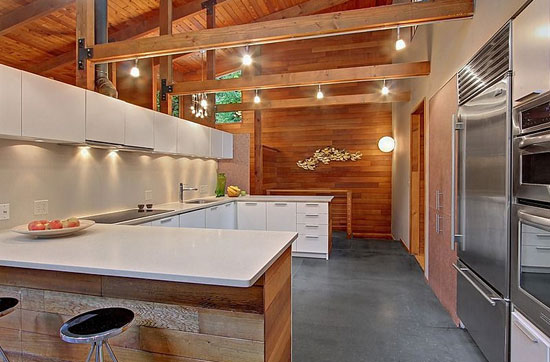 Specifically, that was post and beam construction, intended to maintain a connection with outdoor spaces, and with an extensive use of natural materials. With this Norton design, that included a wall of dual-paned windows, blurring the line between the indoor rooms and the forest just beyond.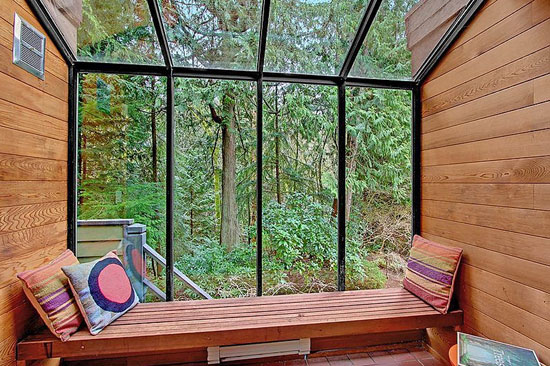 The spirit of the original design still exists (as do the original cedar ceilings), but the 1950s build been augmented with modern lifestyle essentials, including a contemporary open kitchen, heated concrete floors, and a full overhaul of the daylight lower level.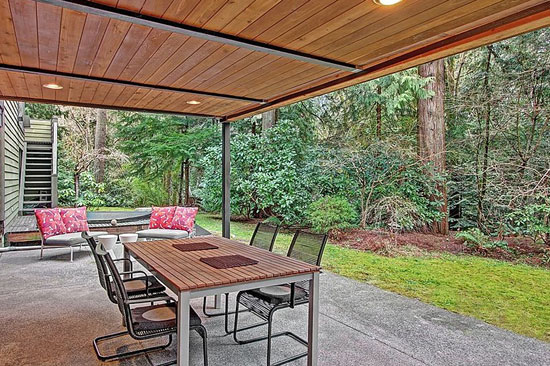 On top of that, the property offers four bedrooms, two bathrooms and extensive open living space, not to mention plenty of grounds (the plot covers 20,300 sq. ft.), with decking, a hot tub/spa and barbecue areas, plus covered parking space.
The best way to get an idea of this place is to view all the images (of which there are many). The price is $830,000, which is just over £550,000.