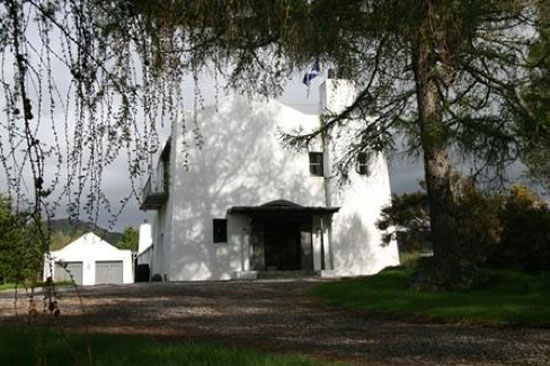 Something a little different, but at the same time, very familiar. This Charles Rennie Mackintosh-designed six-bedroom property in Inverness, Scotland, which isn't quite as you might imagine.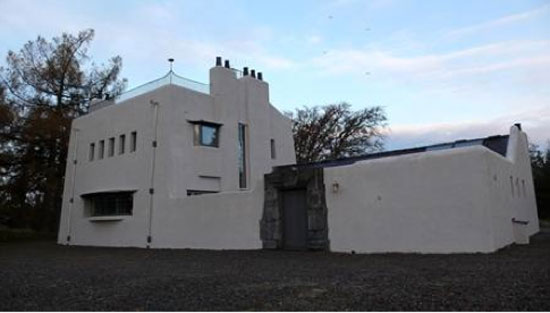 But yes, a giant of Scottish design and architecture has his name to this property, but it is not, as you might presume, from the original era. The Artist's Cottage & Studio and South House was created from 'an unexecuted design', finally built and completed in 1992 from plans originally prepared by Mackintosh in 1900 and currently held in the Hunterian Art Gallery in Glasgow.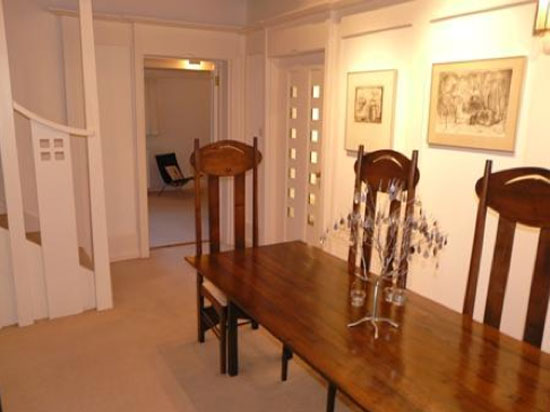 The finished build consists of a two-storey 'cube' including the principal living quarters and studio, served by a single storey cottage and walled garden. A layout said to have been produced for himself and his wife Margaret MacDonald.
Modern building methods and materials have been used, but the design is faithful to the original, right down to the use of leaded glass from other Mackintosh sources. It isn't authentic (and doesn't pretend to be), but no one will know unless you tell them.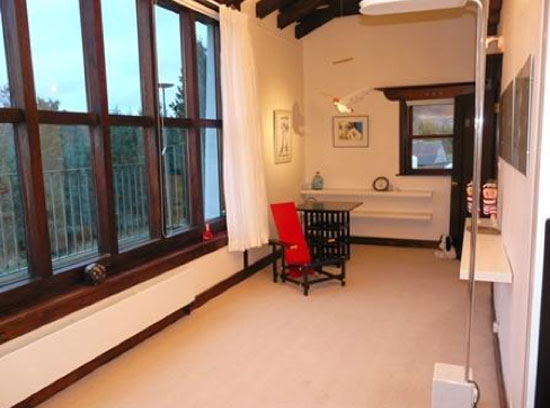 Accommodation-wise, we're talking an entrance vestibule leading into the dining hallway with its wide lattice staircase and a tall east facing lead window. There is also a cloakroom/WC down here, along with the drawing room overlooking the courtyard garden, a modern kitchen and a study area.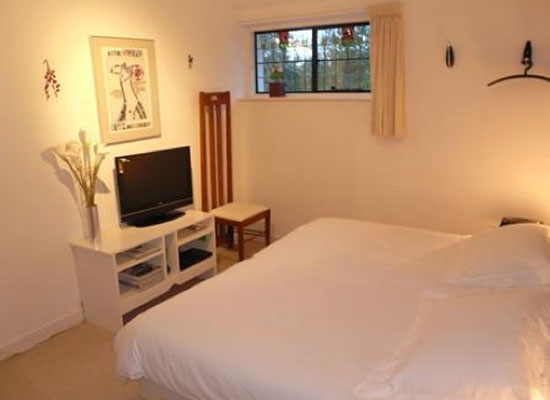 Steps from a passage lead to the single storey wing which currently has two double bedrooms with shower rooms, a further two single bedrooms and two utility rooms. A staircase leads to a large galleried landing with fitted bookshelf/cabinet, which takes you to two bedrooms with en suite shower rooms and an open to roof void studio/bedroom with exposed beams and access to a balcony and stairs rising to a roof terrace.
If you are interested, it is offers over £650,000.