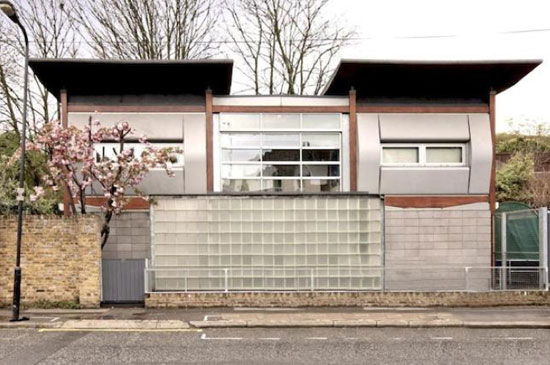 Something distinctive and modern? You might like the look of this four-bedroom modernist property in Finsbury Park, London N4.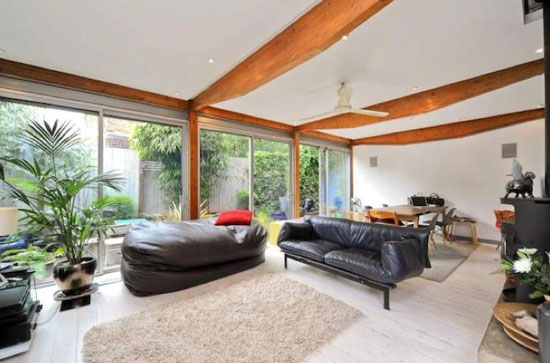 It was designed and built in 1994 by architects Fiona Galbraith and Andrew Whalley of Grimshaw's, known for their work on the Eden Project in Cornwall. It's described as a low energy property, with 2000+ sq ft of space within the detached double-fronted house.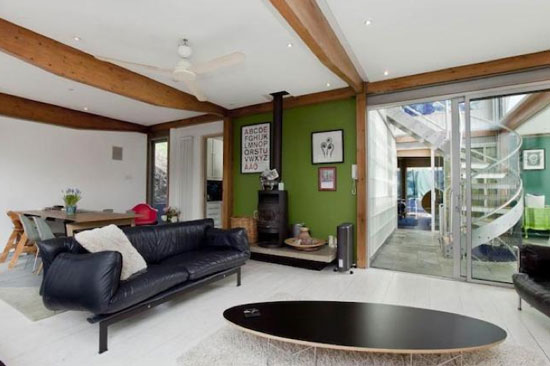 You enter the house via a south facing double-height entrance hall with spiral staircase, which works as a passive solar collector, warming the whole house in winter and cooling the house during the summer. That should save on your fuel bills. The ground floor has a large living room with floor to ceiling windows on each side separated by the entrance hall and kitchen in the centre, along with a guest washroom.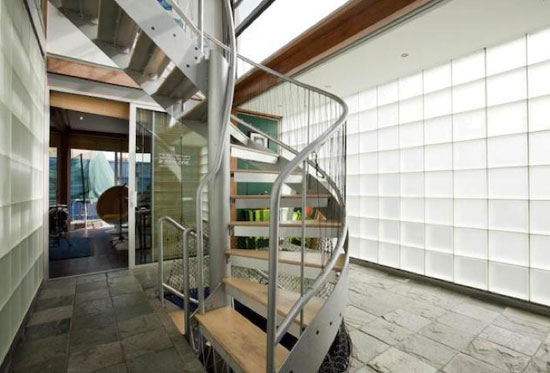 The spiral staircase feature leads up to a bridge linking the two sides of the house, with the master bedroom en-suite occupying one end of the house. At the other, you'll find two further bedrooms, a sky lit main bathroom and bedroom/study.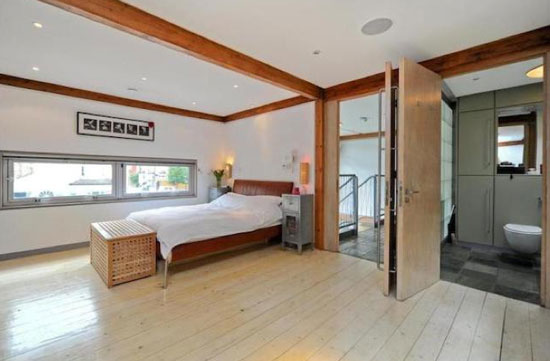 At the foot of the spiral stairs in the lower ground floor is a basement and utility space, with the outside offering up a secluded private garden, a fish pond and secure car off-road parking space accessed via tall electric gates.
Many more shots on the website, with the price at £860,000.