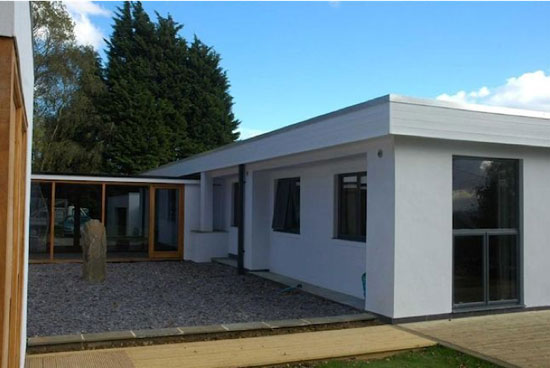 A new build – and if you like space and a single levels, you might just like this six-bedroom contemporary modernist property in Horspath, Oxford, Oxfordshire.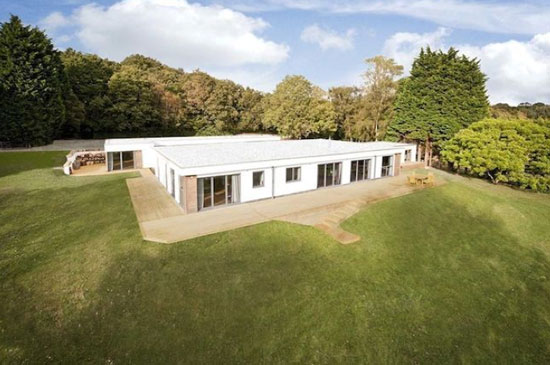 Sat high above Oxford and in private grounds covering around six acres (which in turn borders a country park), this newly-constructed property mixes open space, light and a drop of luxury. The result might be a little plain for some, but if you love a blank canvas, it could be your kind of house.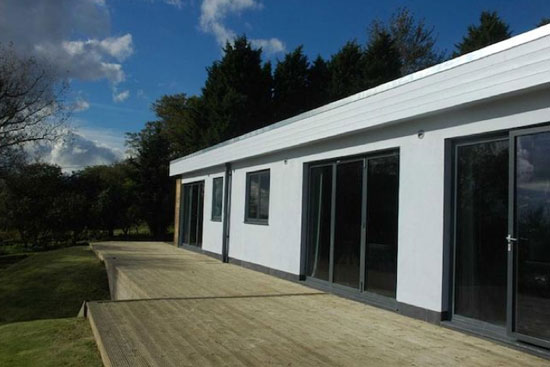 Space is certainly a selling point. Not just that outside space, but inside too. According to the agent's breakdown, we're talking four reception room, six bedrooms, four modern bathrooms, a German-built kitchen and a home office or studio. You suspect this is a peaceful place to work. There's also a garage block outside.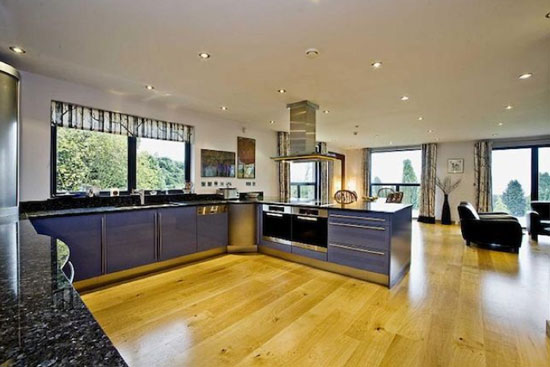 As for that luxury, high-end features mentioned include glass curtain wall elevations, underfloor heating and plenty of floor to ceiling windows.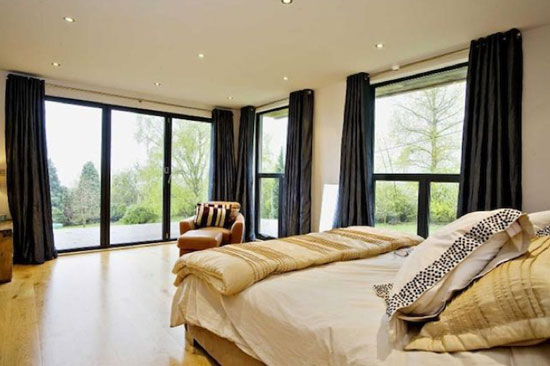 The only downside is the price. You'll need to find £2,250,000 (or something in that region) to buy it.