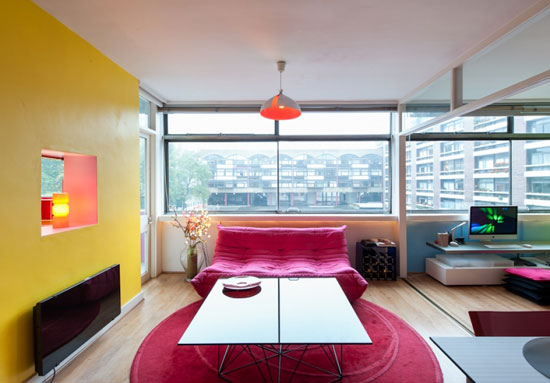 An iconic build and still a sought after place to live today. But you'll come without too much baggage for this one bedroom apartment in the 1950s modernist Golden Lane Estate, London EC1.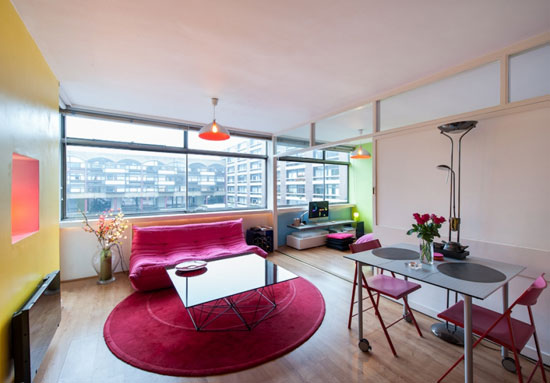 This is a second floor apartment in the Great Arthur House, part of a construction designed by Chamberlin, Powell & Bon, who were also behind  the Barbican Estate. This one came first, built in the 1950s and celebrating a new post-war Britain, but more practically, replacing the devastation of the area where it stands from wartime blitz.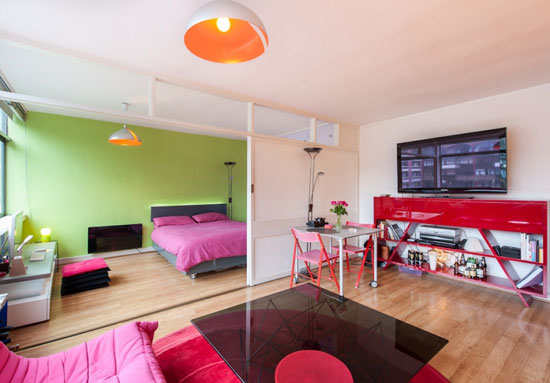 A number of the apartments were built for single or two-people occupancy, this being one of them, measuring approximately 474 sq ft internally, with outside space courtesy of a balcony. Despite the modest proportions, these apartments are still incredibly popular, especially when renovation to a high standard, as this one is.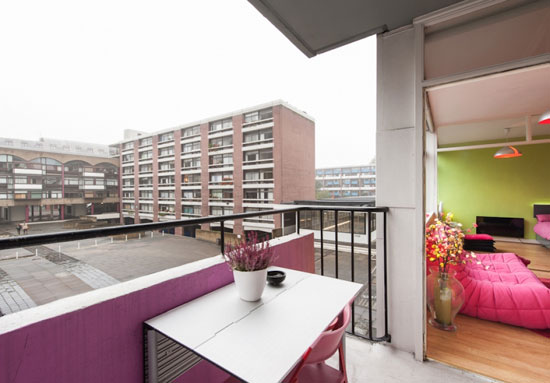 Space is essentially a reception room with an original sliding door to the bedroom, plus access to that balcony (with views across the concourse to Crescent House), along with a kitchen and bathroom. Residents also get the use of a swimming pool, as well as tennis and badminton courts, at 'preferential rates'. There is also the option to rent a garage or storage sheds from the City of London Corporation if you do have more furniture and possessions than this place holds.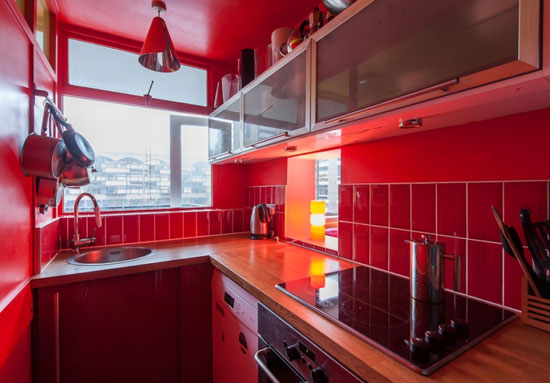 It is on the market for £395,000 and is uniquely to be there for long. Many more images on the listing.