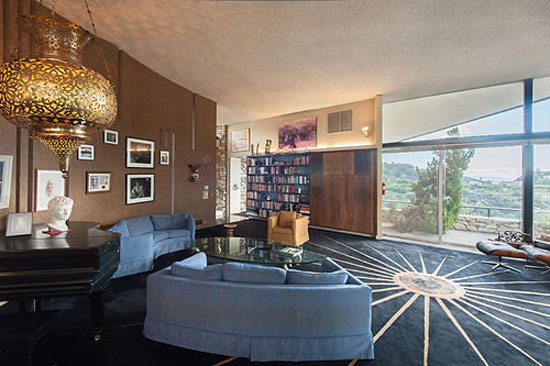 Not just Charlton Heston's 1950s midcentury modern property in Coldwater Canyon, Los Angeles, California going up for sale, but also the first time this property has actually been on the market.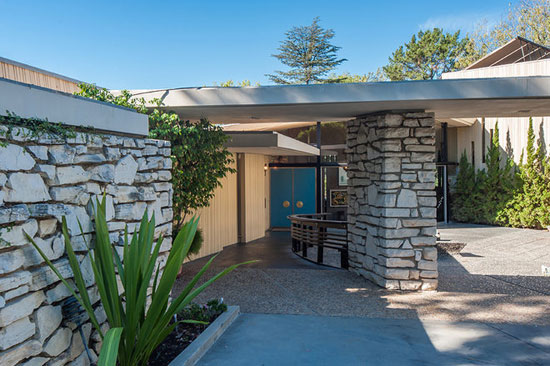 It's an impressive slice of midcentury design, the work of architect William S. Beckett and dating back to 1959. The house has been in the Heston family since that date and judging by the photos, looked after very carefully both recently and over the decades.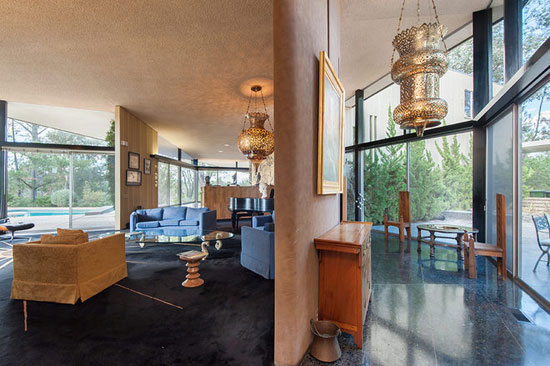 Not quite a 'time capsule', but little changed since the late 1950s. Some of the finishes and furnishings might be more recent, but the overall design still packs a punch with its original features.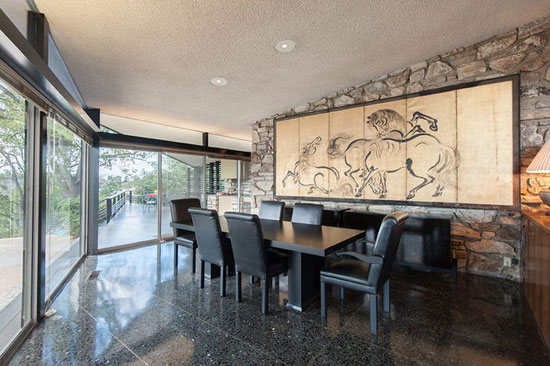 The exposed stone walls inside and out, the floor to ceiling glazing, the 'floating' inner walls, the curved staircase, the open reception space, the library area and of course, the distinctive, angular exterior of the property are all selling points to fans of the style.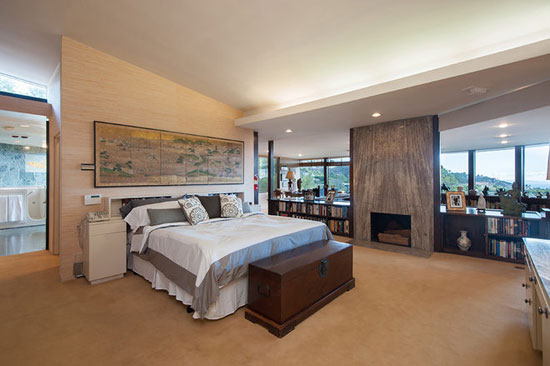 The location is pretty hot too, not least because it includes three acres of land.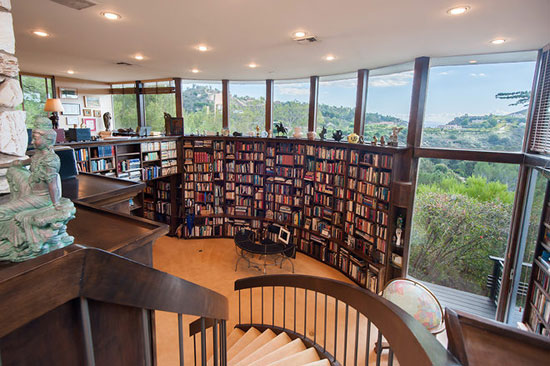 The house is accessed via a private and gated driveway. Head up that and into the property itself and you will find five bedrooms, six and a half bathrooms, a private office with a balcony, a formal dining space, that wonderful library area and a marble bar.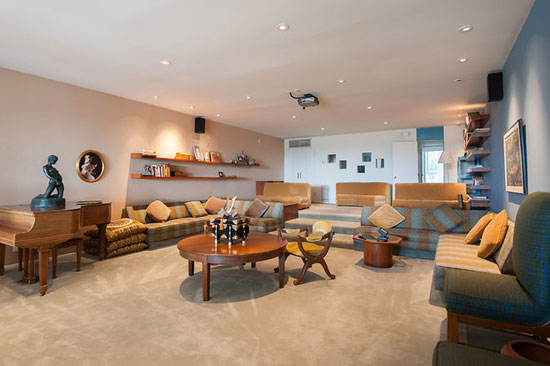 If that's not enough, check out what is described as a three-storey artist's studio, which even has its own lift, as well as the screening room to view those Heston classics, which has its own bedroom and bathroom.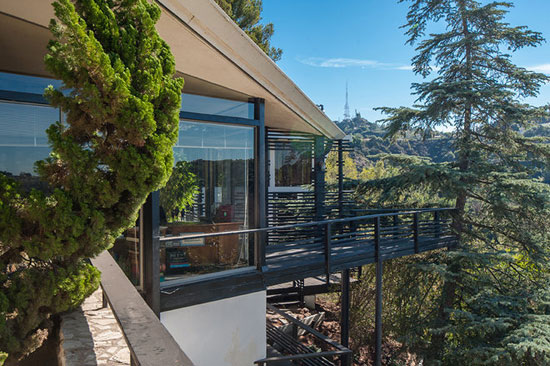 All that space outside to enjoy too, particular if you like tennis, as this place has its own court. There's also a swimming pool too, plus space for up to 10 cars.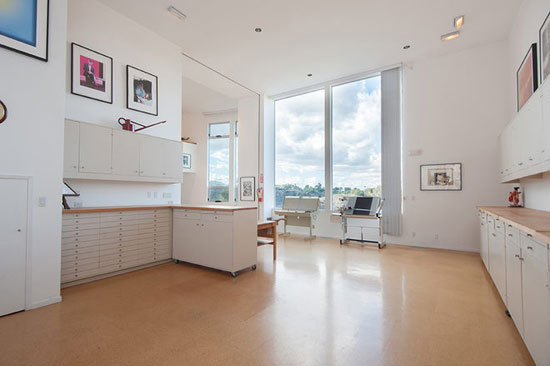 The house goes on the market today and if you want it, you will need to dig deep. This place will be up for sale for $12.249 million.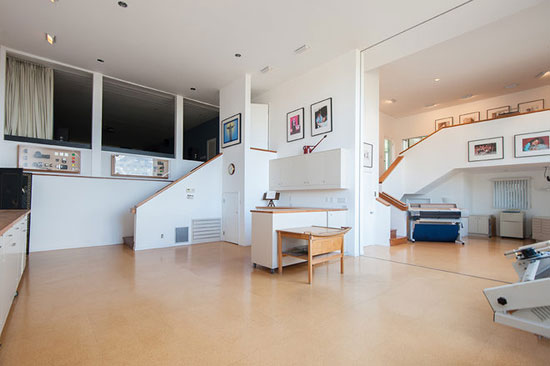 Images by Jeff Elson and details courtesy of Nourmand and Associates. For more information and details, please visit their website.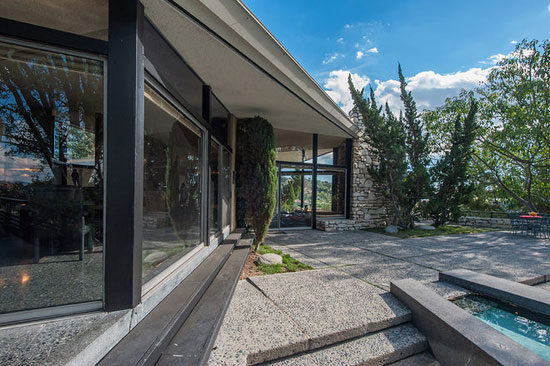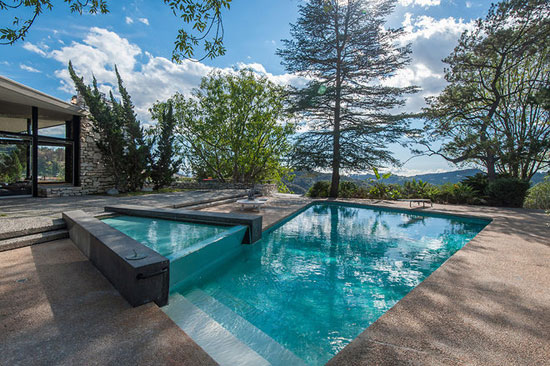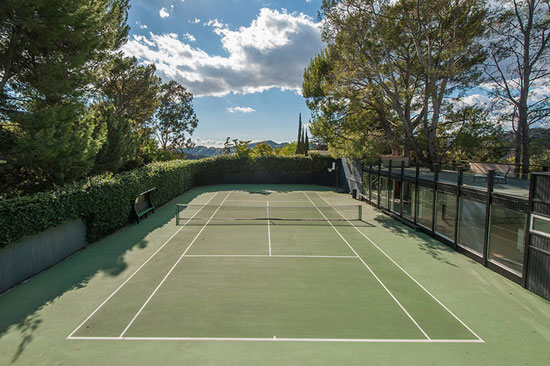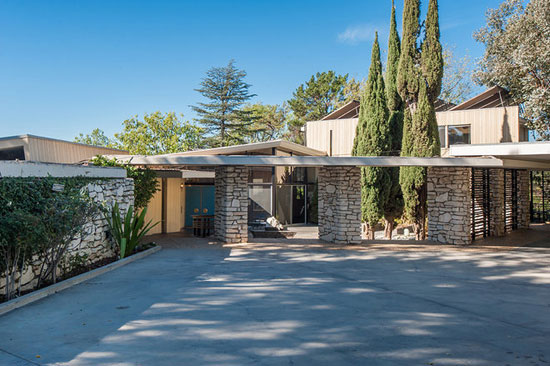 Property Location