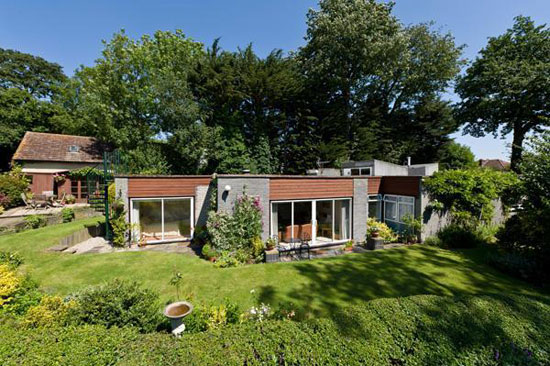 The inside isn't as exciting as I hoped it would be, but this 1960s single-storey property in London SW16 is still and interesting build.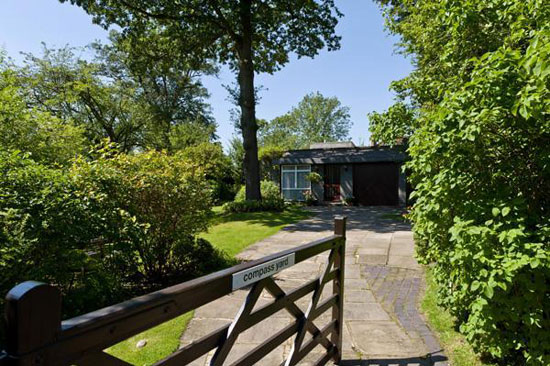 I'm guessing the 1960s as the agent doesn't offer any details of the place. Simply that it is an 'unusual architect designed, detached low-built house' situated on a private road.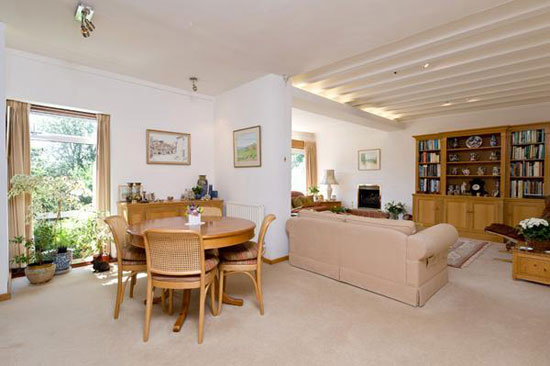 Inside it a marked contrast to the outside. It's almost a 'country cottage' theme going on, with plenty of beige and pine throughout. Obviously very well-maintained, but not really in keeping with the modernist exterior. Only decor though, look beyond it and you'll see plenty of (fairly flexible) space and plenty of windows top bring in the light.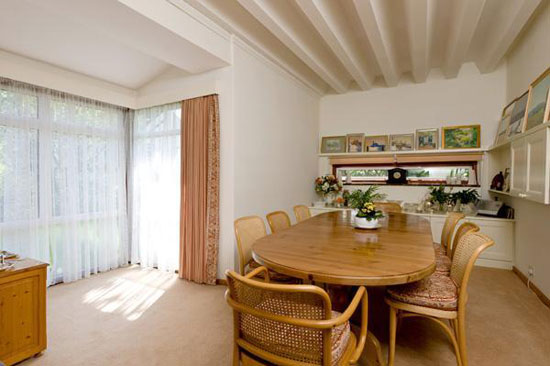 As for the current layout of the place, you enter via the door and hallway, which leads to a a dining room overlooking the gardens, a master bedroom with similar views and a walk-in wardrobe, a family bathroom, kitchen and breakfast area, a reception room with French windows to the garden, as study with built-in desk, storage and a skylight, a utility room, a second bathroom and two further bedrooms.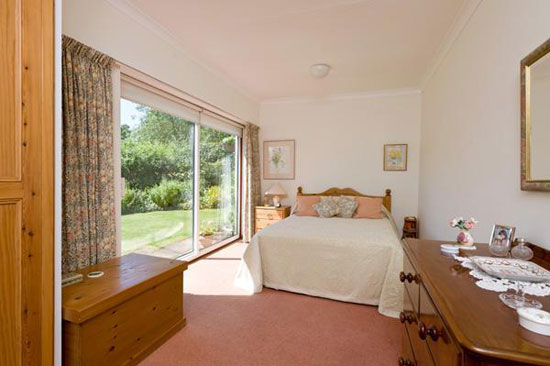 Outside, there's a York stone path to the house, a large boiler cupboard with garden storage. shed, summer house, patio, mature lawns and extensive and mature planting in the flowerbeds. There's also a rather quirky spiral staircase for access to the roof.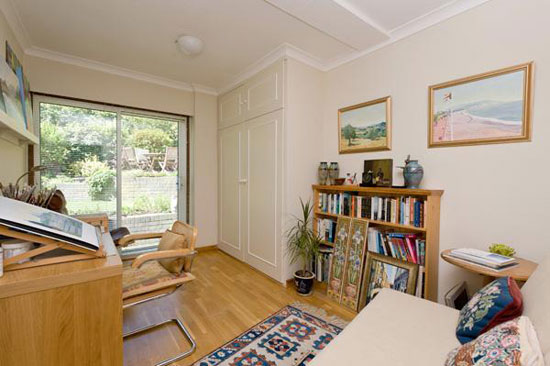 £850,000 is the asking price.