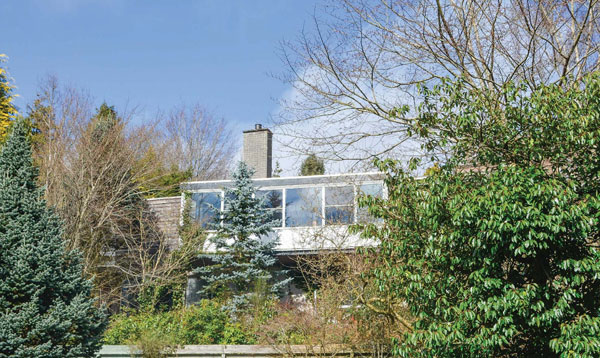 Huge thanks to Lesley for flagging up this 1960s midcentury time capsule in Stirling, Scotland. But you will have to move quickly to secure it. Also thanks to Lesley for giving me some much-needed background on the place.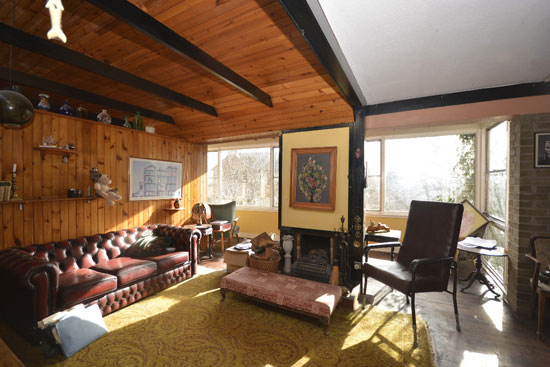 I now know that this one dates back to 1968, the work of local architect Archie Ferguson and described in Buildings of Scotland as being 'tucked against the hillside looking south', adding that 'the crisp geometry…intrudes without compromise'. Oh yes, it was also built by the architect for his own use.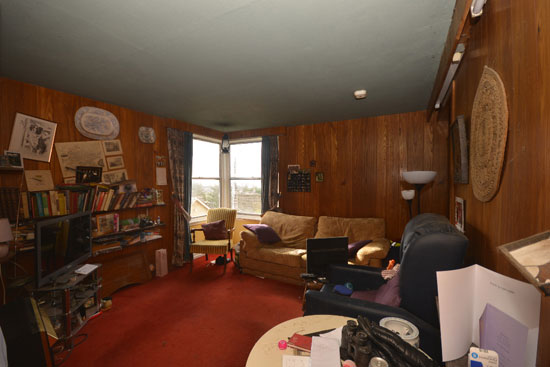 However, time hasn't been as kind as it could be. The house is now being sold following Archie Ferguson's death and although I can't judge its state structurally (Stirling is a bit of a jaunt), the inside looks to be a bit of a mess right now.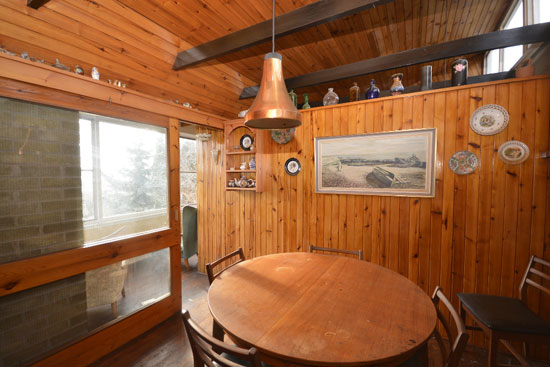 But that's not necessarily a bad thing. A close look suggests the mess is really just possessions and beyond all of that, so much of the original design is still in place. In fact, I would go as far as to suggest that the house is pretty much untouched.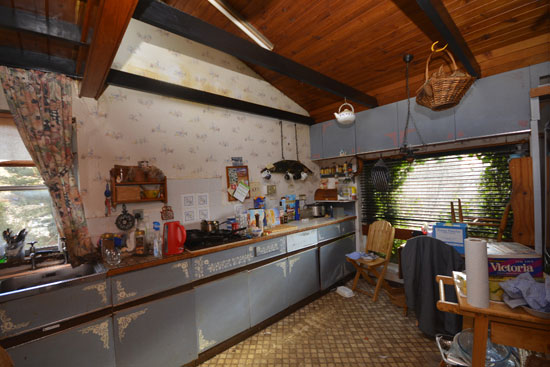 So the beams, the wood panelling, the flooring. the doors, the light fittings, the kitchen units, the staircase and more all survive and presumably could be refurbished and featured prominently in a makeover.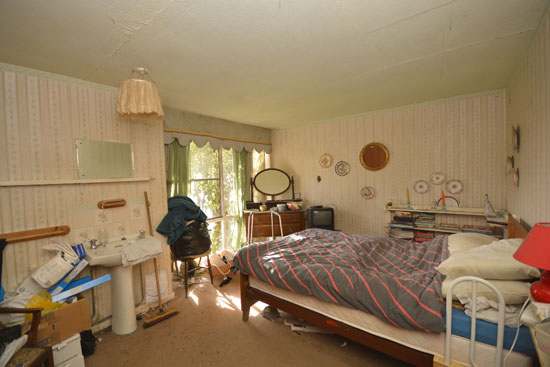 However, the house isn't being marketed as a renovation, this is a 'development opportunity' and 'subject to the necessary planning permissions and consents be replaced with a bespoke family home'.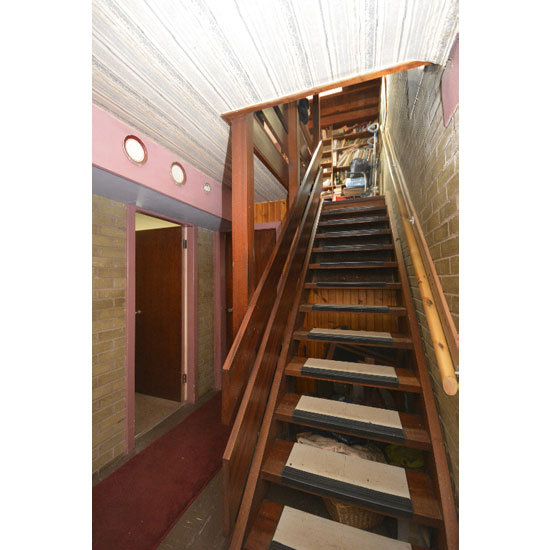 Basically the plot is for sale, not the house. Although I see no reason why the house shouldn't live on. Although obviously you would need to view and assess yourself. There could be a reason why it is being sold as a plot (a fifth of an acre if you are interested), after all.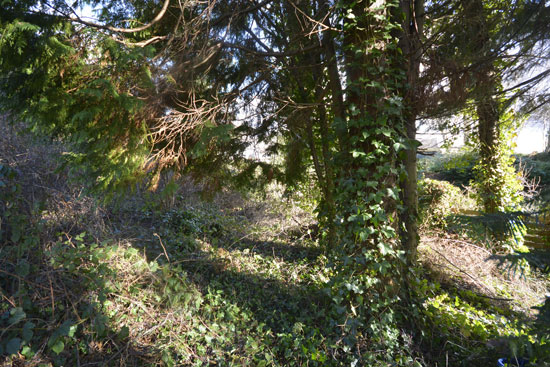 In its current state, the house is laid out with an entrance hall, a lounge with that wall of glazing, a second lounge, dining room, office and kitchen. There are also four bedrooms, a utility room, a wet room, WC and storage areas within. I'm not sure how flexible that space is. Again, a viewing should explain it.
Now the tricky bit, buying it. The deadline was officially yesterday, although I have been told that it might actually be next Friday. So possibly still time to make a move if you want to.
As for the price, it is offers over £300,000.
Images and details courtesy of Clyde Property. For more details and to make an enquiry, please visit the website.
You can check out some more renovation projects here.
Property Location