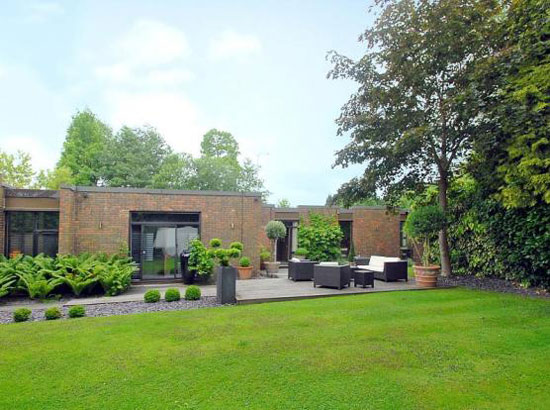 Not sure it is as impressive as the one we featured at the end of 2011, but this 1970s Royston Summers-designed four bedroom modernist property in Esher, Surrey is still well worth a look.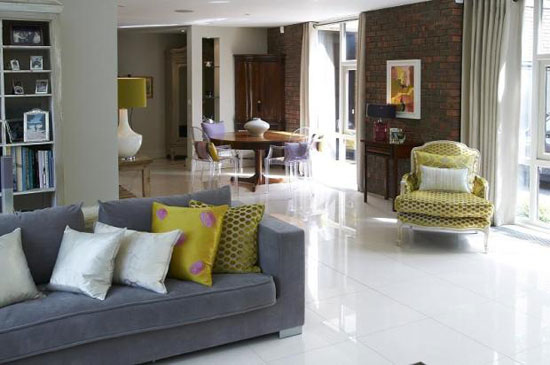 Like the previous one, this is part of a group of 16 luxury modernist houses designed by Summers back in 1975, with the fairly austere exterior contrasting sharply with the surroundings. Specifically, we're talking about nine acres of landscaped grounds complete with the original lake and 'distinguished' trees. Your very own retreat. Ok, not quite your own, but you get the picture.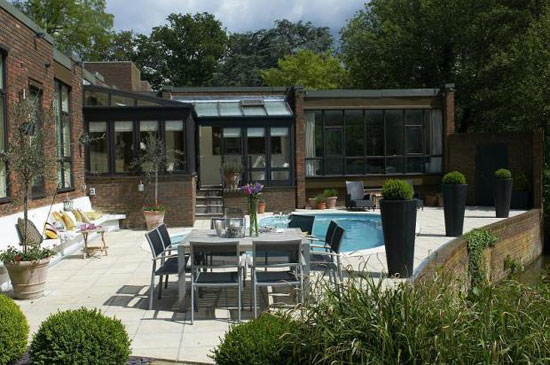 This single-story property has less period features that we have seen in the past, but the exterior, layout and (some) exposed brick walls remain. However, by and large, this has been converted into a modern-day luxury home rather than retained as a period piece.
Head up the long driveway (adjacent to the lake), enter the house and you will be greeted with a double aspect front to back sitting room with floor to ceiling windows. It also overlooks the rear garden, the pool and the lake, which pretty much sums up the level of luxury here.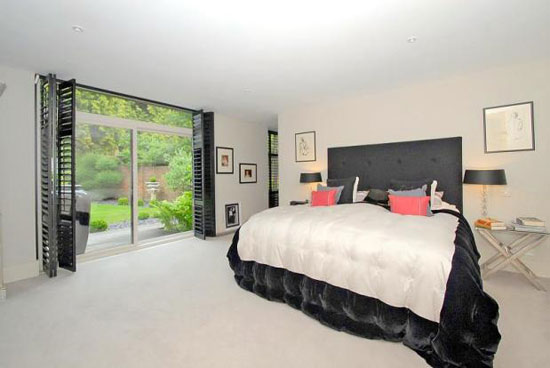 Connected to that is a spacious dining room, with a large kitchen breakfast room also present, split into an eating and cooking area. Head back down the hallway (which also has its own fitted cupboards) and you'll find a glazed door for access to the rear garden and a separate cloakroom, along with a large double aspect master bedroom with dressing room and en-suite, two further double bedrooms with en-suites, a fourth bedroom and a family bathroom.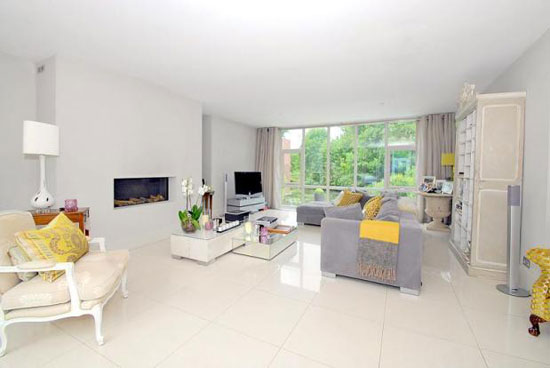 Outside you'll find gardens, social areas, the outdoor pool we mentioned previously and of course, access to those communal grounds. You've guessed it isn't cheap and you have guessed right. To secure this place, we're talking an offer of around £1,595,000.