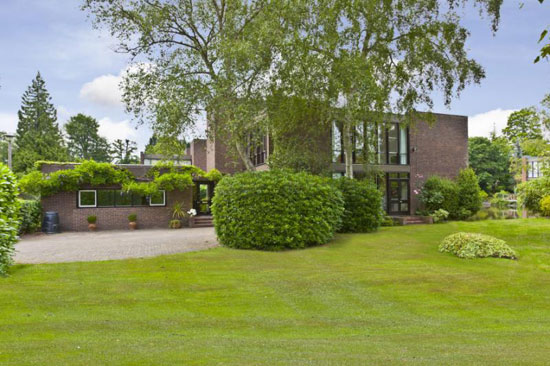 We did feature one of these properties some time back on our Retro To Go site, but this 1970s Royston Summers-designed five bedroom house in Esher, Surrey looks new to the market.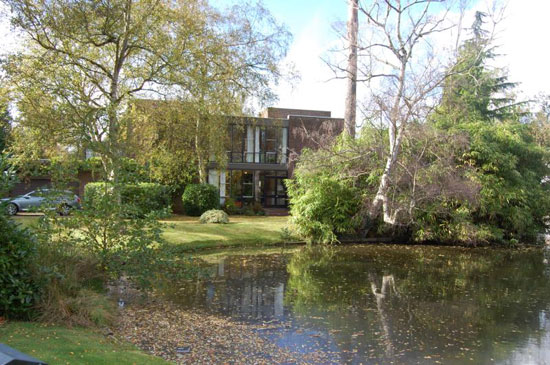 Like that previous property, Summers designed this in 1975, part of a development on the side of a lake that mixes natural beauty with period modernism. The contrast in styles is certainly striking.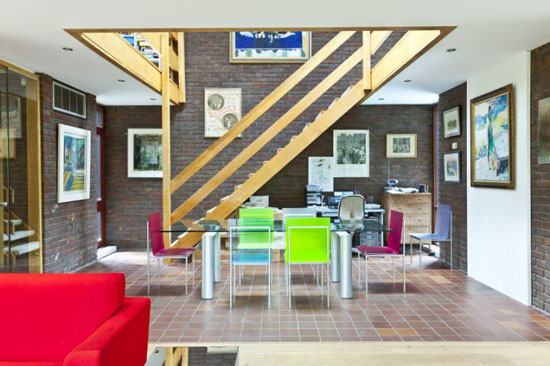 The '70s side of this place is certainly evident, large windows, exposed walls open staircase and that stark exterior, all scream the era. But this is a modernised place too, with the latest fixtures, fittings and furniture bringing everything up to date.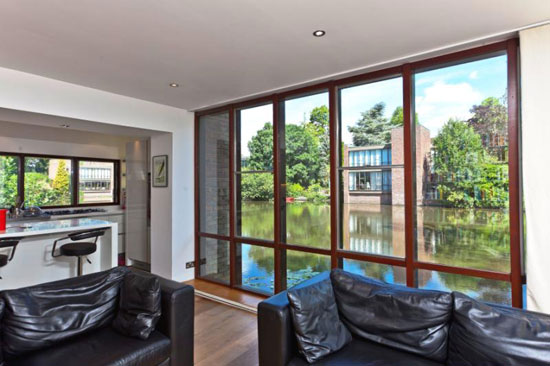 In terms of the accommodation on offer, the house has 4/5 bedrooms, three bathrooms, a reception/dining room, a kitchen/breakfast/family room, an annexed 5th bedroom/reception room, a utility room, a garden store room, a lakeside garden plus a further courtyard and decking area with direct access to the lake.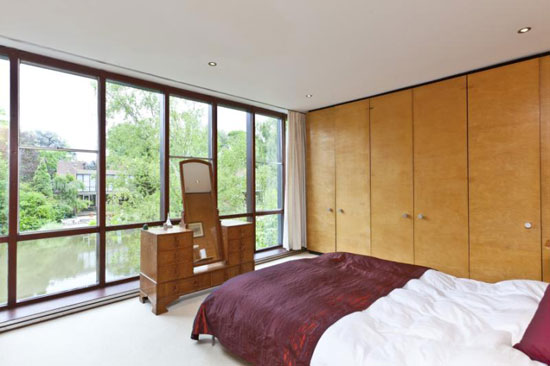 Lots of detail in the listing as to what each of those rooms offers, as well as more images. If you want it, you'll have to dig deep though. £1,545,000 is the asking price.

Find out more at the Zoopla at eBay website