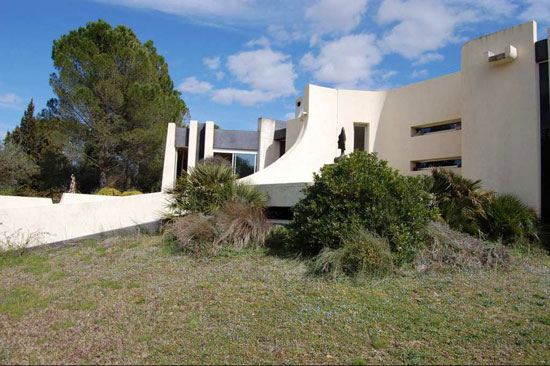 Sometimes we get really frustrated with property finds. This amazing 1970s architect-designed brutalist property in Grabels, southern France is such a place. The exterior is stunning. The inside? We just can't find enough images of that.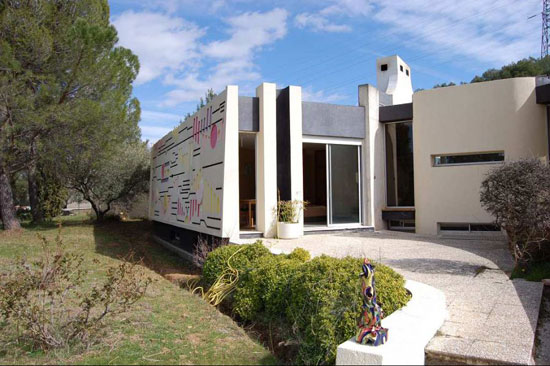 We are also left floundering with regard to the architect too. This is a special house, without doubt. But none of the listings we have seen actually give us a clue to its heritage. Luckily for the agent, the outside shots are intriguing enough to pull us in.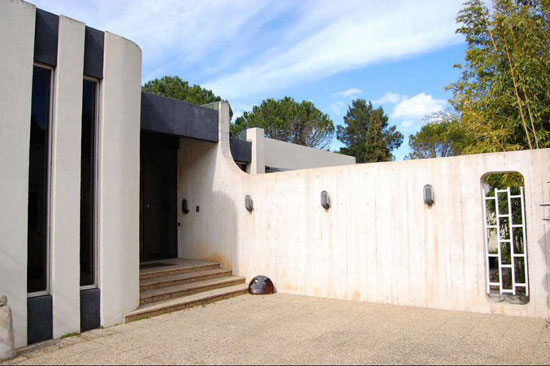 Dating back to the 1970s, it's a house that still looks alien 40 or so years  on. It looks like it belongs on the set of an old sci-fi movie rather than in the French countryside (not far from Montpellier).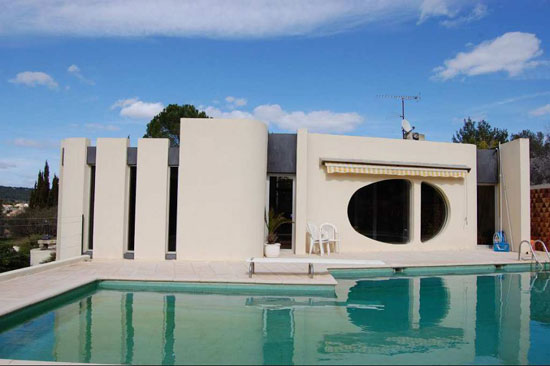 It looks largely untouched, right down to the amazing bathroom and the unusual mural on one of the outside walls, a slice of modern art for free. It's a house you'll love or hate We love it, as you might have guessed.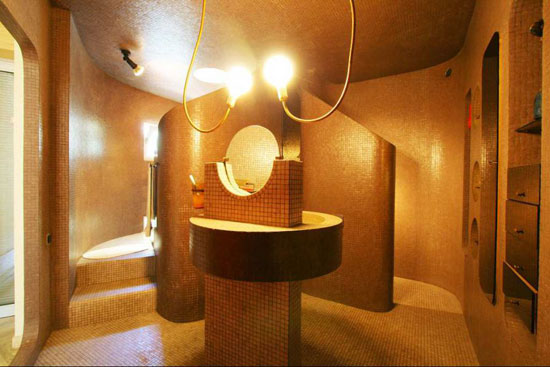 The house covers around 450 sq. metres of space, with access to large terraces that surround the house, as well as the swimming pool area. Although we can't see much inside, the agent does mention a large living room within complete with (we would guess) period fireplace, a further reception also with a fireplace and five bedrooms, each with a bathroom. There's also mention of a music annexe and a plot of around 3000 sq. metres that's completely fenced off and secured.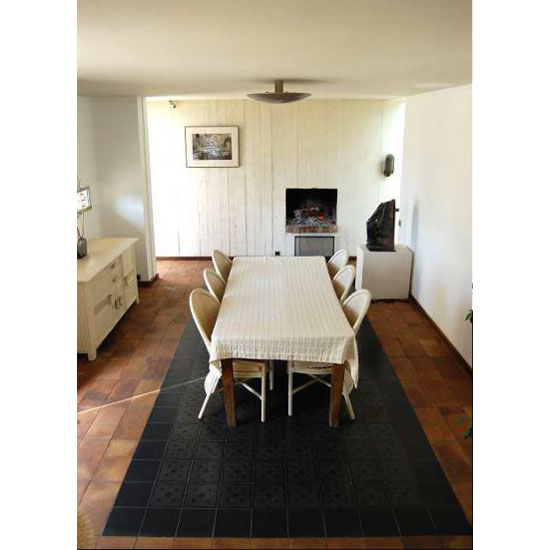 That's as much as we have on this place, but if you want to know more with an eye on buying, you can contact the agent about it. The price? S not inconsiderable €1,155,000, which is around £917,000.
Find out more at the Portail Immo website
Property Location