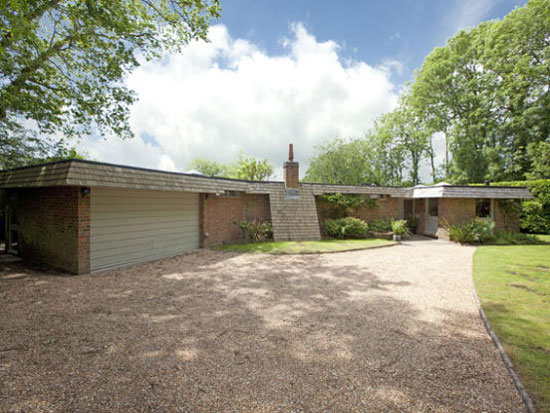 An interesting design, with this 1970s Michael Blee-designed single-storey property in Ansty, West Sussex, which goes by the name of Byron House, also renovated to a good standard too.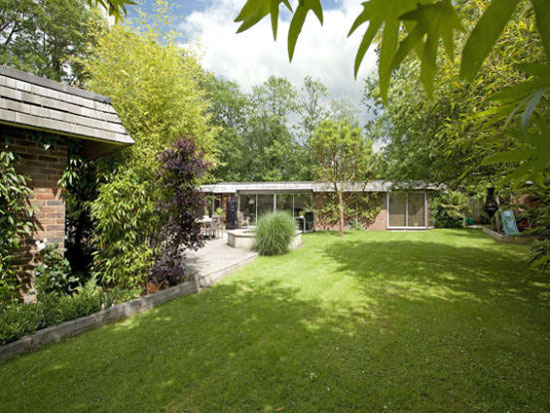 The house dates back to 1971 and has plenty of space bot inside and out, sat within two-thirds of an acre of landscaped gardens, which have been  'carefully created and maintained' by the devoted owners.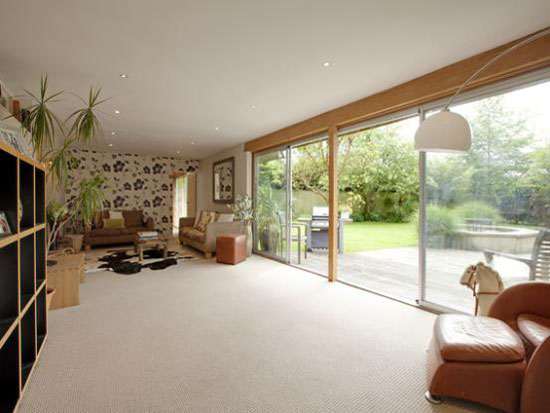 The house looks to have been carefully renovated as well. It's not quite the period piece you might expect from that outside view, but a lot of the original features are still here, including full height windows and some exposed brick and wood ceilings. But at the same time, you do get the impression of 'modern family home' from the shots online.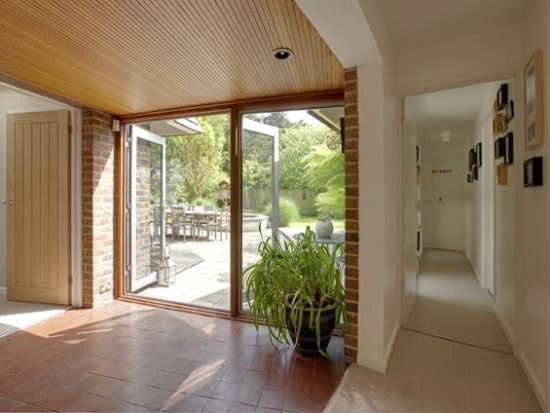 The house seems to flow around the central courtyard, with the main 30′ living space leading to the kitchen and dining areas, while the bedrooms (four in total) are found at the far end of the house, away from the 'entertaining' areas. A separate entrance to bedroom four/the study area also offers a home/work space if you need it.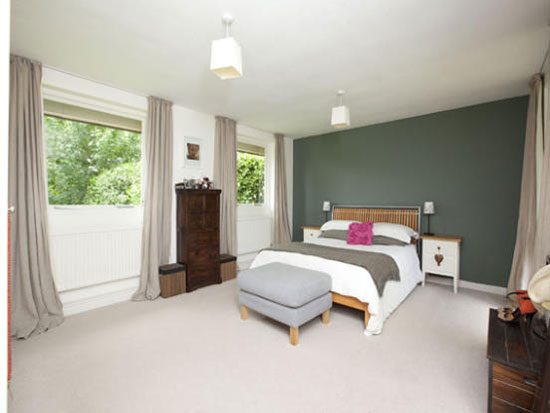 As for that central courtyard, you'll find it contains a wealth of sub-tropical plants with a built-in irrigation system. There is also extensive hardwood red cedar decking, a copper and stone water feature and a paved patio area leading to the lawned formal garden. There is also a large lawn to the front, with parking for seven cars and another large garden at the rear, with a variety of fruit trees, a pond and a secluded vegetable garden. A garage is integrated into the house too.
If you like what you see, £700,000 is the asking price.