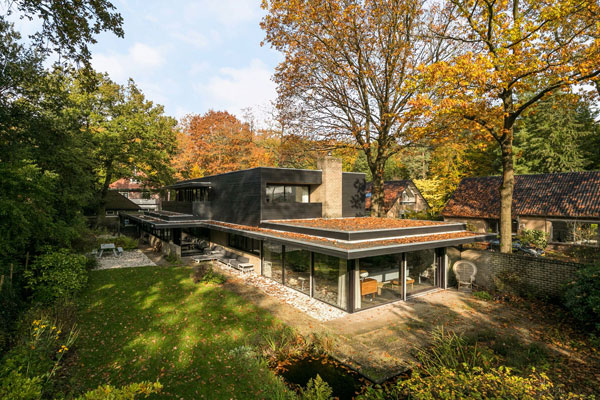 Sympathetically updated, this vast 1970s modern house in Apeldoorn, Holland is now on the market.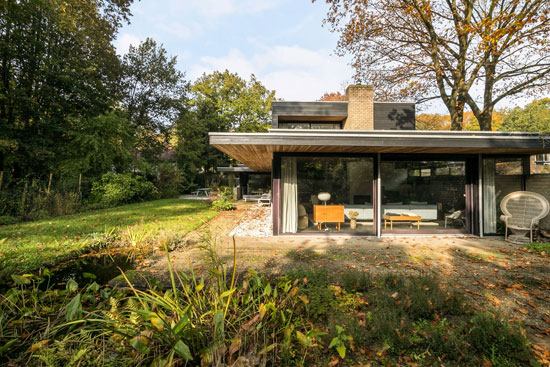 A nice area to live (I actually have family in this city), Apeldoorn is home to this bold piece of architecture, which actually dates back to 1973.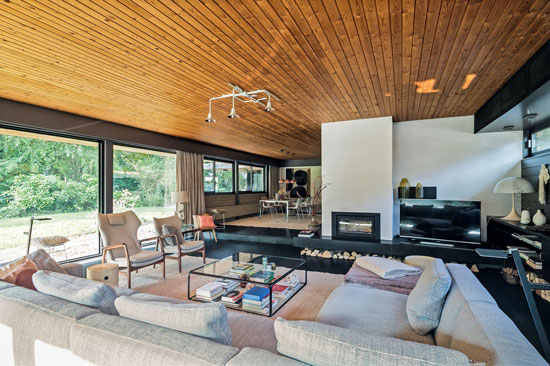 I suspect it might have been something of a time capsule until fairly recently too, as the agent has this down as being modernised throughout 2018 and 2019. That's not always a good thing, but in this case, I'll happily let it pass.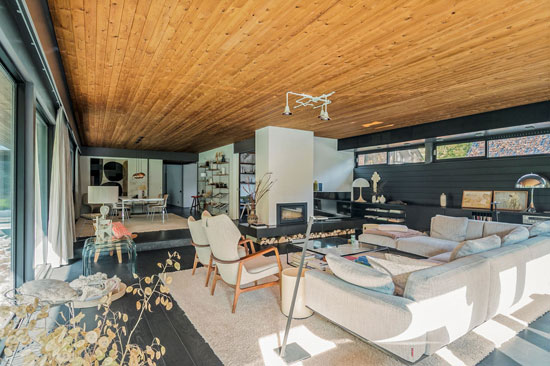 That's because the update hasn't taken away any of the 'wow' factor of this house. In some respects, it has added to it, with plenty of modern-day luxury added into this modernist build.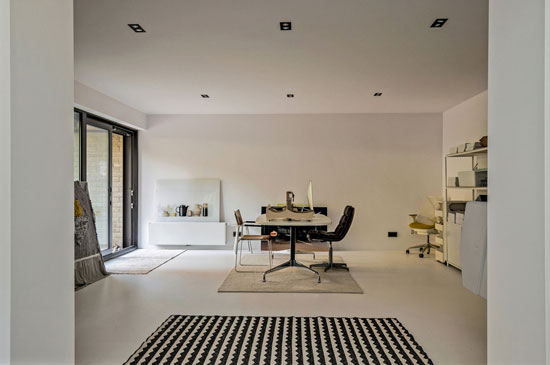 Not that the modern has taken over the original. In reality, it has just added to it. I don't know what the original was like but I can make a safe guess as many of the details are still in place.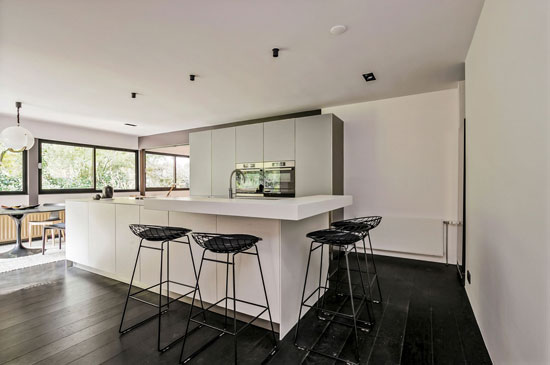 The architecture itself is still there in all its 1970s modernist glory. As well as the open-plan living areas, you get some exposed brick, wood-clad ceilings and those walls of glass. This is essentially still the original build.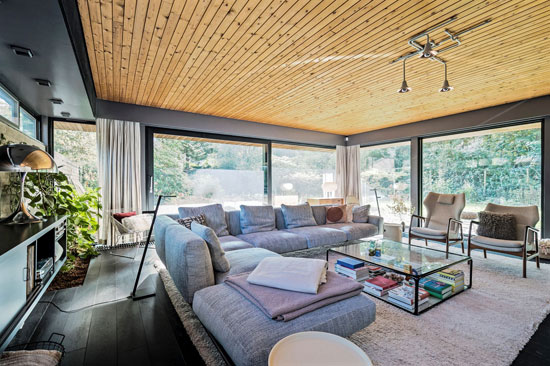 But obvious updates are in place, not least when it comes to the kitchen area, the bathrooms and of course, the gym. Of course, the fixtures and fittings have changed too, although the seller has gone for a number of retro pieces that work well in this space. Not exclusively so, but what is there definitely suits the surroundings.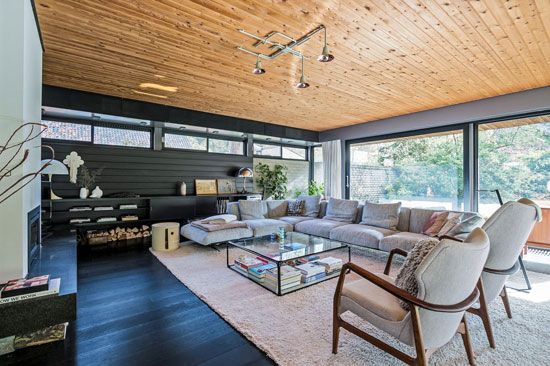 The house itself sits on a large plot that offers up both privacy and views. In terms of the former, just as well with all that glass. More space than you might think too.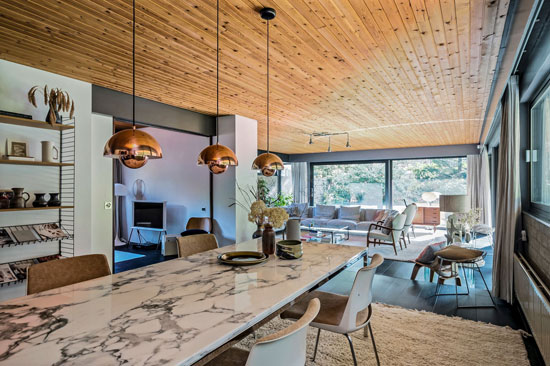 That's because this one has both a basement area and separate storage. The basement is a large storage area in itself, accessed by a spiral staircase and currently used a sports hall (aka gym) covering 34 sq. metres. It's a substantial room that offers up plenty of potential uses if you aren't keen on being sporty at home. But if you are, all the better.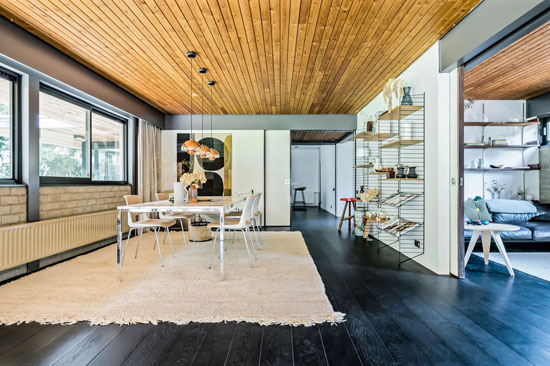 As for the upper floor, that's generally open-plan and I would think fairly flexible as well. As it stands, that area includes the entrance hall, the main reception with fireplace and separate work or TV room off it, what is described as a 'luxury' living and dining room with kitchen equipped with all conceivable built-in appliances, a utility room with access to the terrace and a bright workspace that could have other uses if you don't spend time working from home. But in this day and age, many people do.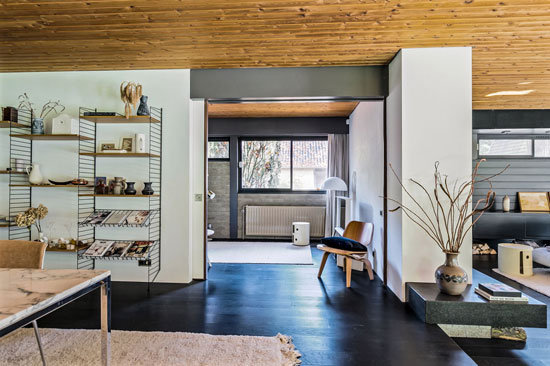 Note that the living room and living/dining kitchen space have several sliding doors to the terrace and the entire level is equipped with a solid wooden floor.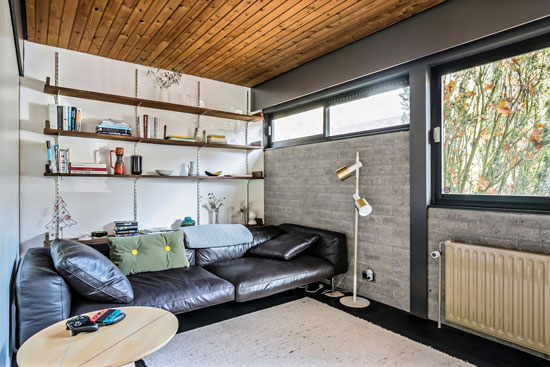 As for the first floor, there is a bedroom with a walk-in wardrobe and 'luxurious' bathroom and access to the loggia. Three further spacious bedrooms all have access to the second loggia and share the second modern, high-specification bathroom space. Again, wooden floors throughout.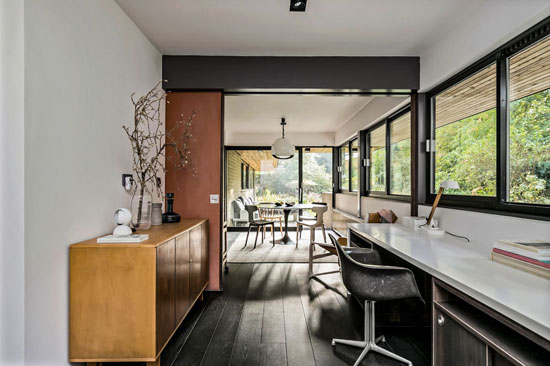 Head outside and you can enjoy the sizeable garden, with a few of the forest plot behind.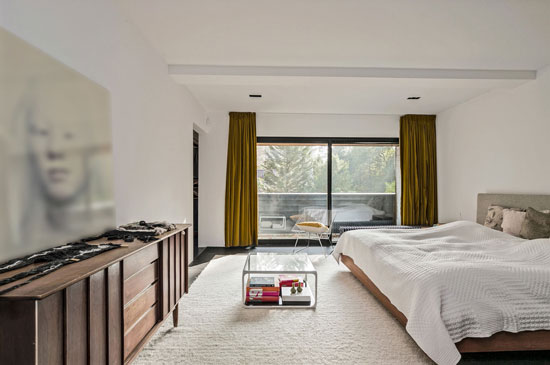 Offers around the €1,195,000 mark if you want this.
Images and details courtesy of Funda. For more images, details and to make an offer, please visit the website.