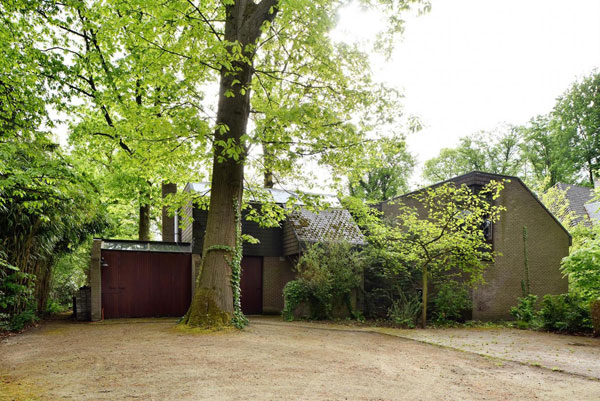 I am in love with this 1970s Lode Wouters modernist time capsule in 's-Gravenwezel, Belgium, which is a dream for fans of the era.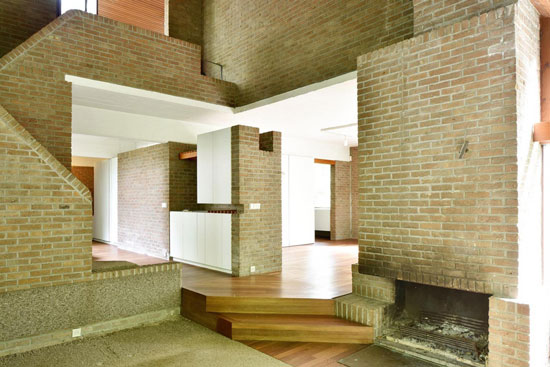 Is it untouched? That's hard to say from the images. Architecturally, this hasn't been updated at all. In terms of the detailing, you would have to look very closely to find any contemporary updates.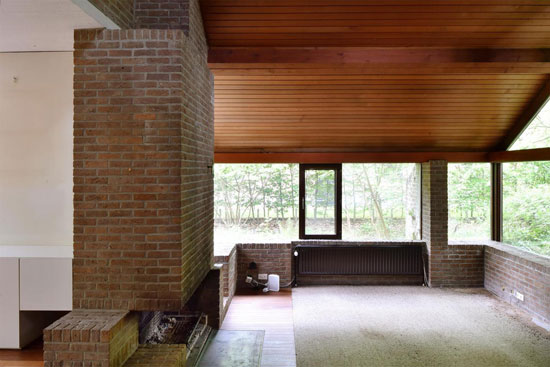 Perhaps some of the units heavier been updated a little, maybe the odd kitchen appliance. But overall, this is a bold 1970s statement that offers more every time you look at it.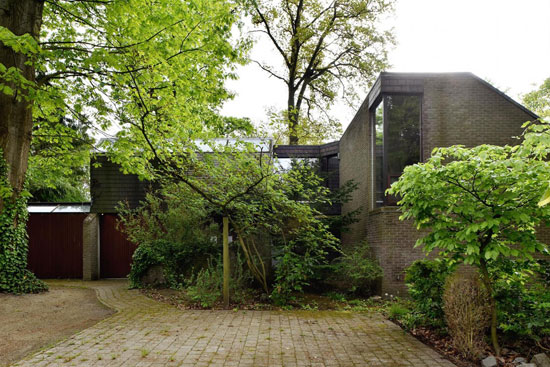 The design was the work of Lode Wouters, which isn't a name I am particularly familiar with. But the agent is at hand to give some background. Lode Wouters was known for bold designs and worked on a number of artists' homes, as well as social housing complexes and churches, including the exceptional Pius X-church in Wilrijk.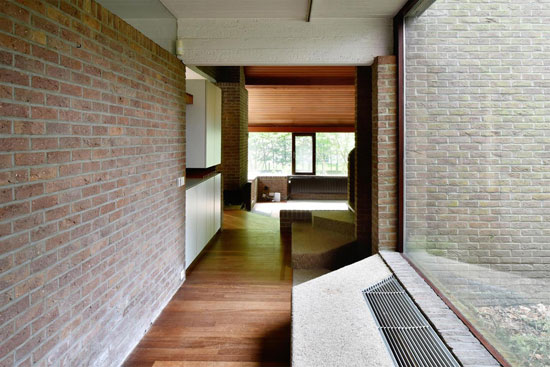 I have no idea if this is one of the artist's houses. The amount of light suggests it might be, but there isn't an obvious studio space here, so perhaps this is simply a private house.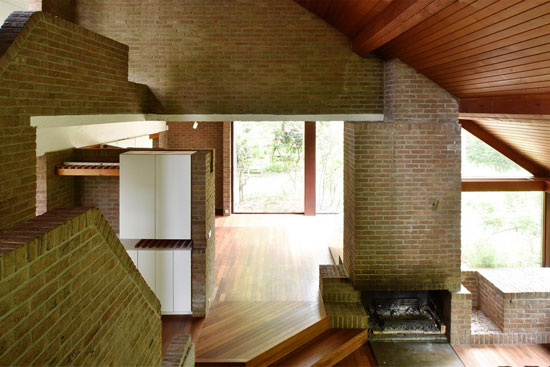 A rather wonderful one though. From the outside, this hints at a rather dark and austere space. That's not the case when you step in through the front door. The interior is all about light and space. Oh and brick too.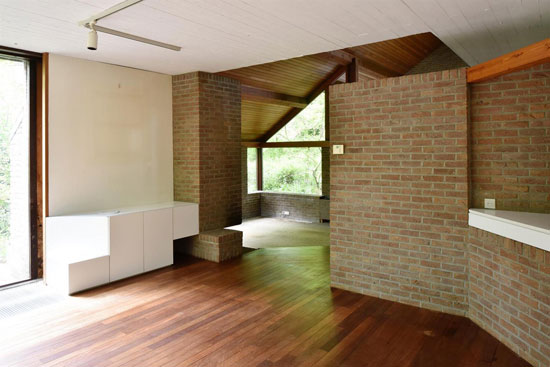 The mix of wood and brick is perhaps the first thing you notice. That exposed brick is so of its era but last the same time, still quite a radical finish today. This is minimalism at a time when it really wasn't the norm.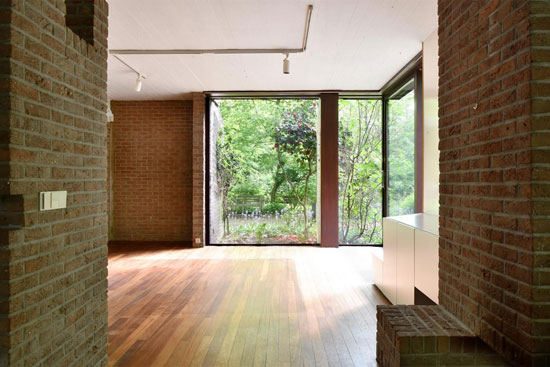 Other key details are the angled wood ceilings, wood floors, the built-in furnishings in white or black, the amazing retro bathroom suite and a vintage kitchen in white. But there's much to it that a bunch of well-preserved features.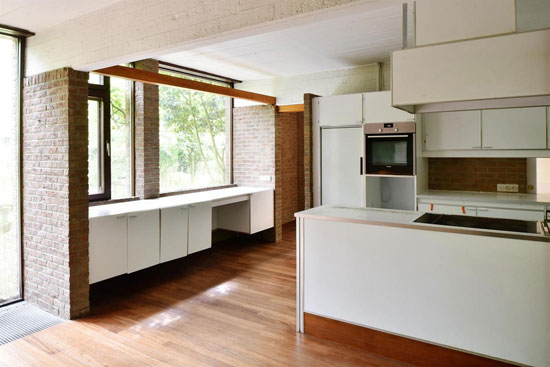 It's all about the use of space. As I said, the light and space are at the heart of this build, with the design working hard to maintain both. So varying levels to maintain the drama, a rather cool mezzanine with an office area, floating staircases, and 'ingeniously placed' mirrors, not to mention that 1970s essential of the conversation put to keep things social.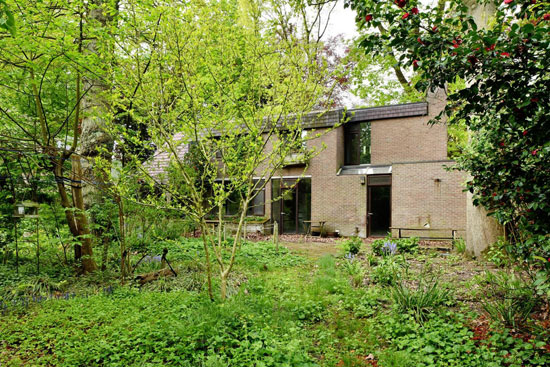 It might not be the most child-friendly space to live on the face of it, but the testimonial on the site by the children who did grow up here suggests quite the opposite. In a way, I can see that, with so many hidden corners and easy access to a sizeable garden.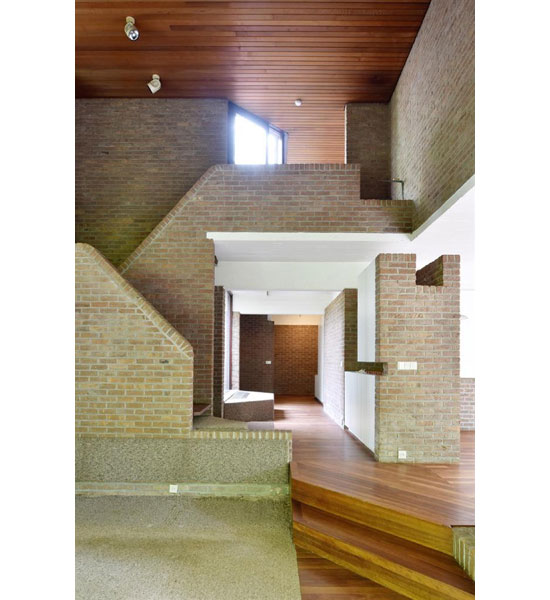 What I do know is that this is top-notch architecture with everything carefully considered and looking around, carefully preserved too. As I said right at the start, this is a dream for fans of 1970s modernism. The kind of untouched design that doesn't come around too often.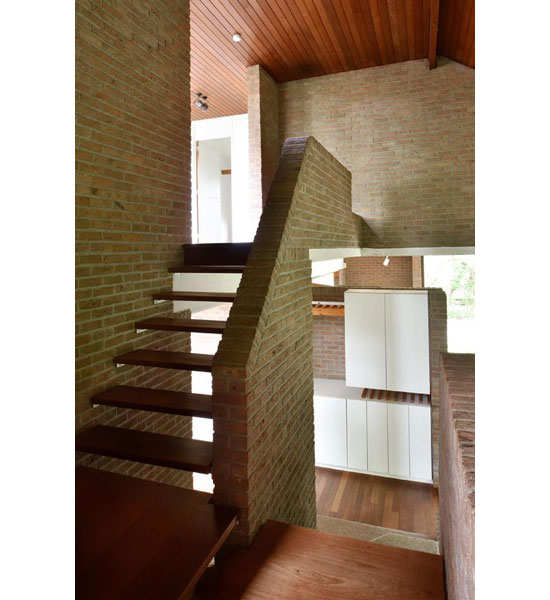 As for space, there is 345 sq. metres of that, sitting on a plot covering something like 1,811 sq. metres.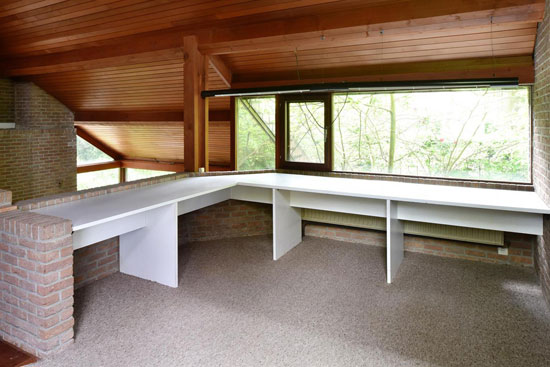 There are four bedrooms, two bathrooms and so much open reception space to work as you see fit. As I said, there is an office area too, which is ideal if you work from home.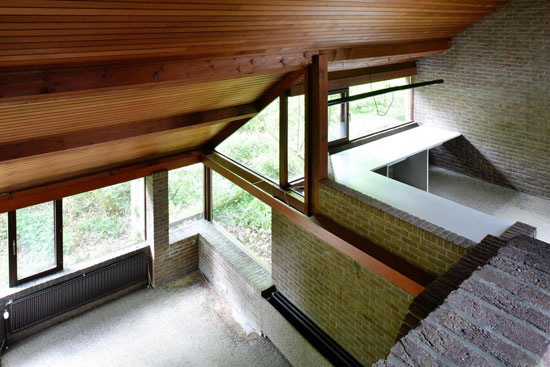 I hope someone preserves this one for future generations. If that person happens to be you, then you will need something like €529,000 to make it a reality.
Images and details courtesy of Immodome. For more details and to make an enquiry, please visit the website.
If you want more from that part of the world, do check out my Modernist Belgium round-up of popular properties.