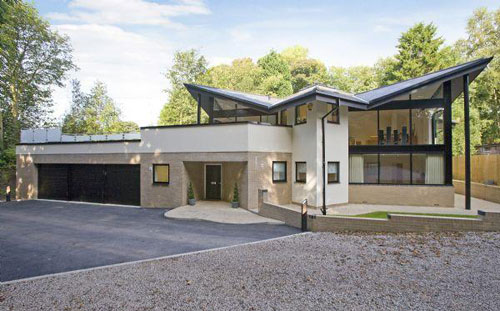 Cutting edge architecture in Wigan? Sort of, as this five-bedroomed contemporary property in Parbold, Lancashire is on the outside of that particular town.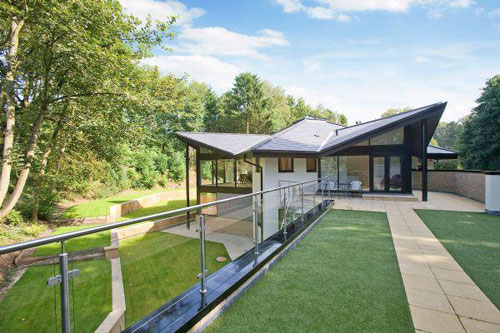 It's an impressive design, perhaps a little to 'flash' for some, but in a nice village location and more specifically, a private location in woodland, as well as some surrounding landscaped gardens. So no eyeballing of your designer pad.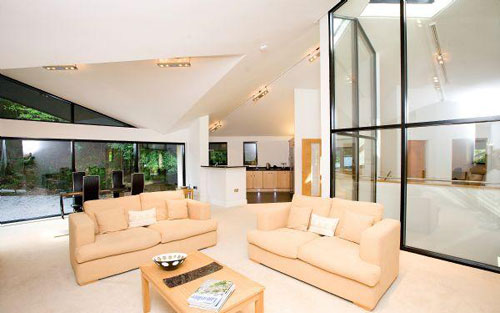 This architect-designed property has pretty much everything you require too. A distinctive look of course, but also the likes of a roof top garden with a hit tub and a mammoth three-car garage for example. Because if you buy this, you are the kind of person likely to have three cars.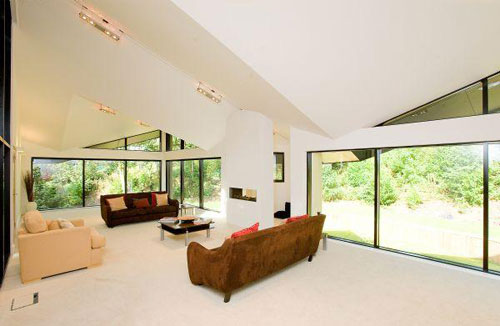 Get inside and you'll find five bedrooms (one with a dressing room), four bathrooms, four reception rooms, two cloakrooms, a laundry room and the kitchen. All of those finished to a high standard – the likes of an oak staircase, oak doors, underfloor heating, a glass atrium, luxury bathroom fittings and a top-end bespoke kitchen, to name just a few things.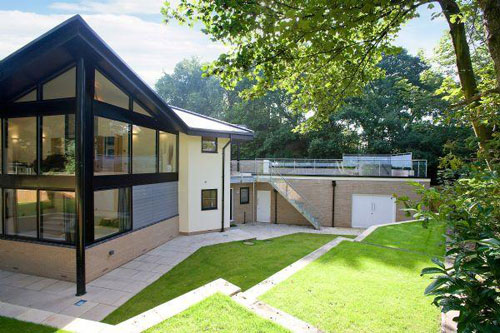 You can see more images and get the breakdown of each room on the agent's site. If you want it, offers of around £1,200,000 are requested.