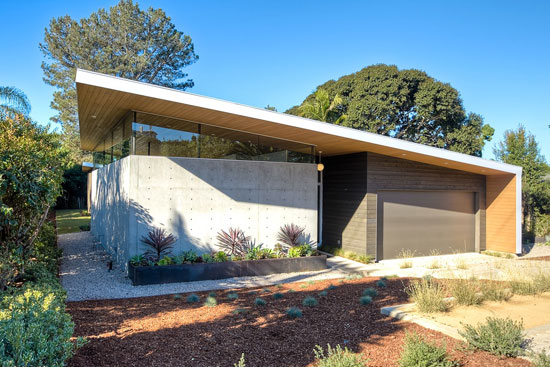 So when was this property built? You might be surprised to hear that the Aa House modernist property in Encinitas, California, USA dates from 2015.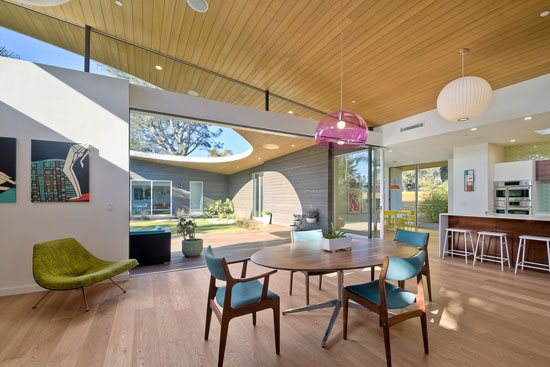 That's right, this is a new build, but looking every bit the survivor from the mid-20th century. I'm guessing that's intentional rather than accidental. Not that it matters when this place was built. What is important is the end product, which is certainly impressive.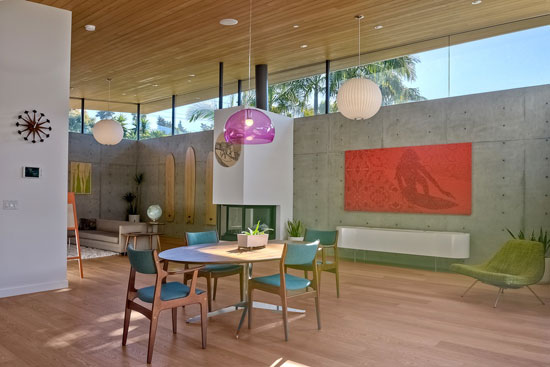 This is a single-level courtyard property, with the angular front facade contrasting with the curves of the rear.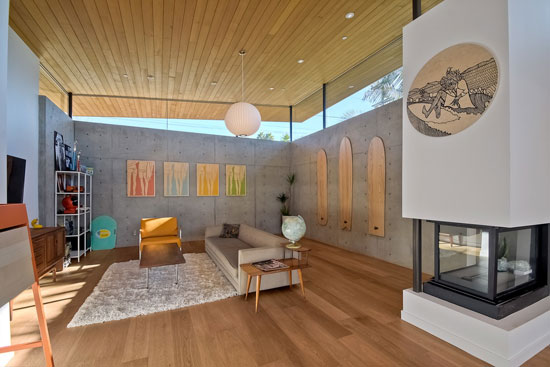 Once inside it's all about open plan living with a heavy dose of midcentury style, not to mention natural wood ceilings, oak floors, exposed concrete walls and floor to ceiling glass that brings the outdoors in.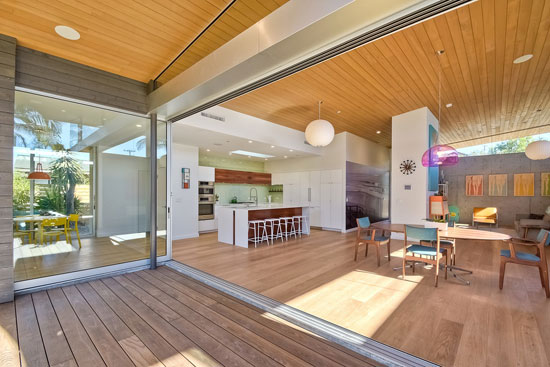 Ok, maybe the decor (which is unlikely to stay) does a good job of selling the place. But even without it this would still be a bold and desirable architectural statement.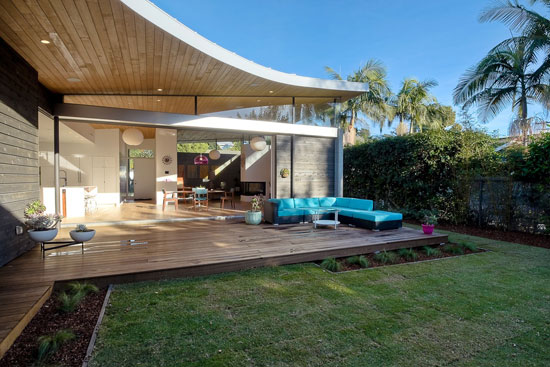 As for space, there's around 2,821 sq. ft. of that, including three bedrooms and three bathrooms, not to mention all that open reception space and a rather hip kitchen area.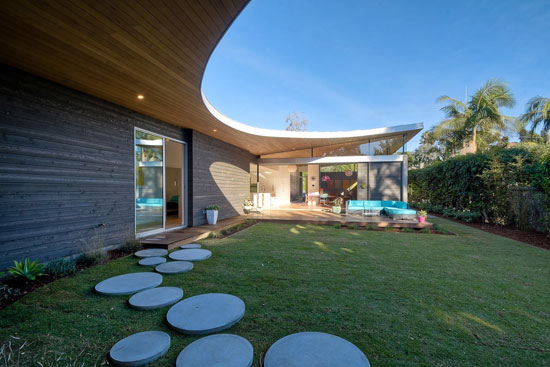 Fancy it? The house is on the market for $2,100,000, which works out at around £1.4 million.
Images details courtesy of Zillow. For more details and to make an enquiry, please visit their website.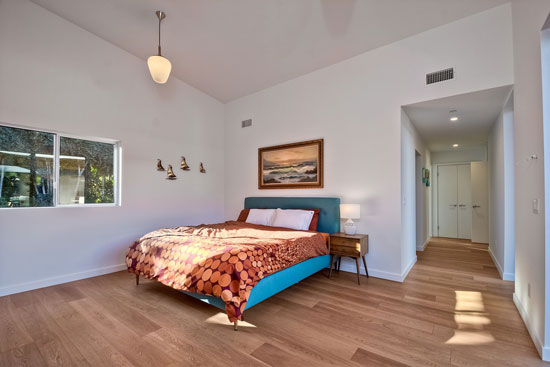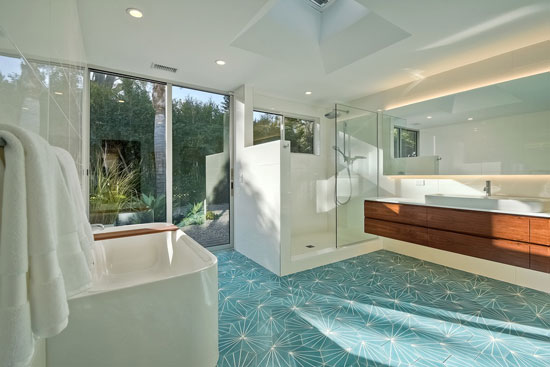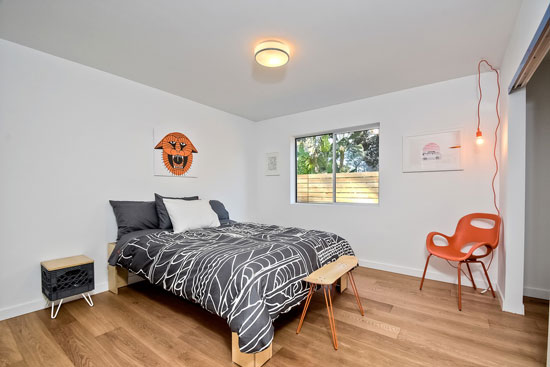 Property Location