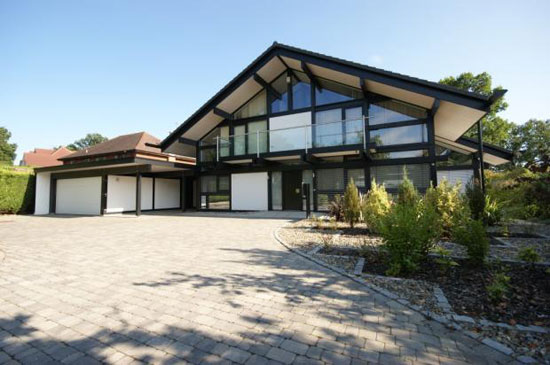 If you need some modern-day modernist architecture in your life, this five bedroom Huf Haus in Oxshott, Surrey could be just the thing if the bank balance is particularly healthy.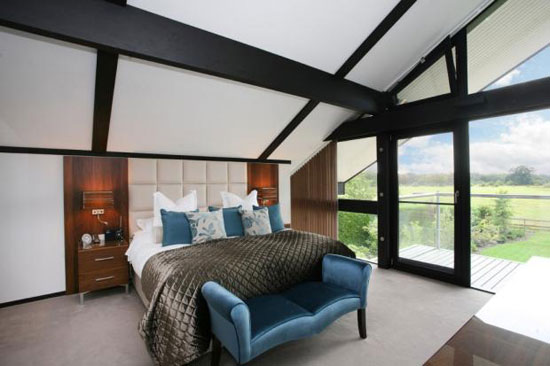 Apparently it's the 'only Huf Haus in Oxshott', which seems like a pretty niche claim. Like all the Huf Haus builds, it's a custom build, but with the same defining look/construction of wood and glass. This one covers just over 4,000 sq. ft. – and isn't short of gadgets and gizmos either.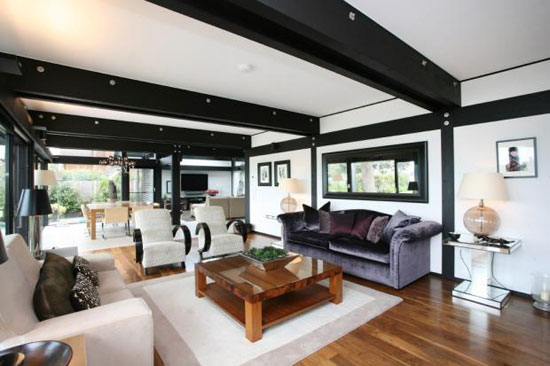 But let's start with the layout. The ground floor offers up the kitchen, living, dining and family areas, with a separate study and guest bedroom, which comes with an en-suite shower room.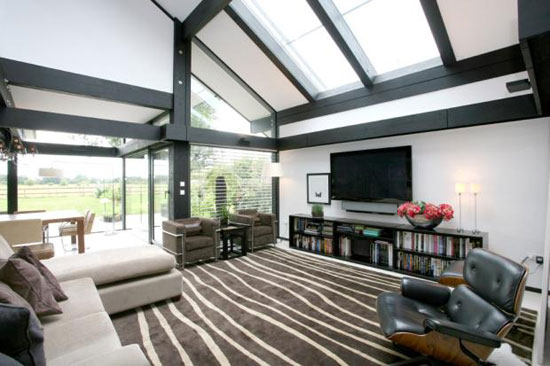 The first floor has the master bedroom with dressing room and and en-suite, along with access to a balcony overlooking the back garden. Three more bedrooms too, all with balconies and one with an en-suite shower room.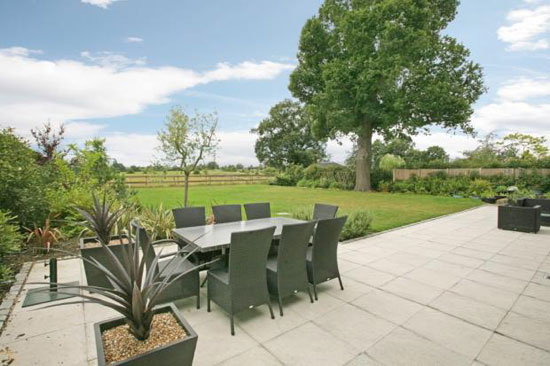 Nip outside and you'll find a detached double garage, a lengthy driveway, gardens and patio area. As for that tech, you'll find the likes of multi-room audio and video, iPod docking station, CCTV, underfloor heating, light-activated blinds, alarm system, wireless net…you get the idea.
Downside of course is the price. Good area, custom Huf Haus, it's never going to be cheap. Offers of around £1,975,000 is the exact price.