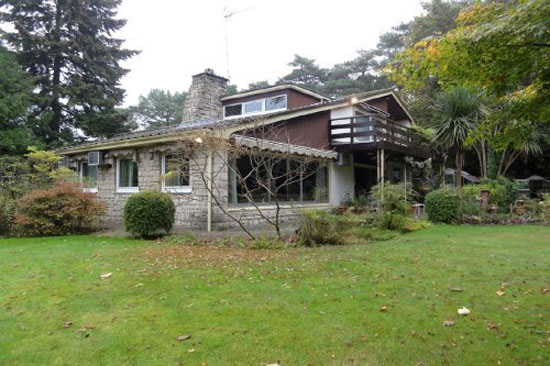 I think this is a 1960s build, but it could well be an early '70s property. The agent isn't specific about the history of this six bedroom house in Chilworth, Southampton, Hampshire. But the interior is pure 1970s excess.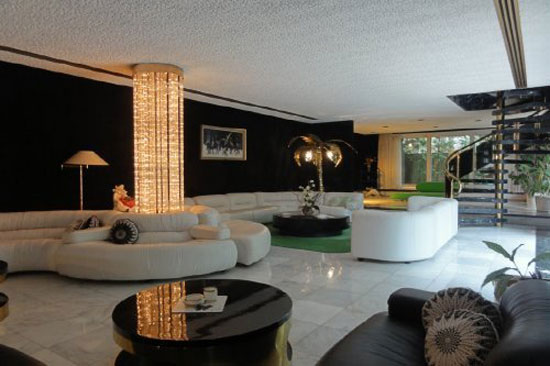 It's a bizarre mix, with the inside not quite what you would expect from the midcentury-inspired outside. Thing is, much of it will be touch to remove too – that staircase is almost central to the entire property, as is the light column in the open plan living area – and that bathroom would need gutting if it's not your thing. So with that in mind, we're talking a very niche market for that this place, especially when you take into account the price.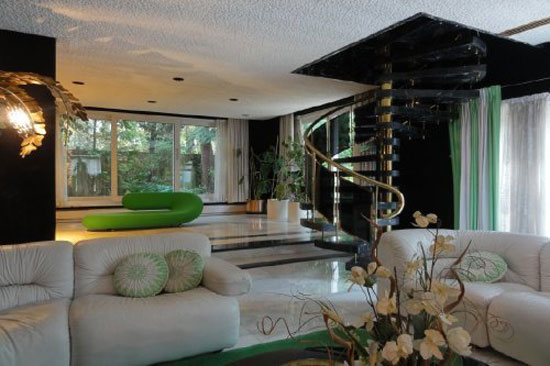 But you do get plenty of space for your money. A 'substantial storm porch' leads to a reception hallway and reception area / bar, the bat are concealed behind 'concertina' doors and with a mirrored finish. There's also a dining room, drawing room, an additional reception area, sitting room, inner hallway, study, ground floor cloakroom, family room, kitchen / dining room, inner lobby and utility – all of that on the lower floor.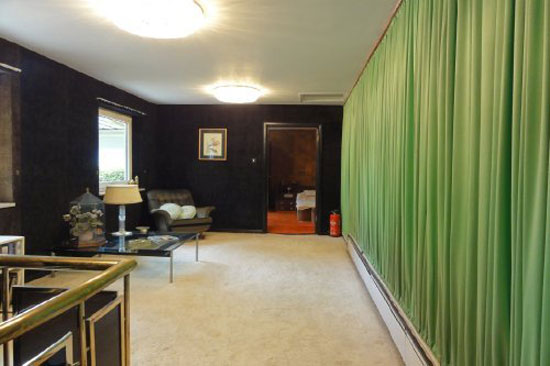 Head upstairs and you'll find the master bedroom with en-suite bathroom, five more bedrooms, three more en-suite bathrooms plus a landing / lounge / library area. Outside, there's a large drive, plenty of gardens, an attached garage, a garden room, a heated swimming pool and a sauna with separate shower. Someone once lived the life, that's for sure.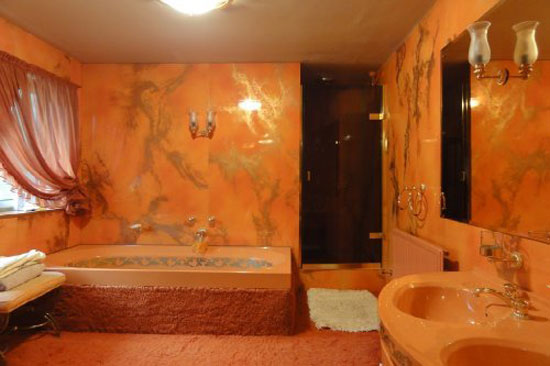 Now you can too – although you'll need to find around £900,000 to do so.