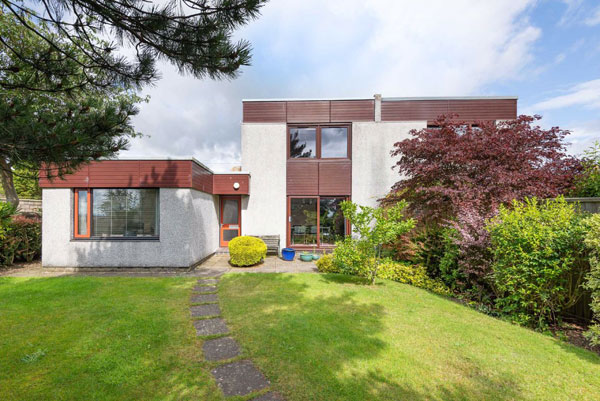 I have featured a few interesting houses in the area, but this 1960s modern house in Broughty Ferry, near Dundee, Scotland is the cheapest so far.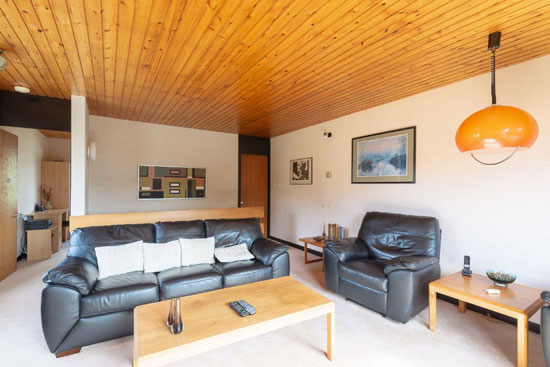 Thanks to Gill for pointing this one out, which I am pitching as a 1960s house, but that's purely guy feeling. I don't have any background on the property, but it looks like it was but in the mid-to-late 1960s. Maybe early 1970s, but you get the idea.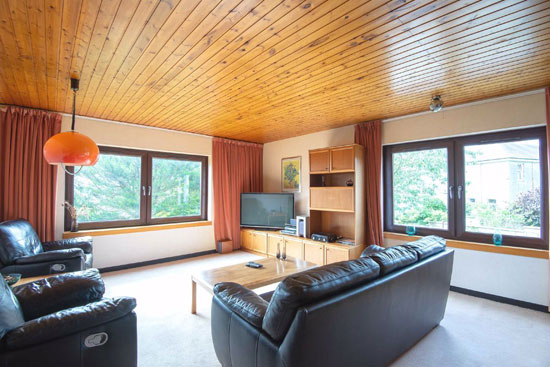 That's down to the fixtures and fittings, which tend to give the game away, especially when the house hasn't changed much over the intervening years. That is the case with the semi-detached house here.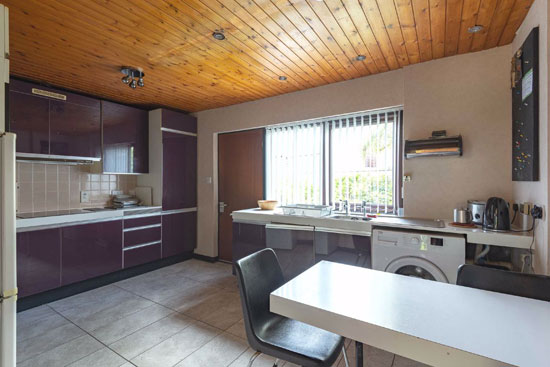 Yes, it might well need an update here and there, but I like the distinctive design of this one, from the modern design with those touches of orange and the interior details within.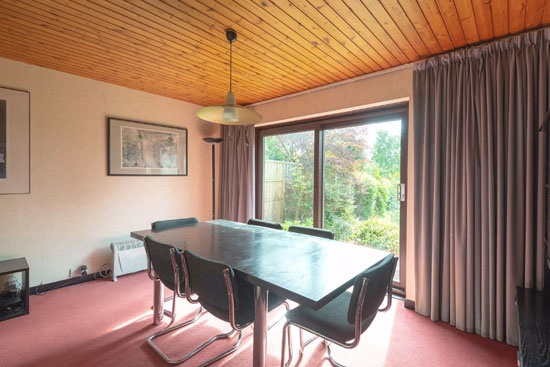 Love them or hate them, the wooden ceilings are a selling point, as is the fairly open-plan space inside. The kitchen units and some fitted units might well be original too, the bathroom as well. Although I'm not sure that will survive the cut. Some nice light fittings still in use, not least in the living room.
As I said, not perfect and in places looking in need of a freshen up. But I think the potential to create something interesting is here. That might just be a case of some new furnishings, a decor update and a new bathroom.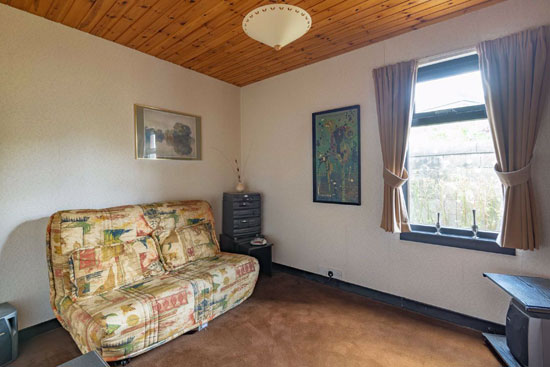 As for space, that's made up of an upper lounge (with some coastal views in the distance from the window), a dining room with patio door, a kitchen/breakfast room, the bathroom and four bedrooms. Interesting to note that this one has underfloor heating too, which isn't something you would expect.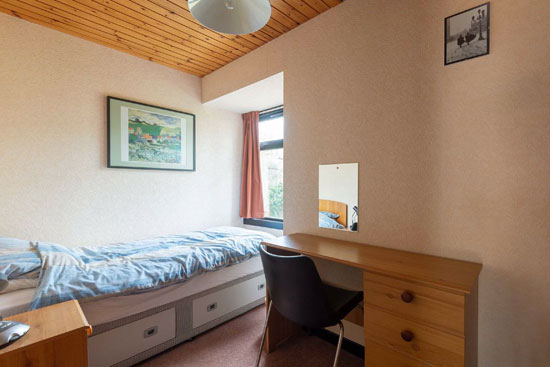 Outside, the property is accessed via a shared driveway and gardens which leads to a private parking area, pathways and front/back gardens. You also get a detached garage as well. The south-facing private front garden features a lawn, a patio, mature trees and shrubs while the side and rear gardens feature mature trees, shrubs and some formal lawn.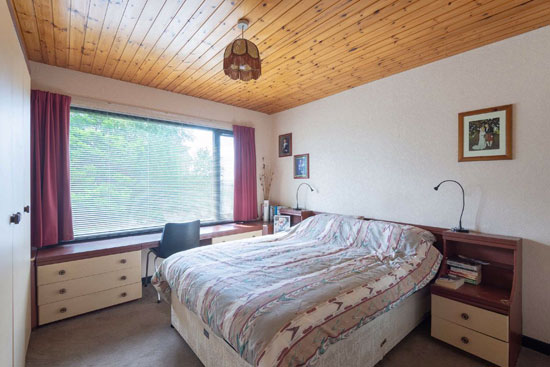 A fixed price for this one of £210,000.
Images and details courtesy of Thorntons. For more details and to make an enquiry, please visit the website.