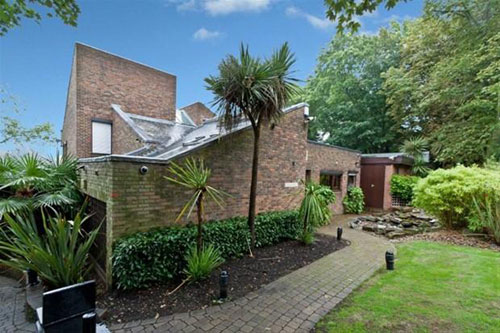 Thanks to @LittleOwlSki on Twitter for spotting – and sending us – this 1980s Gerd Kaufman-designed detached property in Mill Hill, London.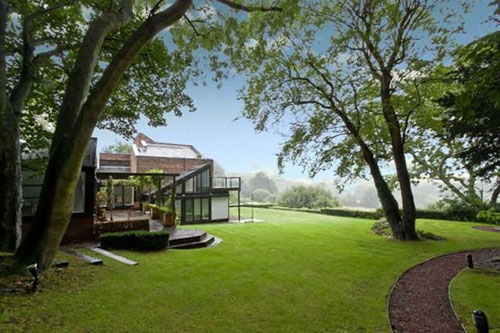 Details are scarce, so once again, the pictures will have to do the talking . But we do know that the house was designed in 1982, something very evident from the modernist exterior. But the interior is a very different beast, upgraded significantly over those 30 or so years and very much the cutting edge contemporary property.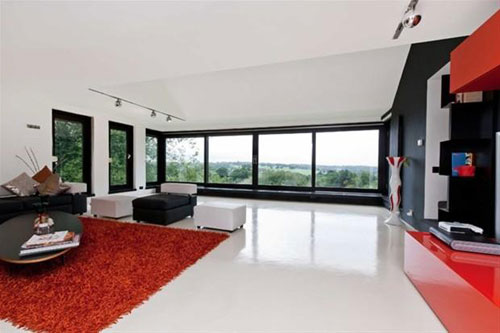 It sits in around two thirds of an acre, with the house itself covering around 5,005 sq. ft and with views over Totteridge Valley, Privacy too, with the house set behind remote-controlled gates, should you want to keep your house away from nosey architecture obsessives like us.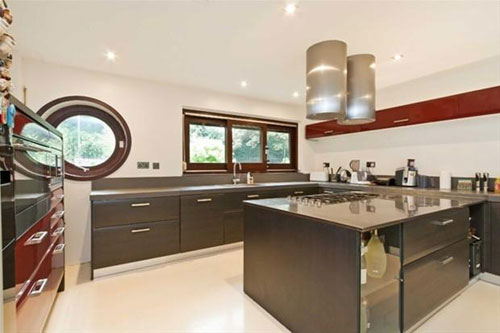 As for the space inside, all cutting edge as we mentioned, as well as open plan, with plenty of windows keeping everything bright. Accommodation includes four bedrooms, four bathrooms, a galleried office, a conservatory, kitchen/breakfast room, utility room, a 10m indoor swimming pool with jacuzzi, along with a terrace and a balcony.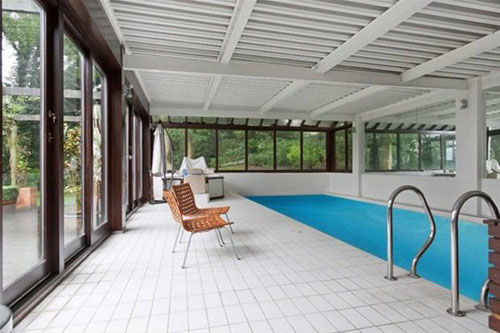 This sort of luxury costs though, specifically coming in around £2,350,000.
Find out more at the Rightmove website
There are more images, including more exterior shots, here.