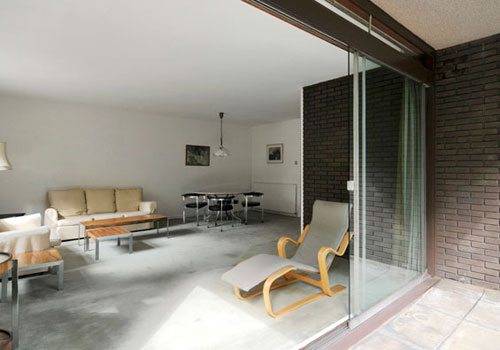 As the TV show says, it's all about 'location location location' when it comes to housing. That location is certainly the key factor in the pricing of this apartment in the 1960s Plane Tree House, Duchess of Bedfords Walk, Kensington, London W8.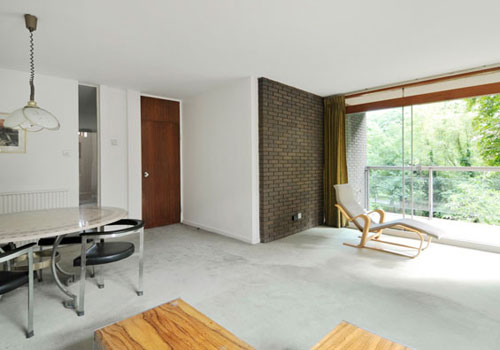 The building is pure 1960s, an award-winning block of 22 flats designed by Michael Lyell Associates 'back in the day' and the kind of place you can imagine a secret agent or society hipster hanging out in almost 50 years ago. You also get a resident porter to keep an eye on things.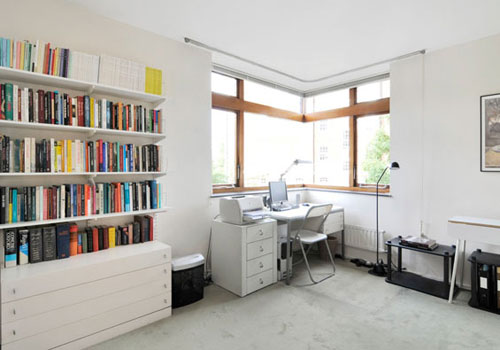 One of the plus points of this third floor apartment is its largely untouched state – the windows, the exposed brick walls, the doors – all look original to the apartment. Some of those furnishings look faithful to the era too and certainly not cheap.
For your money, you get an entrance leading to the cloakroom, along with two bedrooms, a reception room with access to the balcony, the bathroom and the kitchen. You also get you own garage parking space and a storage area. It also has a 'favourable corner position within the building, giving it views from all rooms'.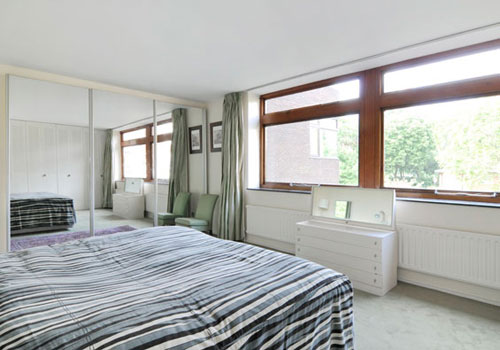 We hinted at the location earlier, which is at the junction of Duchess of Bedfords Walk and Phillimore Gardens, with pedestrian access to the open spaces of Holland Park. The shops, restaurants and transport facilities of Kensington High Street, Holland Park Avenue and Kensington Church Street are all within easy reach.
That's what you are paying for. Despite it needing a bit of sprucing up, the agent is still asking for offers above £1,900,000.
Find out more at the Modern House website