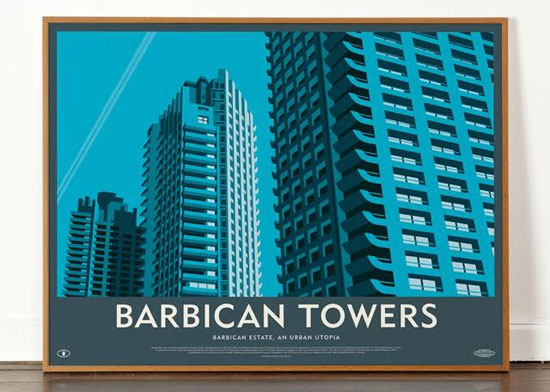 The company is perhaps best known for its Lost Destination series of architectural prints. But Manchester-based design studio Dorothy has now turned its attention to something very much alive and kicking, The Barbican Estate.
If you loved the 'look' of those previous prints, you will doubtless love these too, with The Barbican Estate range also adopting a similar 'retro travel poster' style.
Take your pick from the famous Towers, Terraces and the Arts Centre from the iconic brutalist structure, all of which have been commissioned by the Barbican and exclusively for sale in its shop and online. £35 is the price if you want one in your home or office.
Find out more at the Barbican website
You can also check out some of the properties we have featured in the Barbican here.