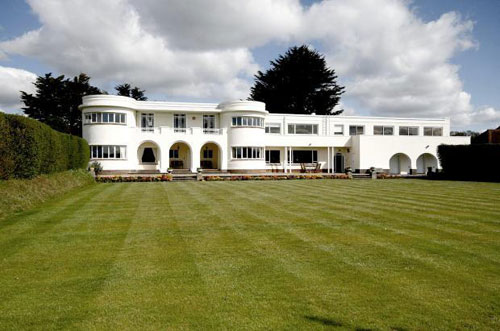 We've been looking round for something interesting in case your Euromillions numbers come up tonight. This five-bedroomed 1930s art deco house in Barton on Sea, Hampshire should take out a chunk of your winnings.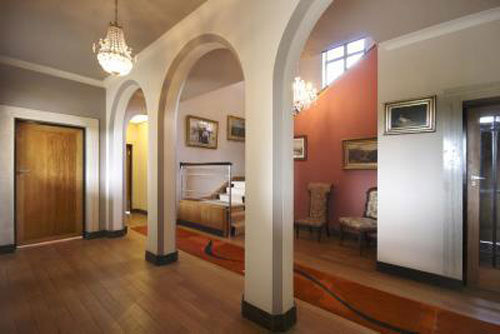 It's actually two houses rather than one. According to the agent, the original part of the house was built in the 1930s by 'an Italian marble importer' with marble skirting and architraves. The house was bought by the present owners in the 1960s when it picked up an extension, adding more space and more features. What features? Read on…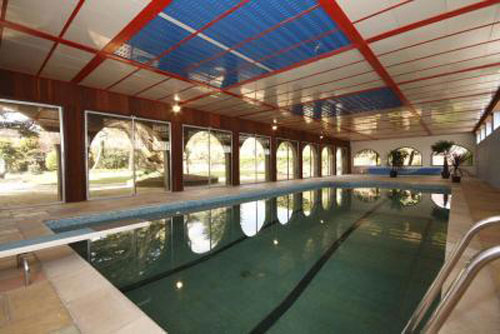 Situated on the coast overlooking Barton Golf Club with sea views over Christchurch bay towards the Isle of Wight and Needles, the house is something of a monster, with five bedrooms, four bathrooms and two acres of land to play with. Oh yes, it's got an indoor pool too, as well as showers, gym room and sauna, not to mention extensive garaging. You can see why it was extended.
It's got 'real' rooms too, with an entrance hall, drawing room, study, dining room, cloakroom, kitchen/breakfast room, sun room and balcony joining all those bedrooms and bathrooms. Did we mention it has stables too? Well it does, just in case you have money spare for a few horses too.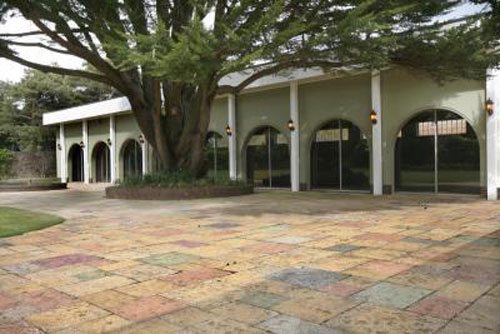 On the downside, all those extending and improving has taken out a lot of the character of the original era, but the original frame is intact, should you wish to put it back in. But with an asking price of £2,000,000, we're guessing there isn't going to be much change for home improvements.