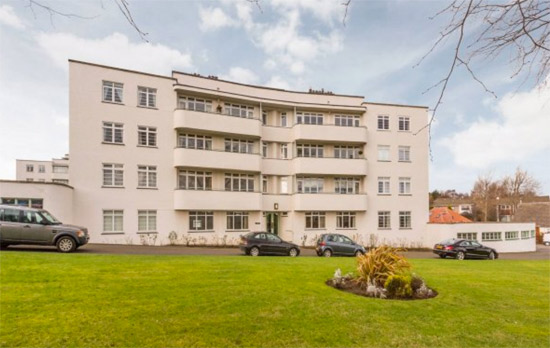 It needs some work, but this three-bedroom apartment in the Ravelston Garden art deco building in Ravelston, Edinburgh should be worth the effort.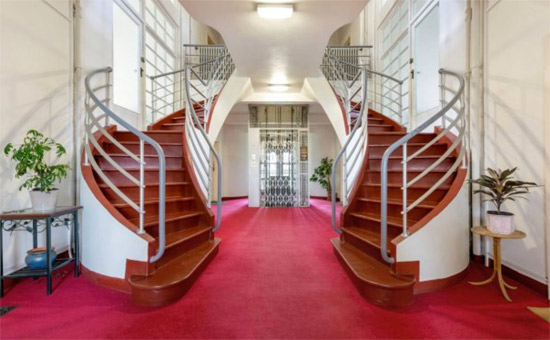 Ravelston Garden is made up of three blocks, all designed by Andrew Neil and Robert Hurd and built around 1935-36, with an A listing from Historic Scotland for its 'national or international importance'. In short, you will be living in an art deco / modernist icon.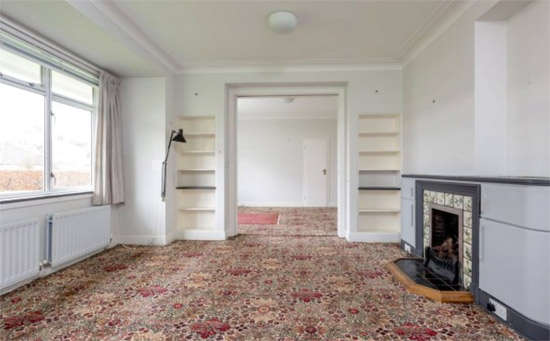 The communal space is wonderful, with its sweeping central staircase and traditional gated lift. Sadly, as it stands, the apartment doesn't quite match up to it.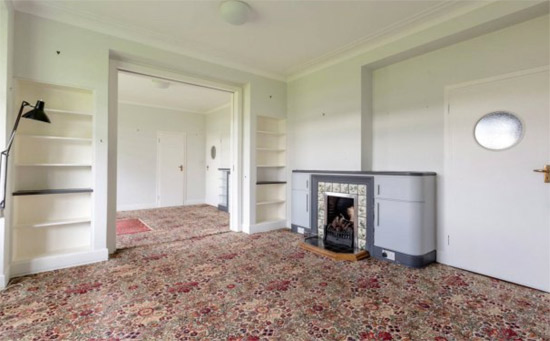 But don't despair as this is a dream project for someone who loves the era.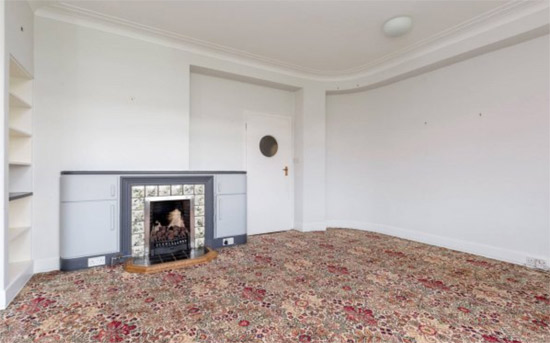 A wonderful project for many reasons, not least because this three-bedroom ground floor apartment looks largely untouched. Well, of course it has been touched by the decades, not least the 1970s and 1980s. But looking at the photos, you get the idea that this is a matter of ripping out the subsequent decades and taking it back to basics.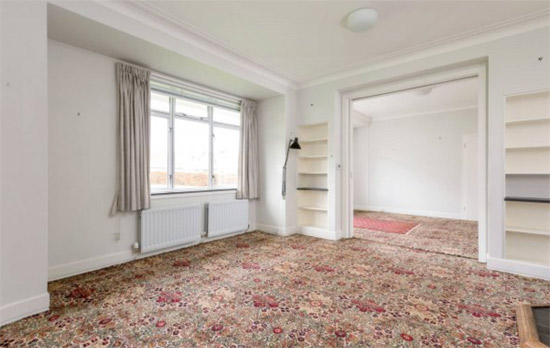 Has it got any original features? Well yes according to the agent. The internal doors look original, but beyond that it might be a case of digging and seeing what you find when you do a viewing. I suspect photos don't really tell the full story here and a viewing is essential.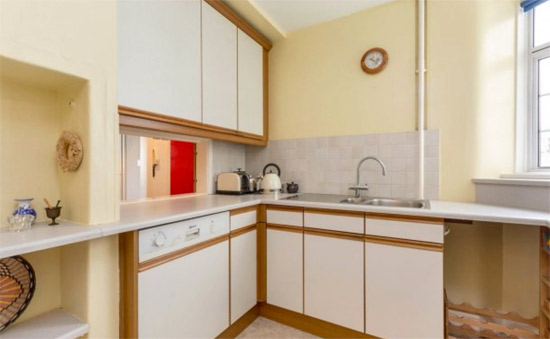 Some work has been done, with the apartment double glazed and with gas central heating and a new shower room installed. But beyond that, it's down to you.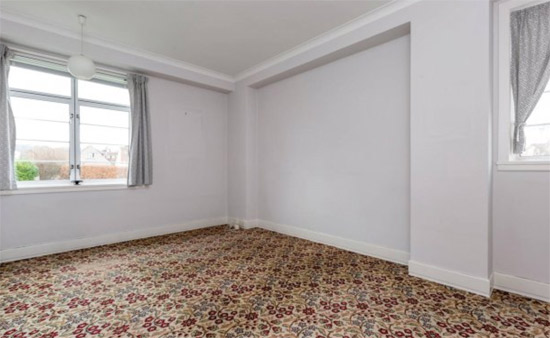 What is on its side is space. There are two reception rooms, three bedrooms, a kitchen area, the shower room and two WCs. You also get access to a large roof terrace and the communal gardens, as well as the services of a caretaker and secure door entry. You also get plenty of parking and your own garage.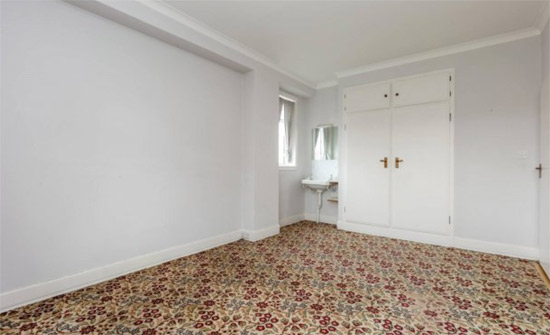 It looks like the kind of project I would personally love to take on. If it appeals to you too, the apartment is up for offers over £350,000.
Images and details courtesy of Lindsays. For more details and to make an enquiry, please visit their website.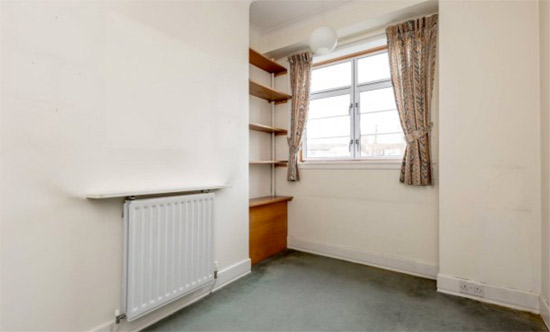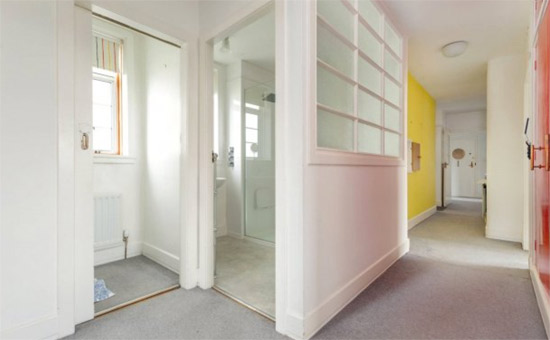 Property Location