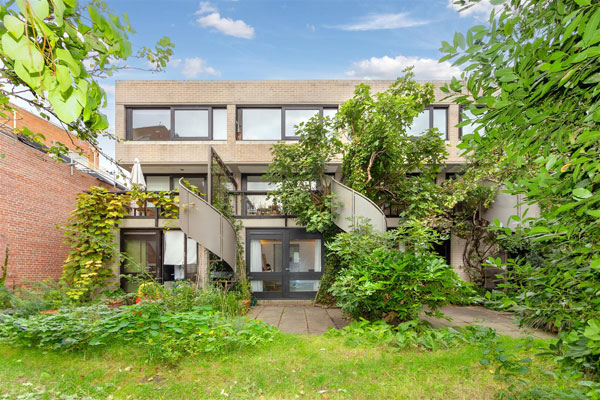 A rare opportunity to buy a 1960s Neave Brown modern townhouse in London N19. Grade II-listed, as you might expect.
The Winscombe Street development is a group of five terraced houses in the Camden area of London, designed by Neave Brown for himself and a collective of four other families.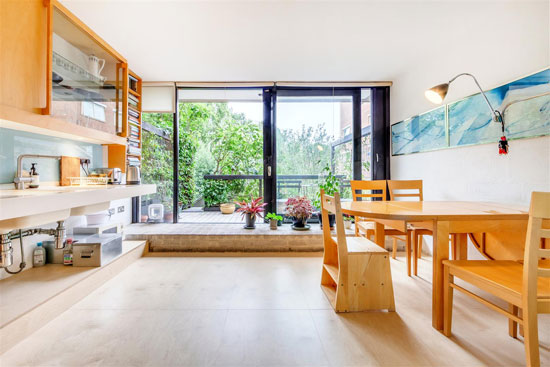 It's amazing to think that these houses, dating back to 1964, will soon be celebrating their 60th birthday. This is still quite futuristic compared to most modern-day developments, although there is a hint of familiarity to them as well.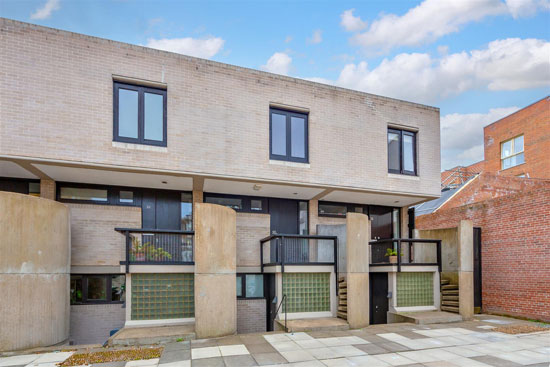 That's because the design was something of a forerunner to what came later. Neave Brown's design for the Pentad Housing Society was essentially a prototype for Brown's much-loved and much talked-about Alexandra Road estate, which is also now a listed development.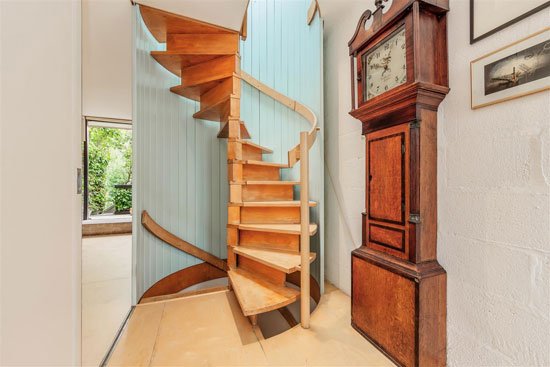 But for me, the house designs within the Winscombe Street development have the edge. And this one in particular really does catch the eye. Not just the modern/brutal structure itself, which you will either love to hate. This is about the clever use of space within.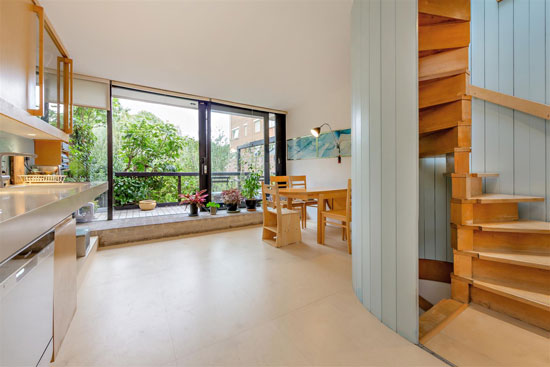 The five houses, each offering something like 1,150 sq. ft. of internal space were built to the Parker-Morris standards first introduced in 1961 and with the idea of creating a traditional terraced house in a modern form. They all followed a similar brief too.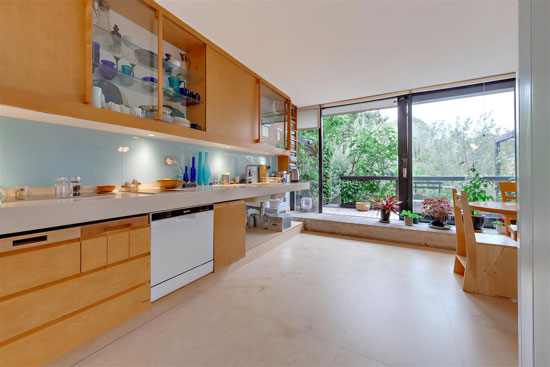 That was to create 'self-contained and independently accessible children's accommodation' on the lower ground floor, an indoor/outdoor space for the first-floor dining area and garden terrace, and a living room at the top of the house to maximise light and views.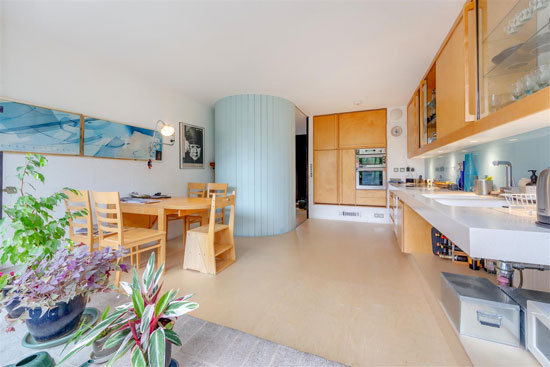 There was also one other thing that's very much of the era. Communal gardens. Those were actually extended shortly after the houses were completed with the acquisition of a neighbouring tennis court. It's a huge selling point today.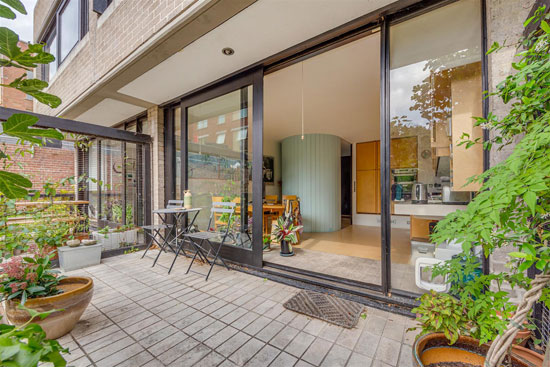 As you can see, the house (in terms of the interior) has been updated since, but is still very much in keeping with the architect's ethos. The fittings might be different, but this is still the concept that Neave Brown had in mind.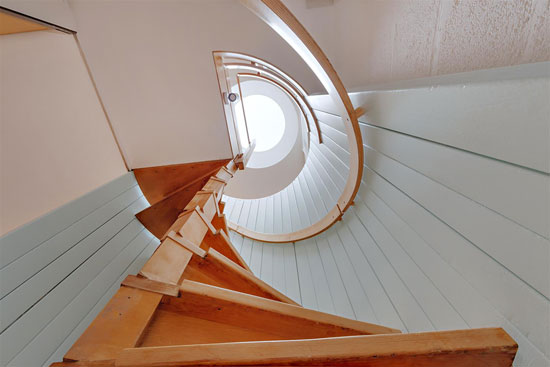 As I said earlier, almost 60 years old but this is still a very much a contemporary living space. The wood and concrete of course, but also the open-plan living, that amazing spiral staircase, the large windows maximising the natural light, and the clean finishes throughout. A 1960s concept that has aged very gracefully. And that's not always the case.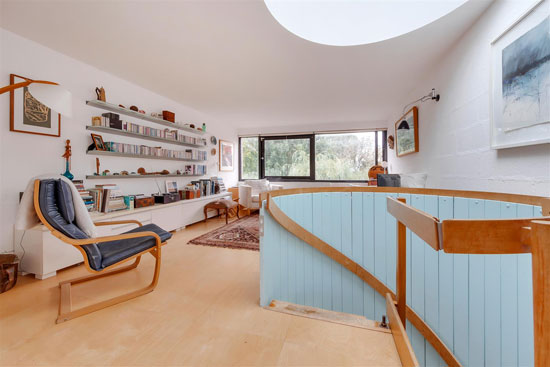 Three floors of living space, with the spiral staircase working its way through the floors. Space-saving and not for everyone for practical reasons. But I always love a spiral staircase. Especially one as good-looking as this.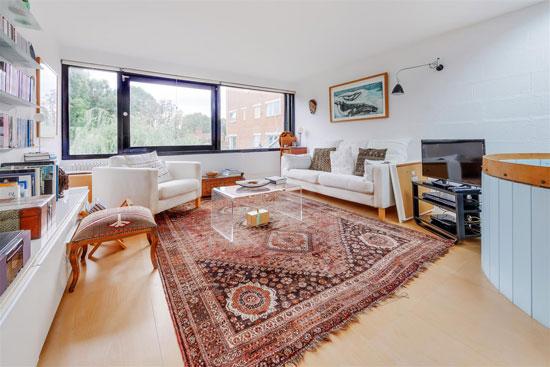 The top floor offers up a bright reception room plus plenty of built-in storage, as well as the first of the bedrooms. The entrance level has a bathroom but is dominated by a large kitchen/dining room that provides direct access to a rear south facing terrace and access to the garden beyond.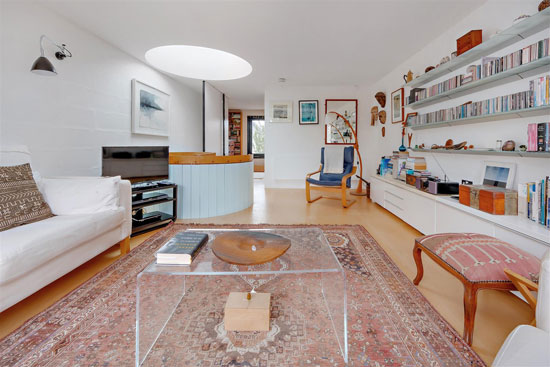 I love the 'kitchen that doesn't look like a kitchen' area here. Yes, of course it is one. But it's the way it sits in the background as it works its way around the side in a stylishly understated way.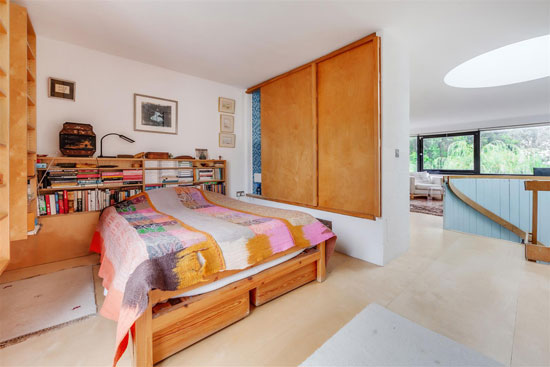 There are two further bedrooms and shower room at the lower level. The large, communal garden is described (quite rightly) as 'a delight' and is perfect for socialising with friends or your neighbours. You also get some reserved parking too.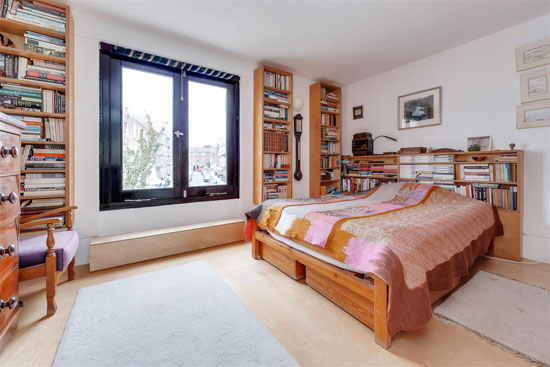 That's pretty much it. An architectural style that divides opinion, but I love it. It doesn't come cheap though, with an asking price of £1,495,000.
Images and details courtesy of Day Morris. For more details and to make an enquiry, please visit the website.