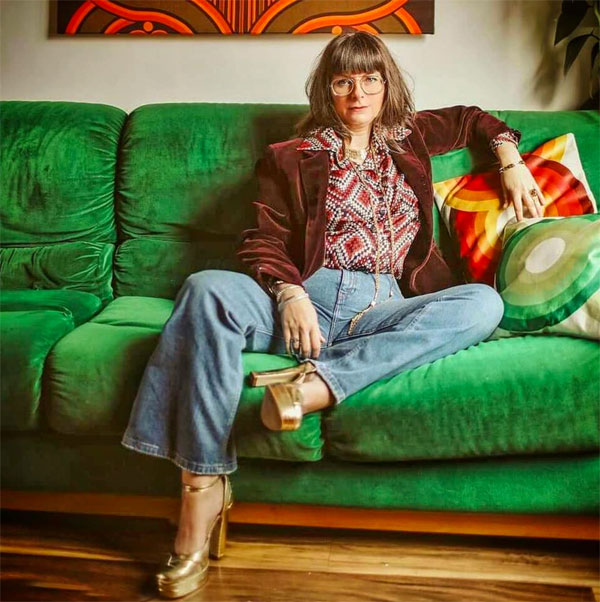 Fancy a trip back in time? You don't need s time machine; you need a look around Estelle Bilson's 1970s house in Manchester. Oh, there's also a book now too.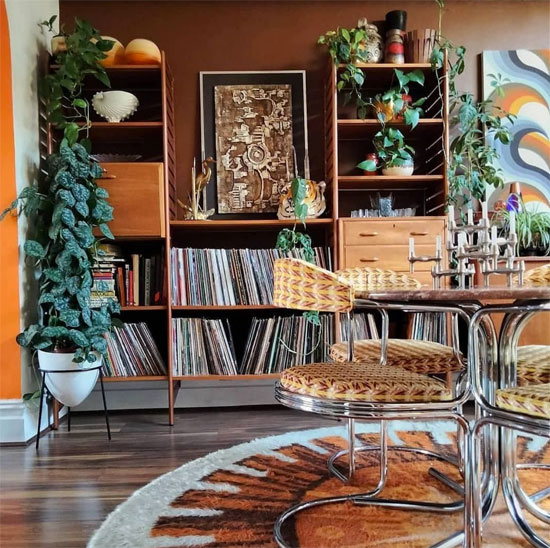 You may know Estelle from the BBC's wonderful daytime TV show, The Bidding Room. Or you may have encountered Estelle and her home on social media. If you haven't, you are in for a treat.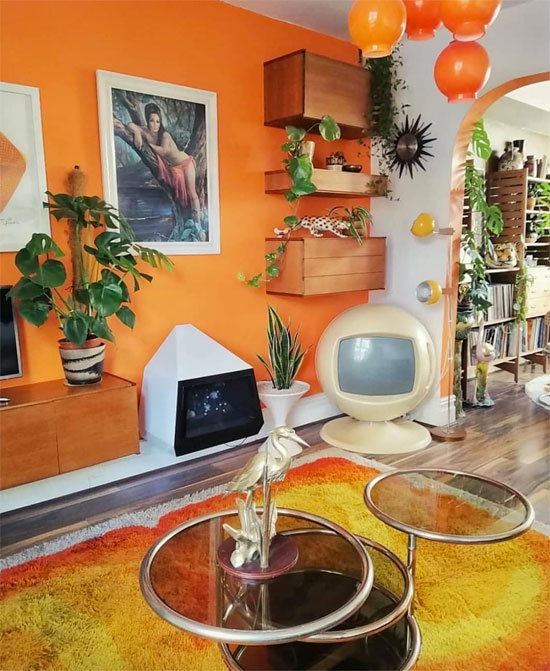 This isn't the boldest house to have featured here architecturally. But it's a lesson on what you can do with a house, regardless of its past. Forget about the magazines and makeover shows, we can all create an exciting interior and a space that gets talked about if we simply use our imagination and follow our own path.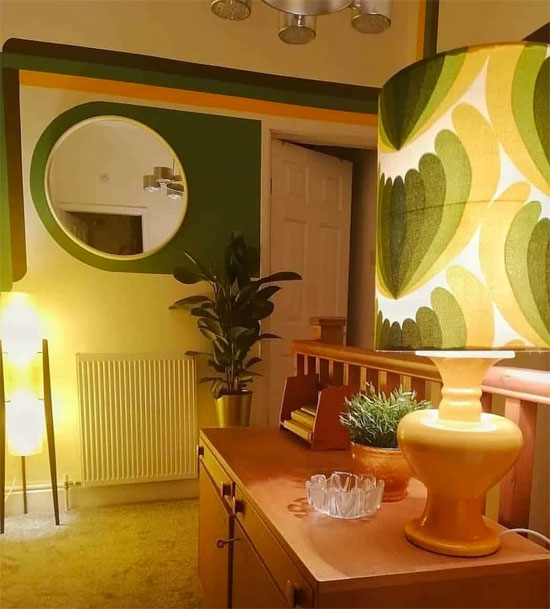 That's exactly what Estelle has done with her Manchester home, which she never actually purchased.
'I didn't actually buy the house', she said.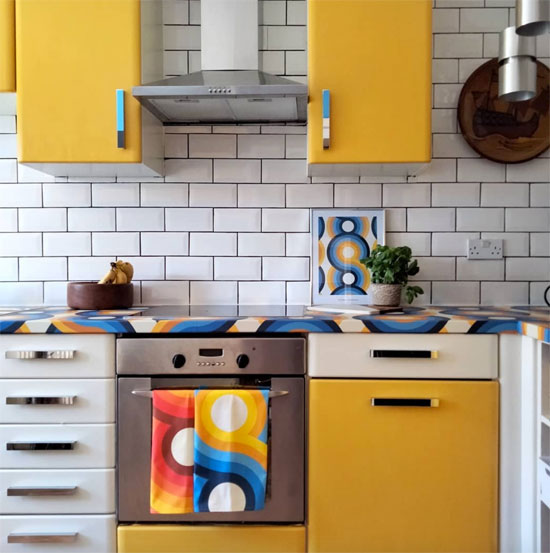 'Steve, my partner already owned it and I kinda moved in. However, I did love the house at first sight. It has a lovely warm feeling to it and it is in a lovely neighbourhood. We overlook a park and it feels very village-like for Manchester.'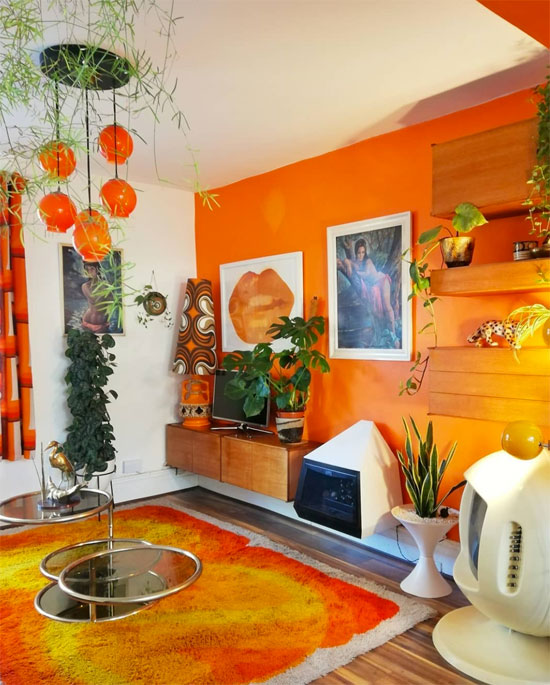 'The house used to be a corner shop and so many people stop to talk to you about their memories of buying sweets or lollies before going to the park.'
As you can imagine from a shop conversion, original features were in short supply.
'Unfortunately, a lot of original features were ripped out when it was converted from a shop to a house in the 80s, so it was a pretty blank canvas from that respect.'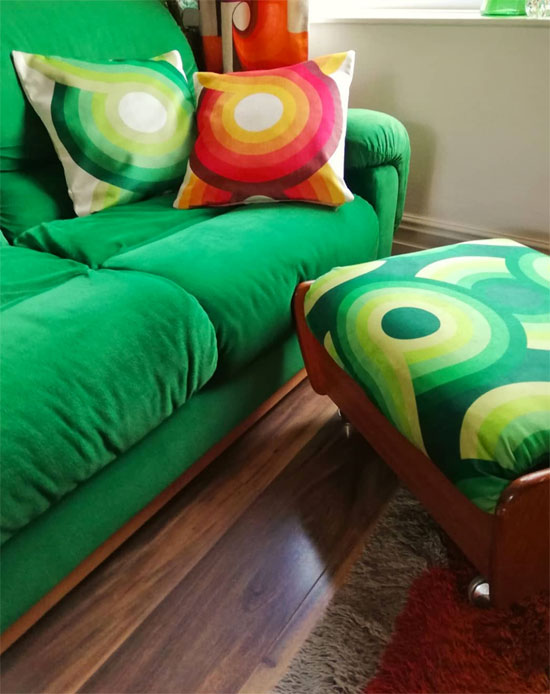 A blank canvas isn't necessarily a bad thing. Yes, if you have original details, it's nice to keep them in place. But so few 'old' places have them in the 21st century. With that in mind, you can put them back in, as there are so many replica pieces around. Or do as Estelle did and create something completely new. Well, 'new' is probably the wrong word.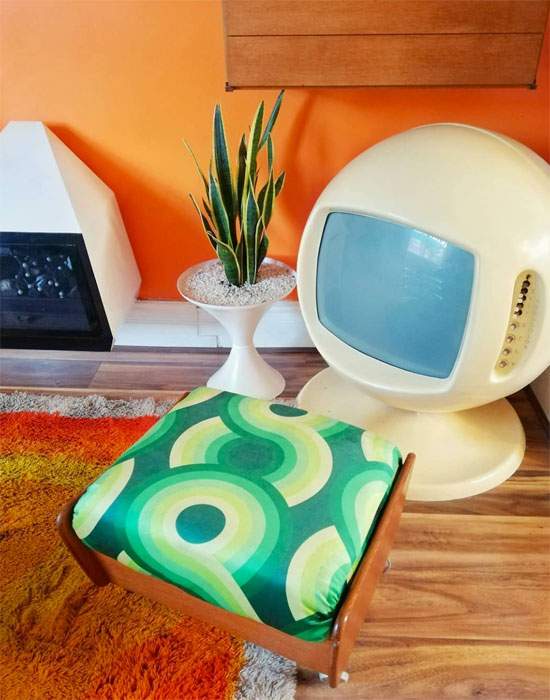 Some structural work was carried out, making the dining room smaller, the kitchen a little bigger, new windows, plastering and landscaping outside. But beyond that, this house is all about decor and interior design. I know. That is stating the obvious somewhat.
It's a house that makes you smile. I see so many houses that go for a plain, rather minimalist finish and that's absolutely fine. Some people prefer their living space to be understated and after a hectic day, that might be the calming influence you need.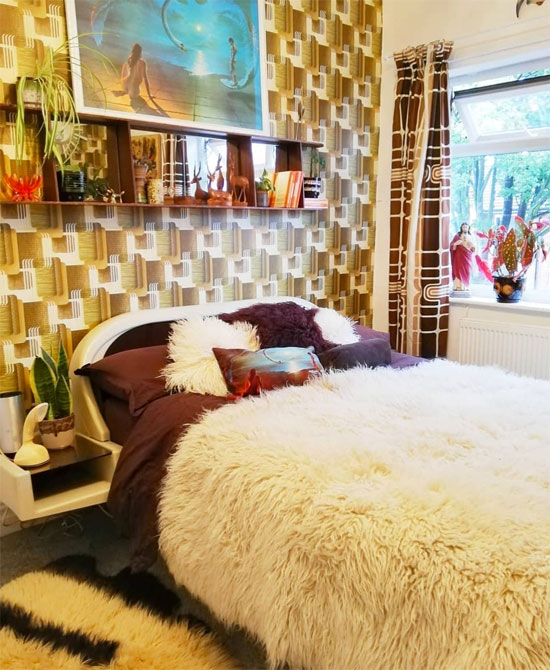 But this isn't understated. This is a house that celebrates colour and celebrates the design of the 1970s. A decade that was once laughed at for its excess, but has gradually been re-evaluated and rehabilitated as the years have passed. The 1970s might not have been subtle in terms of interior design, but it was a lot more fun than much of what has followed since.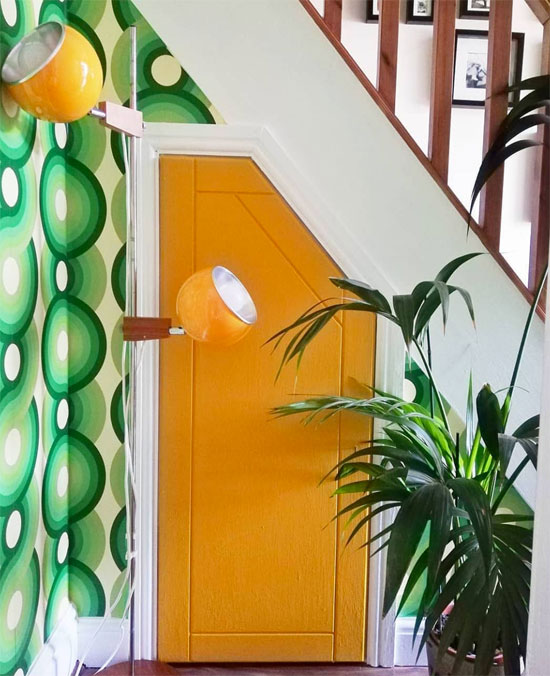 If (like me) you have a soft spot for the 1970s, Estelle's house is an absolute treat. This isn't a time capsule of the era. It's more of a tribute to the era.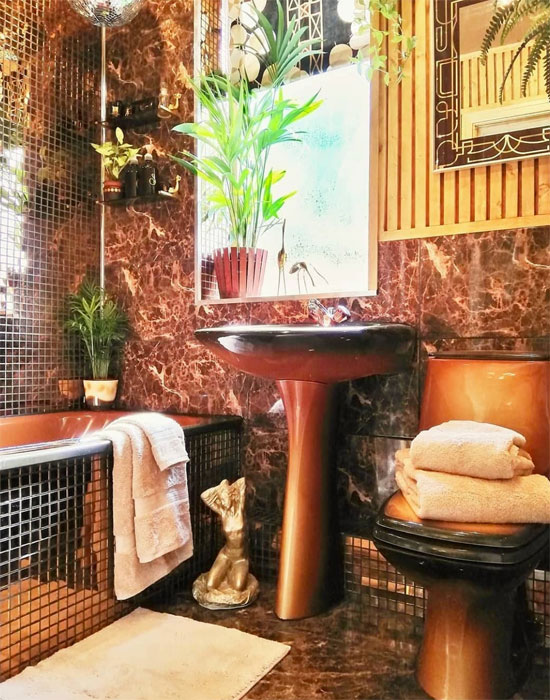 Everywhere you look there's a statement or an icon of the era. From the round Keracolor TV and the disco balls that adorn the bathroom to the bold orange curtains, shaggy rugs, plants aplenty, those amazing kitchen tops and tea towels (she sells those you know) and all those amazing furnishings. Some wonderful 1970s art on the walls too. A Tretchikoff on the wall, naturally.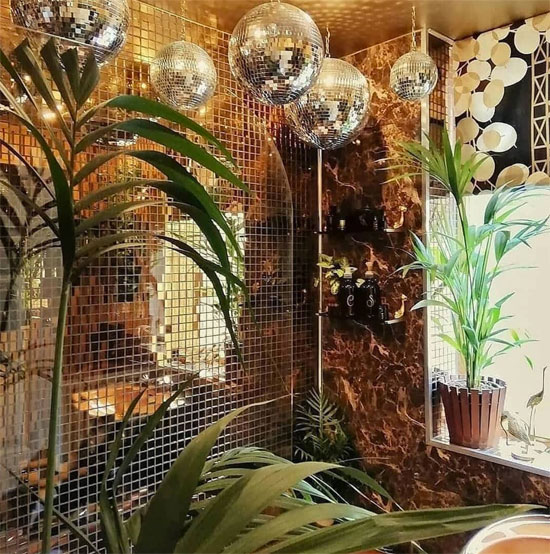 Of course, the light fittings are exactly as you would imagine and the wallpaper as bold as anything you would find in the original Conran's House Book. This is a modern-day living space, but it wears its retro inspiration on its sleeve.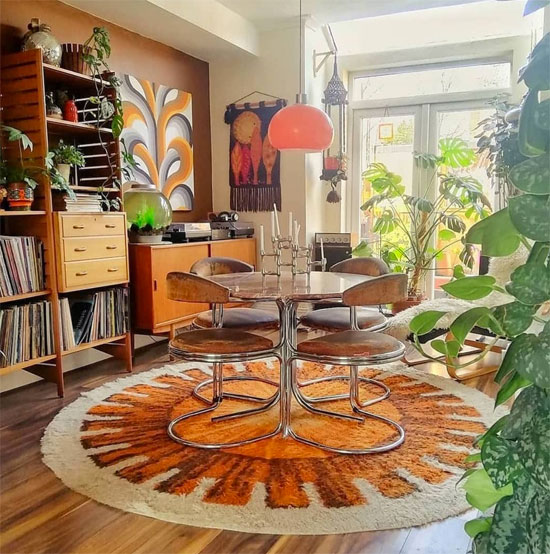 Every room has been carefully thought out, right down to the Biba-esque disco bathroom and the colourful kitchen. That's right, functional spaces don't have to be dull spaces. Even the outside space packs a bit of colour.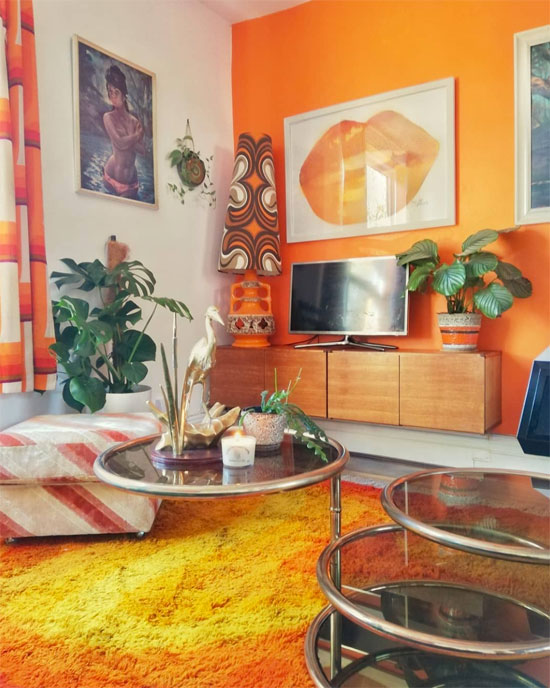 Indeed, as Estelle points out, this is still a 'homely' house rather than some kind of museum of the decade and a house that 'really make me happy'. Which is pretty much the point.
With that in mind, it's a house that is unlikely to appear on the market anytime soon.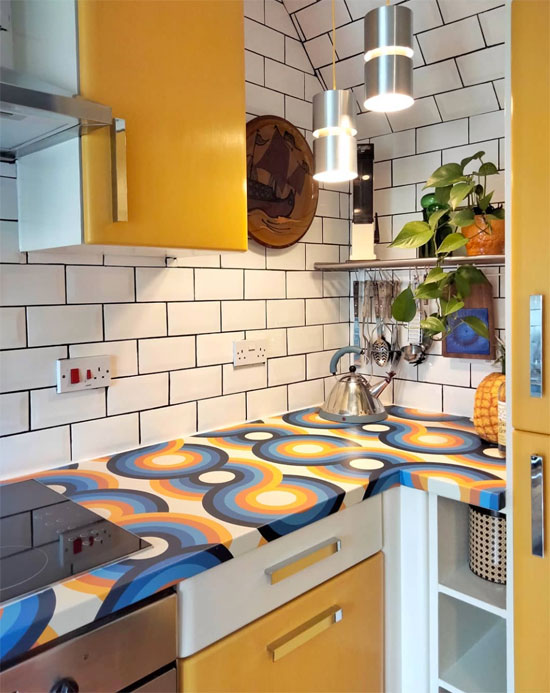 'In the unlikely event of winning the lottery, I'd love to be in a position where I could afford to keep this house for our son and buy a more modernist/1970s home to restore to its former glory. This house has such a lot of memories for us, as Steve has owned it for nearly 20 years. I would be very content if this was to be our forever home as the area is lovely.'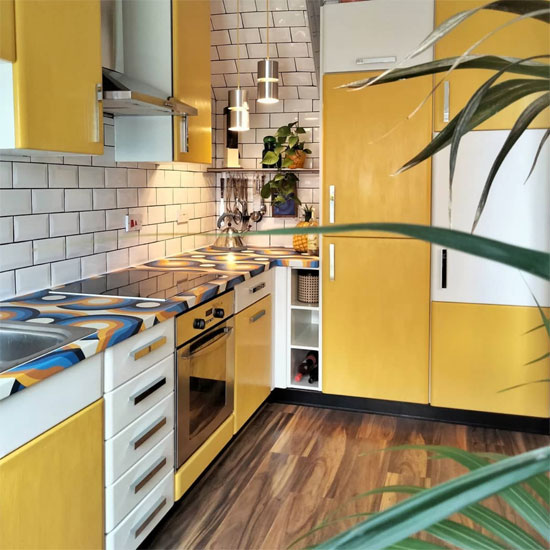 As you might expect, it's also a notable house in the area. 'It is definitely an oddity, from the exterior colour alone, people often comment on it, in a positive light, that it is a jolly house, which is nice.'
Fancy doing something similar with your home? Estelle offers up a bit of advice.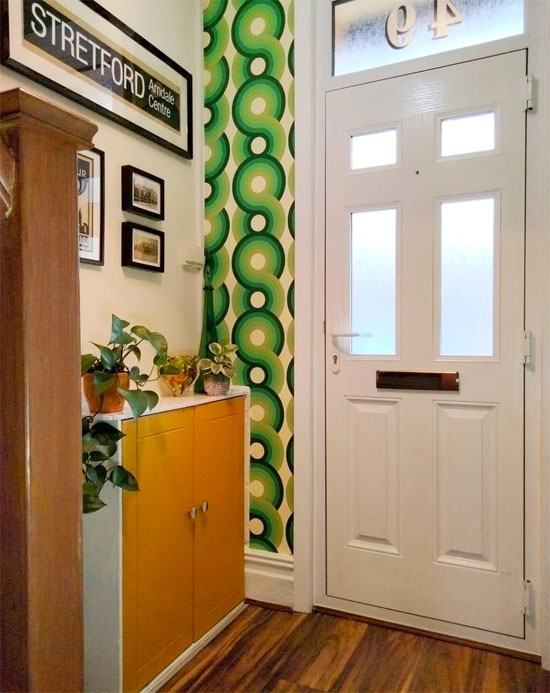 'Take your time, move into the house and live there and you can see what needs to be done easier than spending loads of money on sometimes pointless projects.'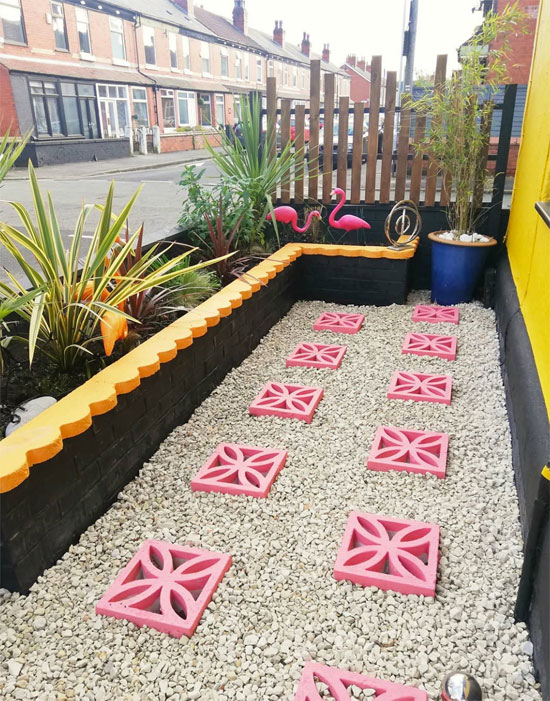 That seems to be something often repeated to me when it comes to renovating houses, whatever the finish you are going for, Love in it, get a feel for it and think about the updates you carry out. Unless you have your eye on a quick sale, there really is no rush.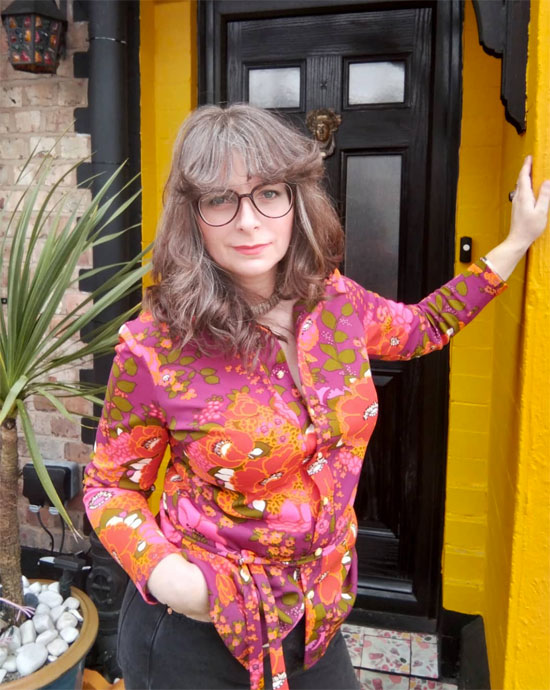 A huge thanks to Estelle for inviting us into her house. If you want to keep up with the house, Estelle and her 1970s-inspired designs, the best place to look is at the 1970s House Manchester Instagram page.
Looking for more 1970s? Check out the 1970s archive at WowHaus.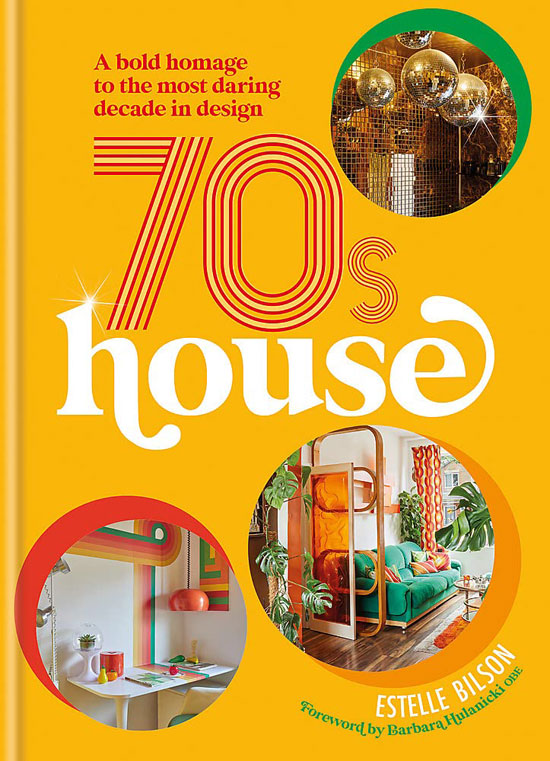 Update:
Well, theres no stopping Estelle. After her success on Instagram via that wonderful house, there is now a book available to order.
70s House: A bold homage to the most daring decade in design is a 176-page hardback from Kyle Books, and although not landing in time for Christmas, it is available to order now ahead of the March shelf date. And if you love the 1970s, you might want to order a copy.
What's it about? This is the official description:
"From disco and glam to space age and psychedelic, there's no denying the huge impact the 70s had on style and design. But how do you bring the era's maximalism to your interior without it looking like a cluttered junk shop or a period pastiche?
Estelle Bilson, aka @70shousemanchester on Instagram, transformed her unremarkable 3-bedroom terraced home into a 70s wonderland, using a thrifty eye and vintage know-how. In her first book, she shows you how to bring the same creative magic to your home with her expert advice, tips and tricks on choosing colour, pattern, shapes and materials – whether you're after a few nods to the era, or the full 70s fantasy.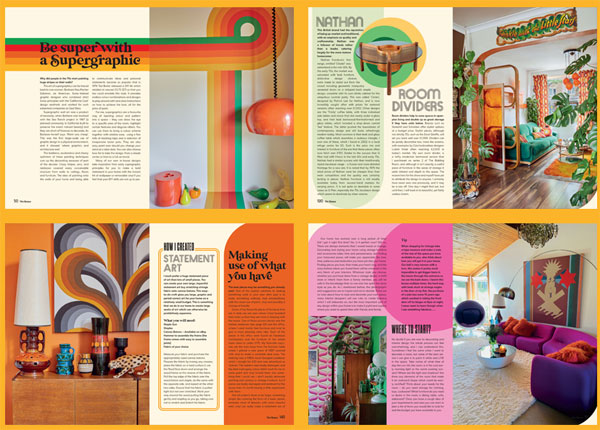 70s House is the definitive guide to the most daring decade in design, covering everything from shag carpets and supergraphics, to Hornsea ceramics and G Plan furniture. The book is split into three sections: 70s influences – what shaped the era?; How to bring the 70s to your interior design; and At home with 70s House Manchester. And of course, it wouldn't be the 70s without a good old-fashioned shindig – Estelle also reveals her secrets to throwing the grooviest get-together, complete with vintage recipes and record selections to match.
Part interiors guide, part manual for living, this loud-and-proud book will bring not only 70s colour and kitsch to the modern day, but also the rebellious spirit, pure joy and freewheeling energy epitomised by the era.
Because the 70s is so much more than the decade that taste forgot."
Fancy a copy? If you do, Amazon is currently doing pre-orders for a discounted £17.60.