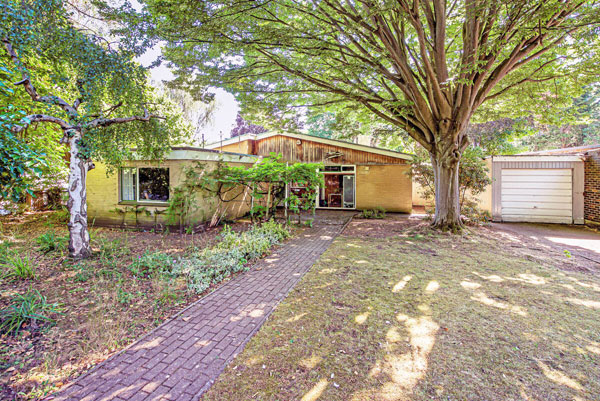 Both a time capsule and a renovation project, this 1960s Lesley Gooday midcentury modern house in Richmond, Surrey, is now on the market.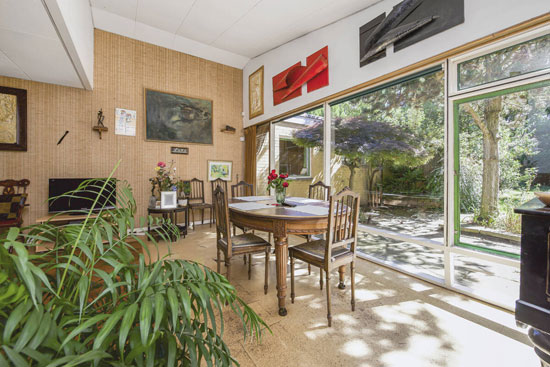 A very interesting house too – and not just because of the original finishes within.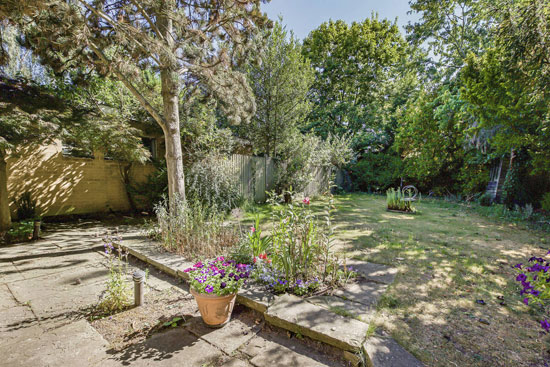 You will find it on Ham Farm Road, where houses were developed by 'leading architects of the period'. This one, number 33, was the work of Lesley Gooday, who is perhaps best known (at least, locally) for his Grade II-listed swimming pool complex at Pools On The Park, Richmond.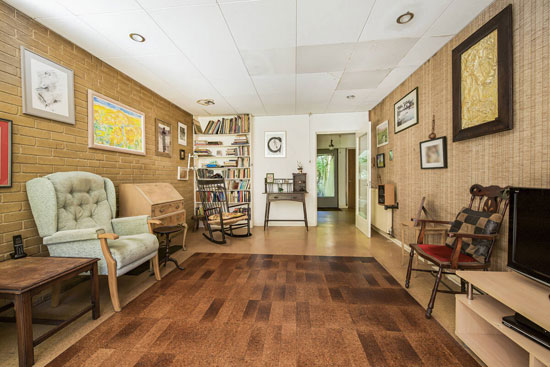 But that's not quite the full pedigree. The later 1960s creation of the annex, known as No.35, also involved Eric Lyons. Yes, that Eric Lyons, who was also responsible for the Span development at Parkleys, which isn't far away from this house. I have featured a number of apartments from there, most recently this one. Also, note that the house sits within the Parkleys Conservation Area.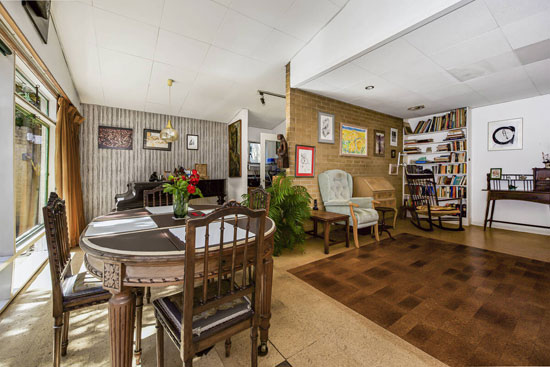 So two houses here in effect. The Annex has a separate address registered for its own council tax when it was rented out, although it has no independent services and the whole plot is not subdivided at the Land Registry.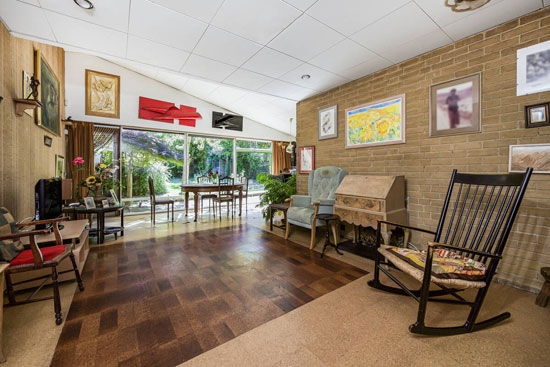 So with that in mind, you could remodel the whole thing into one larger house and garden. Talking of reworking the house, planning permission has also been granted to extend it further, with drawings by the architect William Smalley available to view.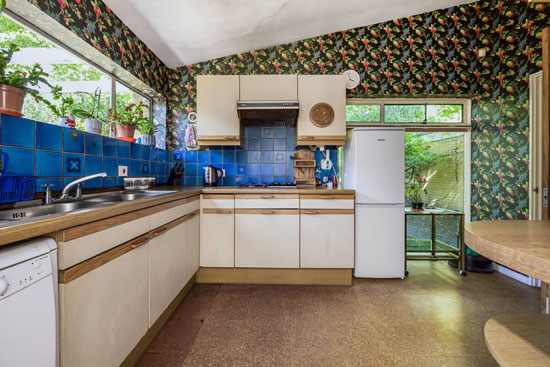 Or take it for what it is, a fine example of midcentury modern architecture in the UK and one that still possesses a number of original details. Yes, this is a renovation project without question. But with so many 1960s touches intact, it has so much potential to return to its former glory.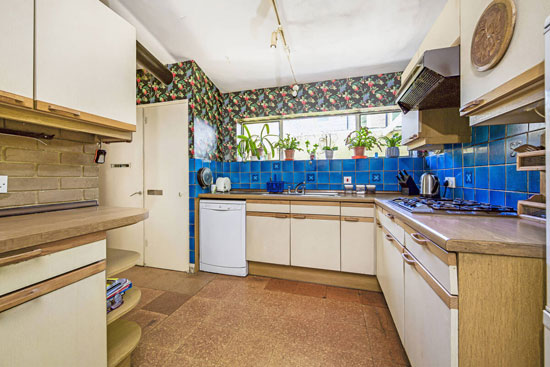 The flooring, the vaulted ceilings, the exposed brick, that retro kitchen, original built-in units, and (perhaps for better or worse) the original bathrooms. Lots of open space too. They don't build many houses with this kind of volume in the modern era.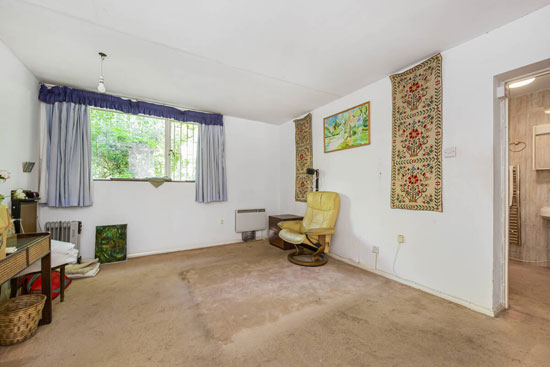 As I said, barely touched since the original construction, with the exception of a later extension to the master bedroom suite and an update to the heating system. Which is no bad thing. So much potential here, although it does all come at a cost. But I'll come onto that a little later.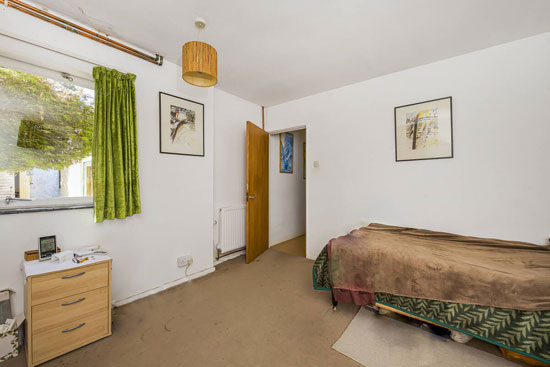 Before that, let's look at the space on offer. In the main house, a glazed front door leads into a hall with storage. Beyond that is the lounge/dining room, complete with a rear vaulted ceiling and floor-to-ceiling windows overlooking the garden. There is also a glazed door to the garden.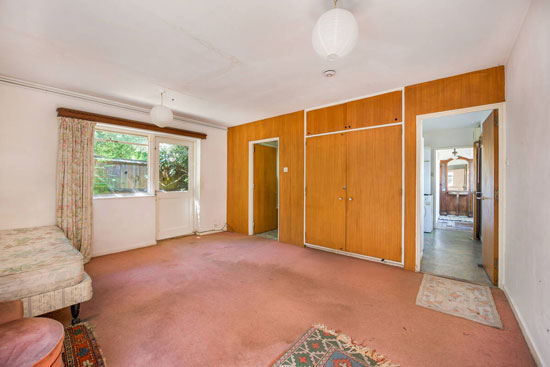 Off that is the page kitchen area, which has more than a touch of originality about it and units you might well be able to repurpose in a renovation. But you'll need a closer inspection to see if that is viable. It also has a window to the side and a floor-to-ceiling window to the front garden. A rear lobby also has cupboards on each side and room for a fridge/freezer. A utility too, as well as a cloakroom.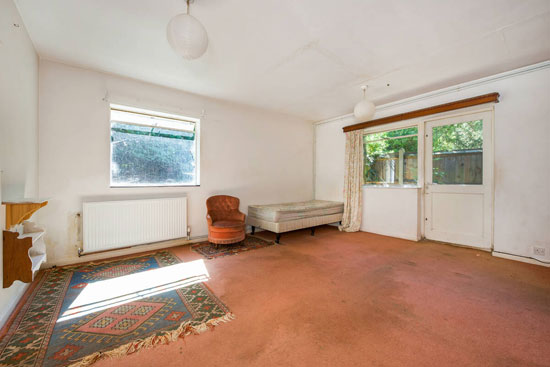 The bedroom space is headed up by a front master bedroom with built-in wardrobes and an en-suite bathroom. You also get a side bedroom and a rear bedroom overlooking the garden. A family bathroom finishes off the main house space.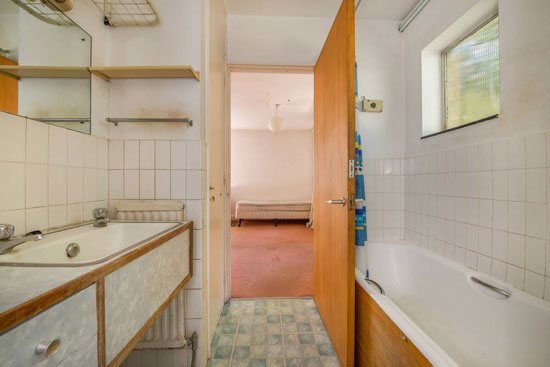 As you can see from the images, there is a lot of garden, again with plenty of potential. Note that a section of the rear garden has been fenced off to create a separate garden area for the annexe.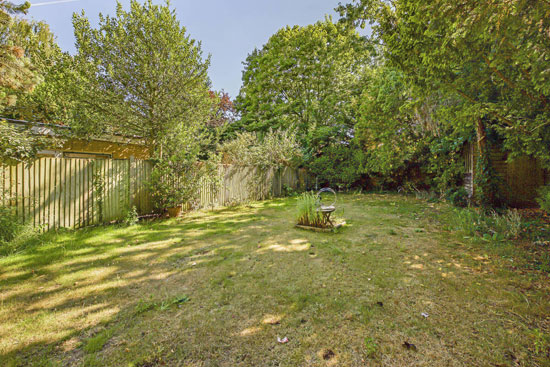 A front garden too, which has grass, trees and borders, and a shingle driveway with off-street parking leading to a garage. A paved side area also hosts a workshop.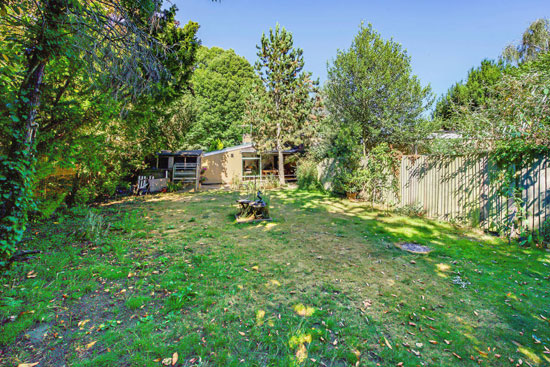 Oh yes, that studio annexe too, which is known as number 35. This is a single-storey building with its own entrance door off Ham Farm Road and its own fenced garden area (as I mentioned above).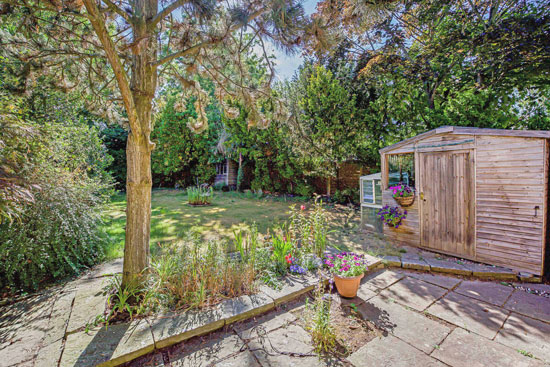 A glazed entrance door leads to the hall and beyond that, the kitchen, a bed-sitting studio room, a bathroom and a cloakroom. The garden is mainly grass with borders.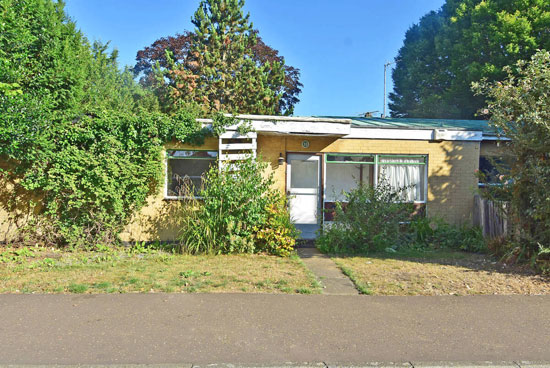 So two houses here (not just the midcentury modern house in Richmond), a prized postcode and plenty of space inside and out. The isn't going to come cheap for anyone. Offers in the region of £2,000,000 if you are interested.
Images and details courtesy of Mervyn Smith. For more details and to make an enquiry, please visit the website.