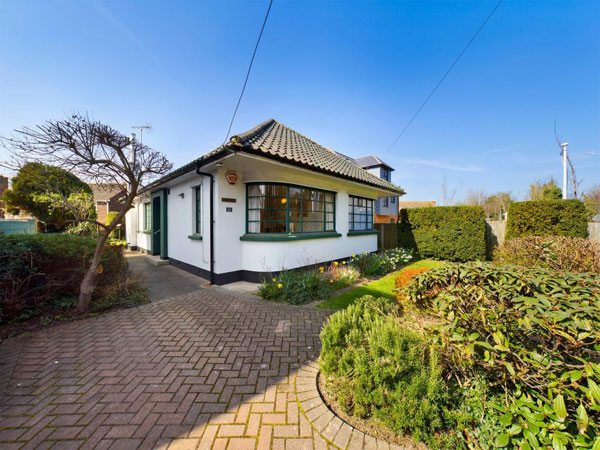 Amazingly, this 1930s art deco house in Broadstairs, Kent hasn't been on the open market since its construction.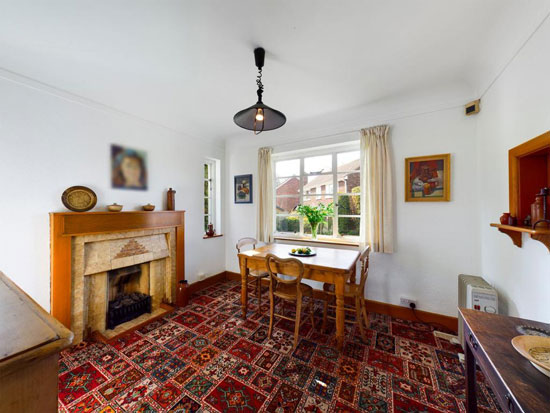 And considering it was built in 1938 to a design by W.F.J. Nicholson, that's a long time to be in the same family. 84 years if my mental arithmetic is up to scratch.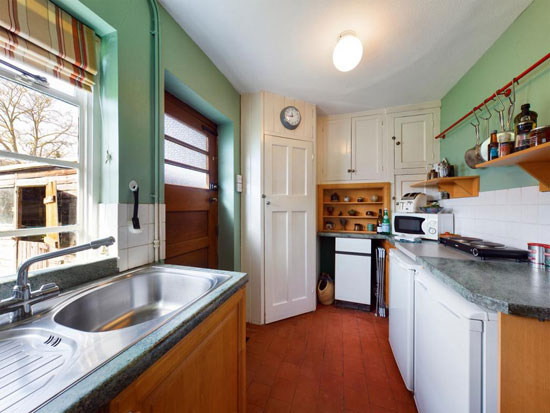 With that in mind, you are probably expecting some kind of 1930s time capsule. If you are, then you will be disappointed. This isn't the house that time forgot. But it is a lovely example of the era that still offers original details to pull the buyers in.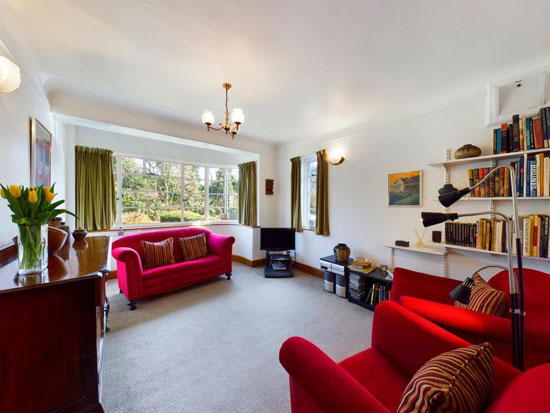 The architecture itself should pull a few in. Well presented and maintained, this is a single-storey house with an art deco influence and a rare design in the era. That alone is appealing. As is the colour scheme on the outside.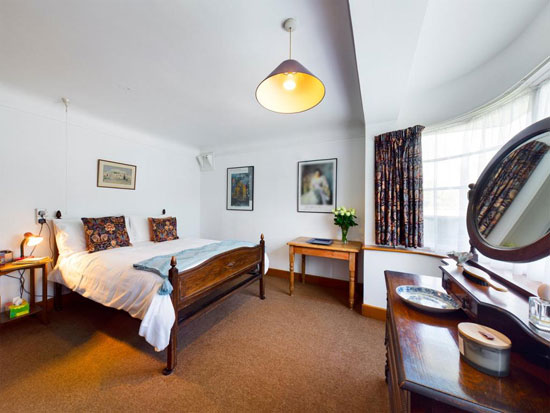 But there's more than just a good looking shell here. Someone has updated this house whilst maintaining original details. As I said, not entirely – there are some more contemporary touches here too. But where possible, the 1930s has been maintained.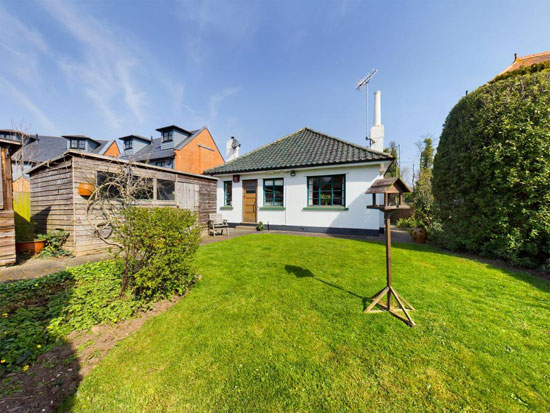 What you ask? Well, the art deco door furniture, the Crittall windows, Vitrolite tiling, the architectural curves, oak joinery, original radiators, at least one fireplace, some kitchen cupboards and internal doors.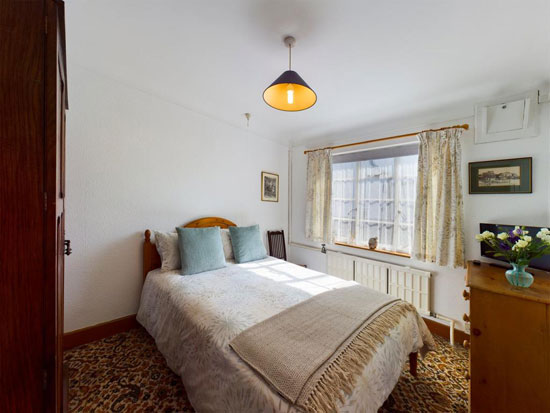 Beyond that, the renovation/upkeep has been done with an eye on the era. So clean finishes, splashes of vintage colour shades, and light fittings in keeping, for example.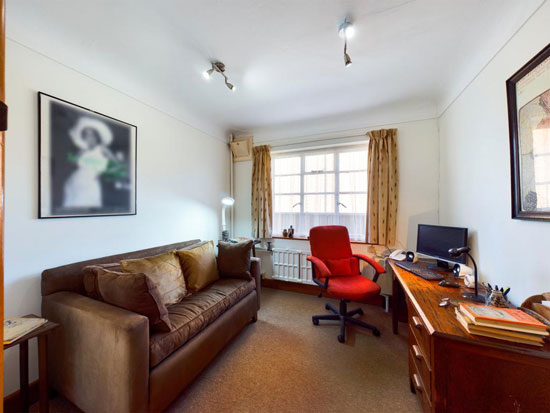 Yes, some modern updates, such as the bathroom and part of the kitchen. But much of what you see is furniture. That can be traded for something more '1930s' if you prefer and with so many period fittings available, whether reclaimed or remade, you could push this one further down a 1930s route if you wanted to.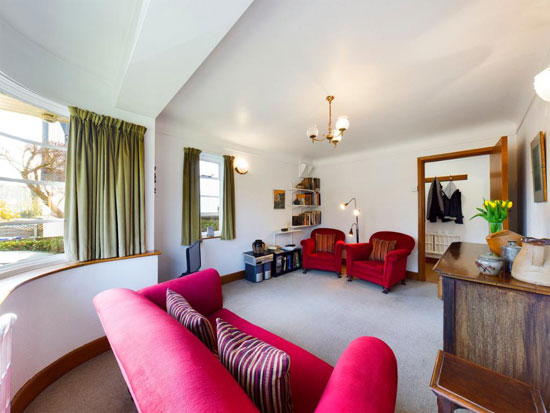 It's the ideal house for fans of the era, well maintained and with scope to make it your own art deco gem without too much work. You don't see 1930s houses with this much originality and original character these days.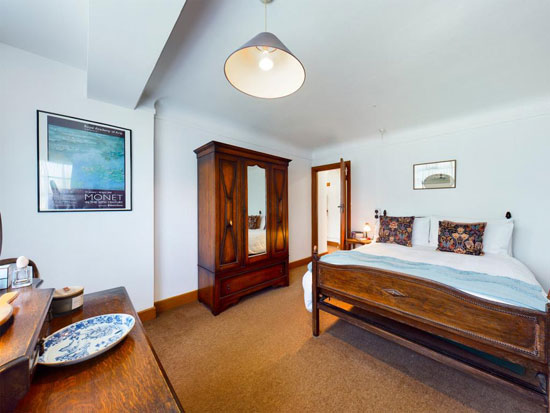 In terms of the layout, the house is made up of an L-shaped entrance hall and beyond that, a double-aspect lounge, dining room, fitted kitchen. Note that fireplace in the dining room, the curve in the bay window and of course, the built-in kitchen units.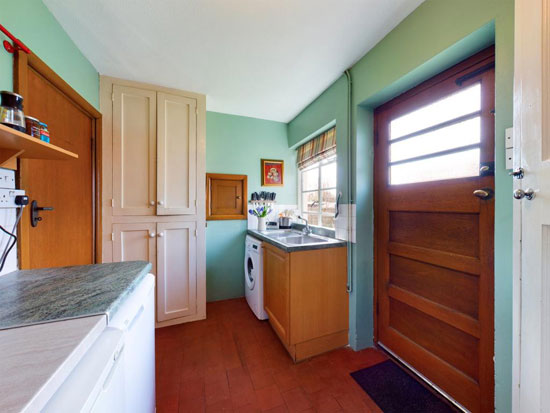 Beyond that are three bedrooms (one that again benefits from the large curved window) and a shower room and separate cloakroom/WC.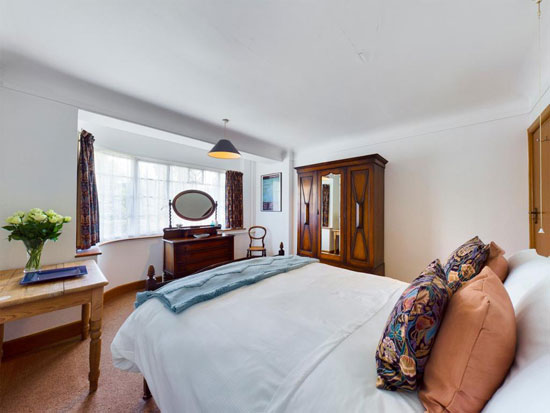 A good-sized plot too, with a lovely south facing garden with two large timber sheds at the rear and to the front of the property is an established garden and a block paved double tandem driveway.
If you fancy a move to Broadstairs then this is up for sale right now with an asking price of £485,000.
Images and details courtesy of Terence Painter. For more details and to make an enquiry, please visit the website.