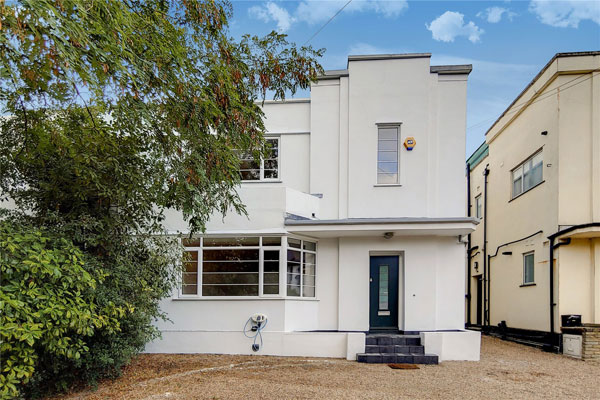 It has been renovated inside, but this still an interesting 1930s art deco house in London SW2 for sale.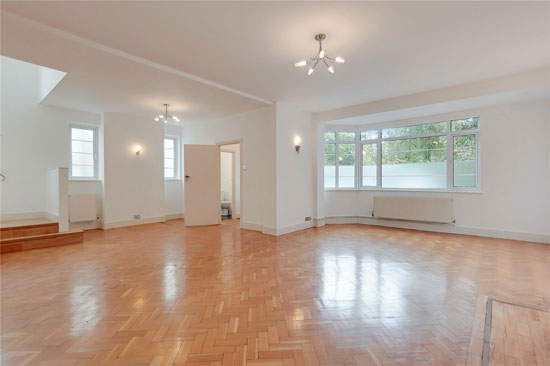 I've said this before, but there's no harm in saying it again. Not all art deco houses are packed with period features. Some might well have had them removed over the decades, so there isn't much to preserve.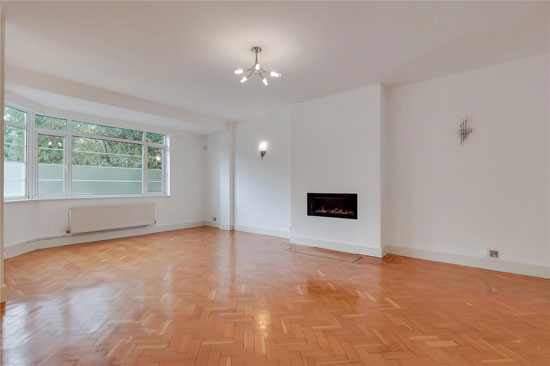 I have no idea about this one. Obviously, it has been renovated to something approaching contemporary inside, but it might not have had much of there 1930s left before the renovation started. However, it does still have one big selling point. The architecture itself.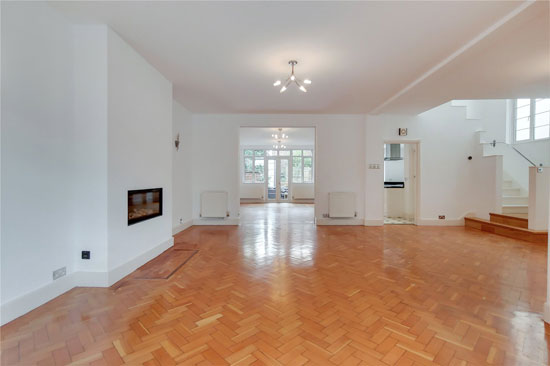 The angles of the original design are still in place. Possibly the front door and the windows too. The latter probably not, but they are still very much in keeping with the original design.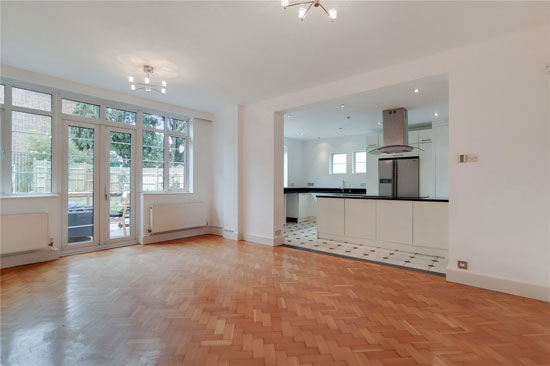 It offers up a 1930s shell, which is enhanced further by that wonderful parquet flooring and an original staircase. Beyond that, the house looks pretty empty.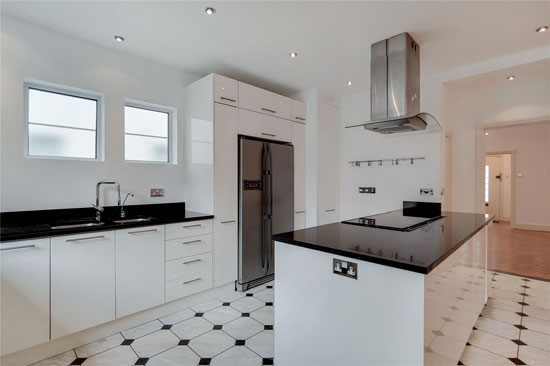 That might well be because the house has been recently updated. Everything has that look of something freshly reworked. But the lack of furniture does leave it a little 'cold' right now, although it also gives you a better idea of the space on offer here.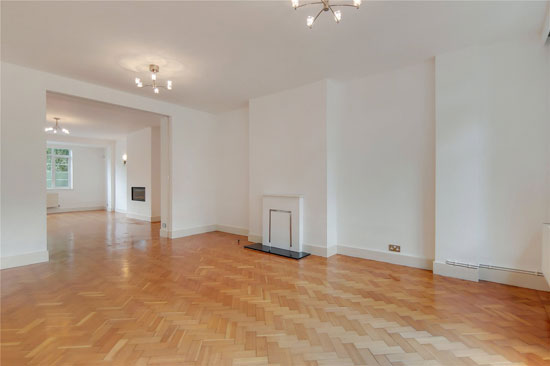 It's never going to be a 1930s time capsule after all the work, but it should be a stylish living space and with the right finish/furnishings you can add a bit of the 1930s back into this one.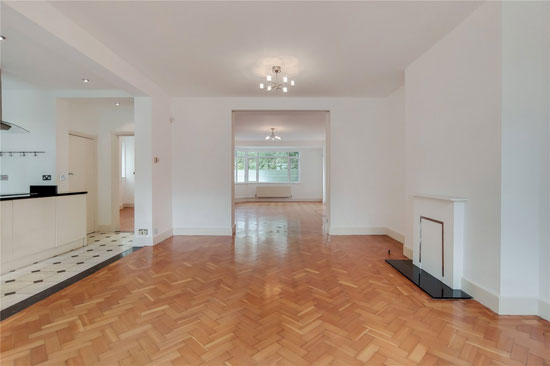 As for space, the house currently offers 2,189 sq. ft. in total, with a good amount of outside space too. If you want more, this does also have planning permission for a 700 sq. ft. extension designed by an award-winning Italian architect, Luconi Associati. But in light of the asking price, that might well be something to consider further down the road.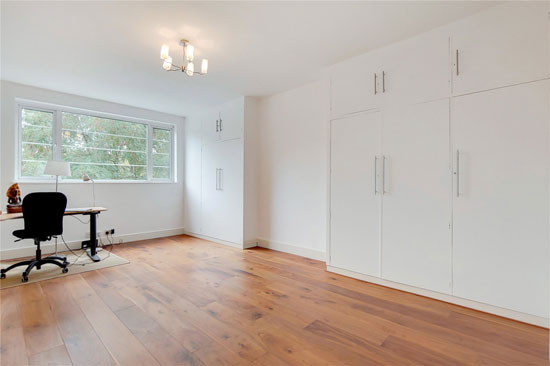 A things stand, there is a bright open-plan living/dining room with the original wooden floor, a large modern kitchen with marble floor plus four double bedrooms and three bathrooms all with underfloor heating.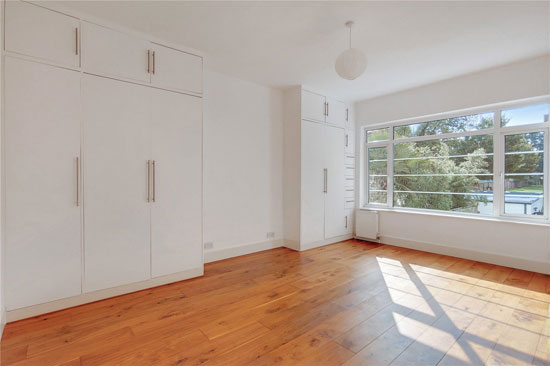 Note also that the house has off-street parking for five cars, a private garage and a good-sized private garden.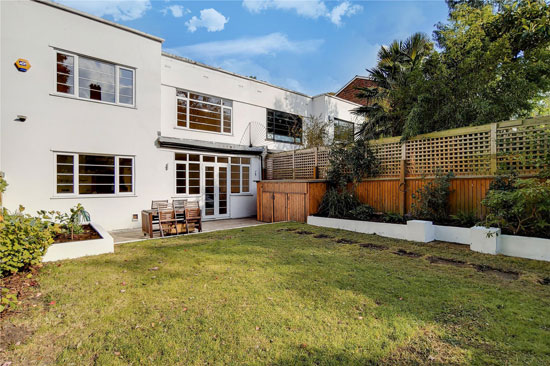 £1,350,000 if you want this one.
Images and details courtesy of Sotheby's Realty UK. For more details and to make an enquiry, please visit the website.