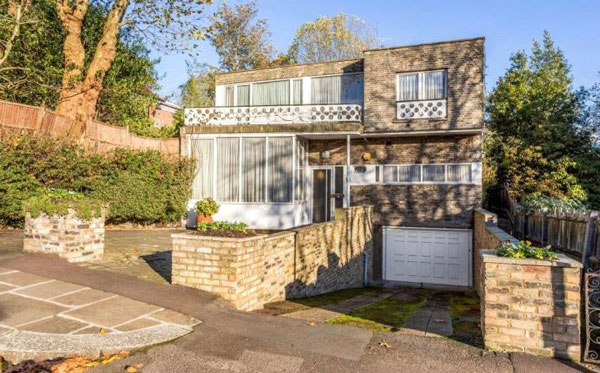 This 1930s Hermann Zweigenthal modernist property in Hampstead, London NW3 has just gone on the market for the first time in 65 years.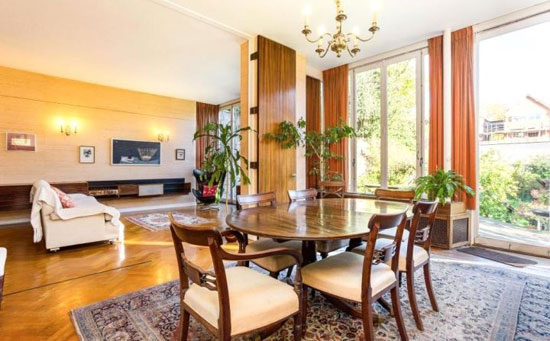 Hermann Zweigenthal was born in Vienna, but made his name in Germany, not least with the noted Kant Garage, Berlin. He left Germany in 1933 and came to the UK via Switzerland, where we worked the likes of Walter Gropius and Marcel Breuer, finding time to design this house around 1938 too.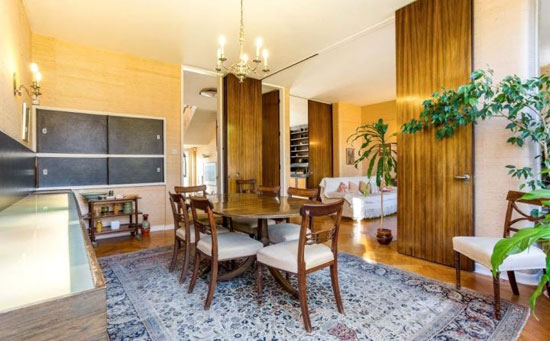 In terms of the look of the house, you suspect little has changed over the decades. The agent also adds that the Bauhaus principles of focus on natural light and the interconnectivity between the rooms are carried through into the design too.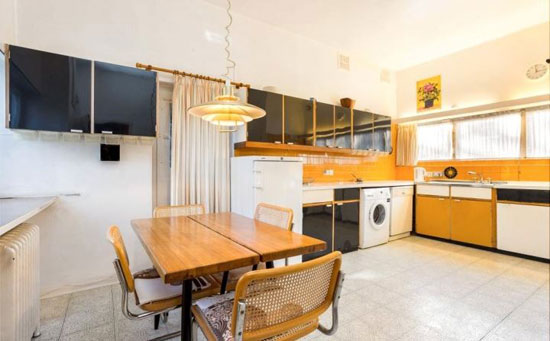 Original features? It's hard to say. We suspect the flooring is of the era as well as those lovely wooden room dividers But you get the idea that a lot of fixtures and fittings were updated in the 1960s and as such, they might be masking what is here from the 1930s. Again, this is a situation where a viewing really is all-important.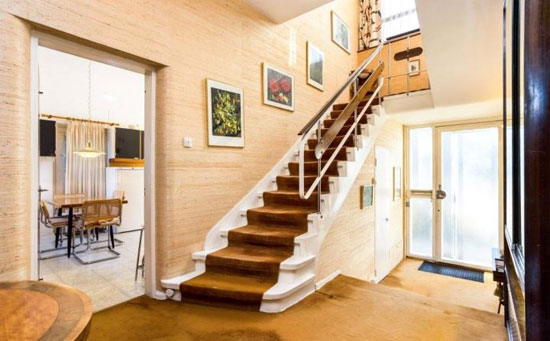 The agent describes this as an 'exciting refurbishment opportunity', which we would agree with. Although we would be taking it back to the 1930s rather than forward into the 21st century in terms of inspiration. Sadly, I suspect the latter will be the likely winner here.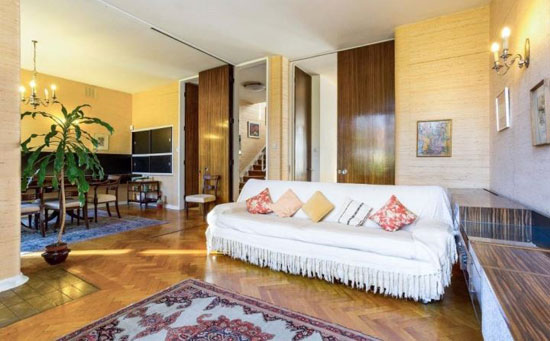 If you are considering it, you will want to know about space. That is over three floors, with the lower ground floor containing the integral garage, WC, a wine cellar and the plant room. On the ground floor there are three 'bright and spacious' reception rooms, two of which have doors leading out onto the terrace and the garden. There is also a kitchen/breakfast room and a guest cloakroom.
The bedrooms are on the first floor. Five bedrooms in total, three of which have balcony access. Three bathrooms finish things off. Well, almost.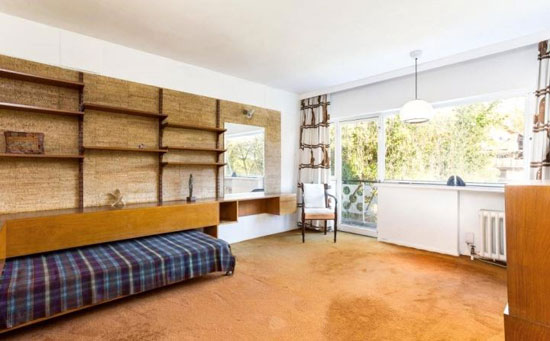 You also get driveway parking along with the previously mentioned double garage, plus what's described as a 'charming' rear garden.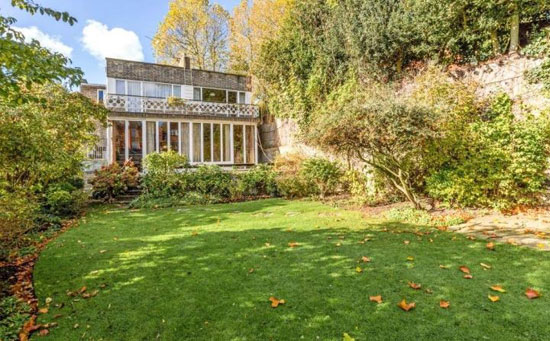 The space, the style, the postcode. This doesn't come cheap, even allowing for work possibly required. The guide price is £3,750,000.
Images and details courtesy of Savills. For more details and to make an enquiry, please visit the website.
Thanks again to Connor Flys on Twitter for the tip off.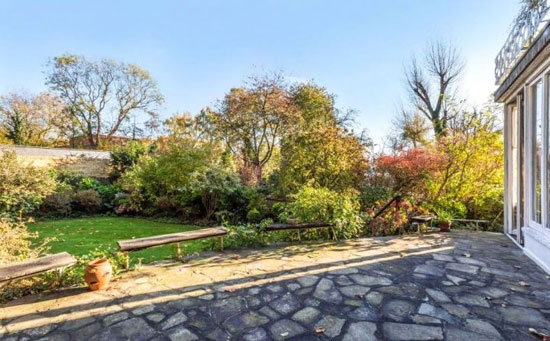 Property Location