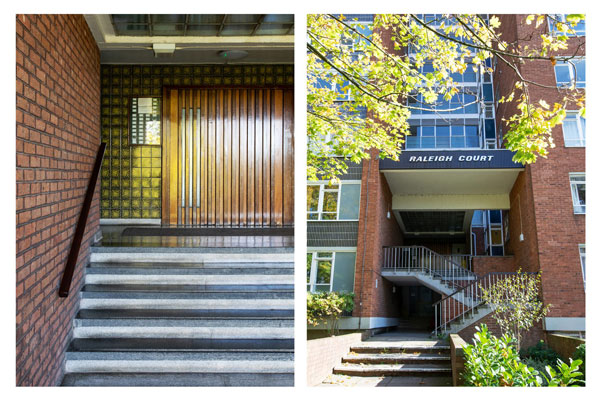 Someone has done an amazing job with this 1950s apartment in Austin Vernon's Raleigh Court, London SE19.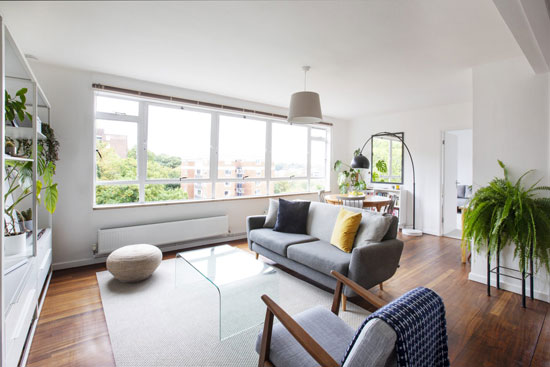 That's no doubt down to its current architect owner, who has done am amazing job keeping things fairly minimal, but with enough character to catch the eye.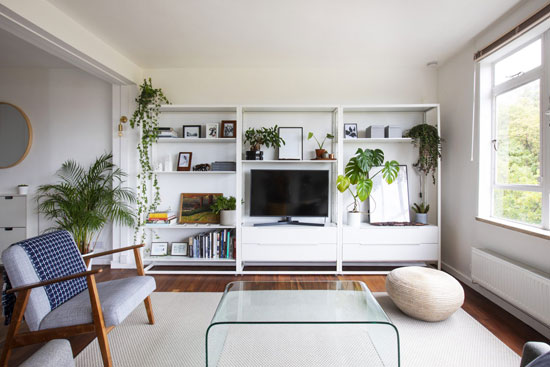 As for Raleigh Court itself, that was designed in 1959 and like much of the area's most impressive architecture, it was the work of Austin Vernon & Partners. A midcentury modern block with its own quiet communal surroundings and with views towards central London and over the treetops of Dulwich.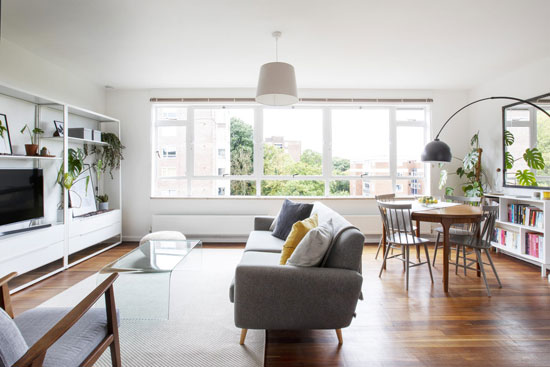 The building still maintains its mid-20th century character and its key details remain inside too. The most significant being the open space and triple-aspect windows in every room, with the wall of glazing in the reception being particularly appealing.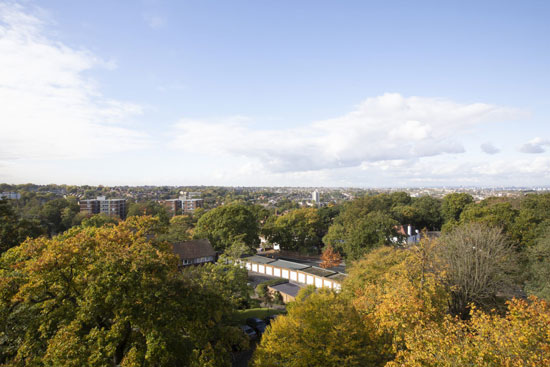 Note also the clean finishes throughout, the built-in storage, the updated kitchen and bathroom and the attention to detail in every corner of this one. Of course, the furnishings aren't staying (presumably) but it shouldn't be hard to recreate the retro-meets-modern look with some of your own purchases here.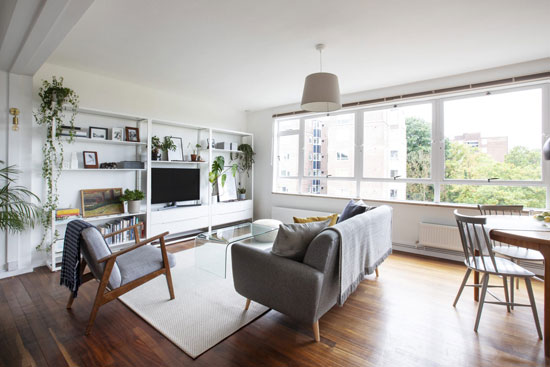 A lot of work has gone into it too. Over the past three years, the current owners have fitted that kitchen and bathroom with new appliances, as well as adding in smart-enabled underfloor, updating the electrics, installing new radiators, and much more. See the listing for the full breakdown.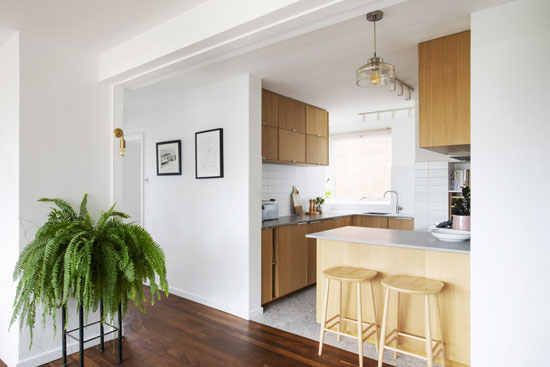 As for the apartment itself, that is on the fifth floor, which should mean wonderful views from all of that glazing. In the listing, the seller mentions that's its a great spot to 'watch the parakeets play and the seasons change', with the sunsets also described as a 'daily joy' too.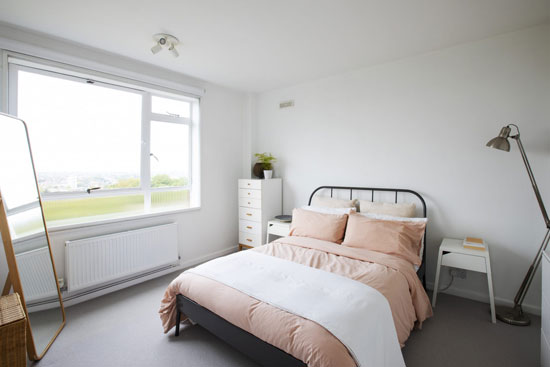 In terms of the space, this is a two-bedroom apartment, but as well as those two bedrooms you also get a bathroom, the large reception and a kitchen that is open to it. A hallway too, which you might have spotted on the photos.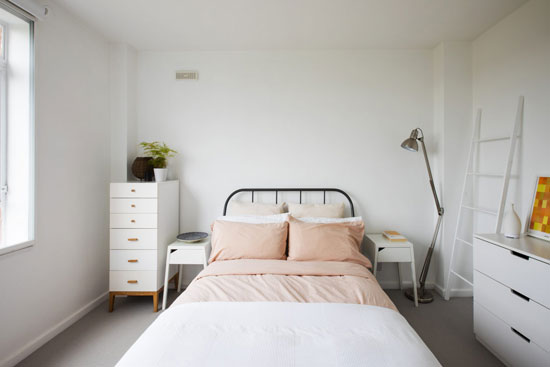 What you will not have spotted is the bonus of a private garage, which can also be used as a 'lock-up' if you want to keep your clutter away from sight.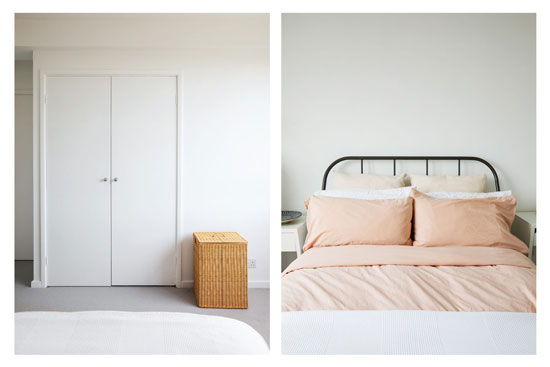 It's on the market now and if you fancy moving in, the price is £500,000.
Images and details courtesy of Brickworks. For more details and to make an enquiry, please visit the website.