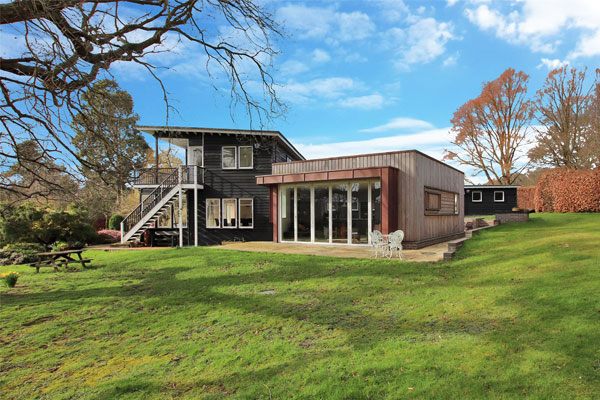 Listed, of course, The Wood House by Walter Gropius in Shipbourne, Kent is making a rare foray onto the market.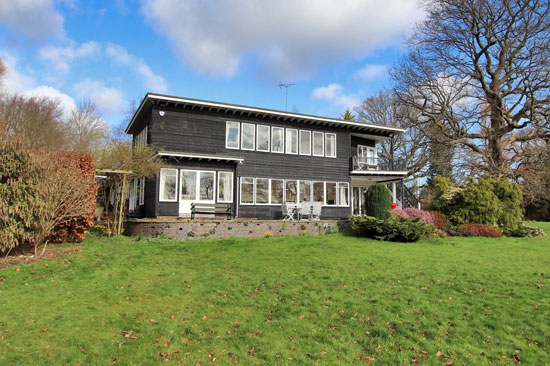 The Wood House dates back to 1937, built to a design by Bauhaus founder Walter Gropius in conjunction with Maxwell Fry. Gropius was only in the UK for three years and left this very year for the US. So presumably this was his final commission in this country, although some work was carried through by Fry after he left.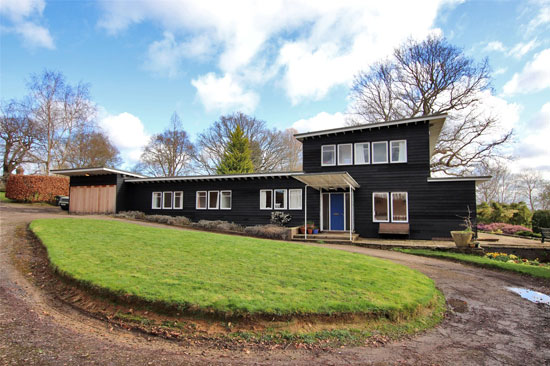 Regardless of the timescale, this is a significant piece of architecture because of that Gropius connection. Although plans were in place for a number of constructions during his stay, few actually got off the ground. I have featured one for sale in London back in 2013 but nothing since.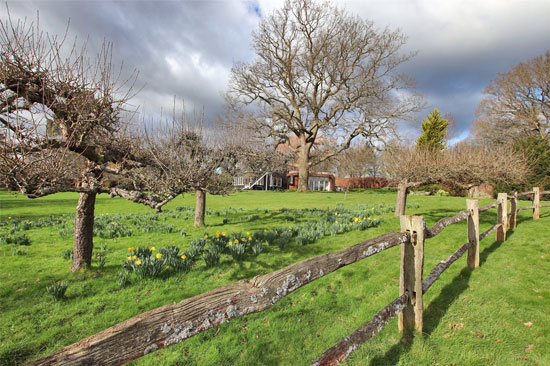 The house got the Grade II listing back in 1984, but even then it had changed somewhat. The house looks like it might have changed since as well, which is likely to split the audience. But note that there is plenty of originality here, as you would expect of a protected building of some years.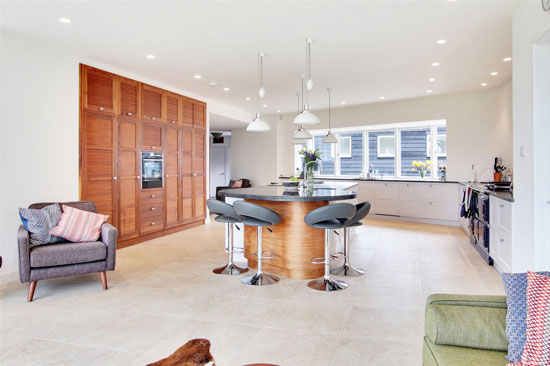 The original listing described this as an 'important house of the International Modern style' and the 'only known weather-boarded house in England by Gropius'. However, it did also mention a one-storey dining extension.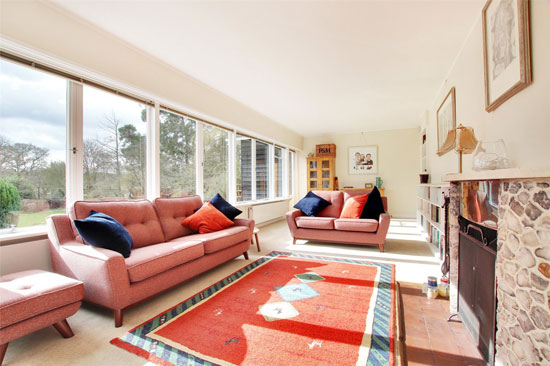 That has now been added to further with a kitchen wing now part of the house. I know, it's a tough one. The key thing for me is that the house itself retains its integrity, which it does, as well as the original details, which are also present. But you have to acknowledge that this is someone's home too and as such, adding space without damaging the originals design seems ok to me – and to English Heritage too I would presume.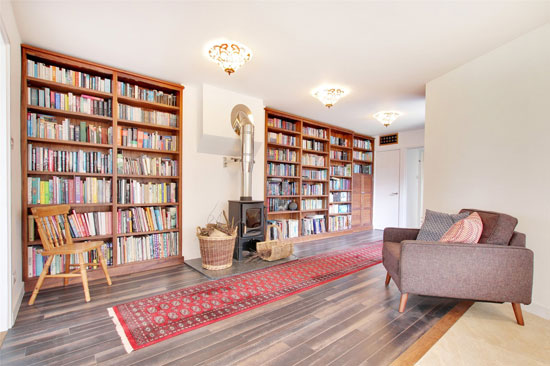 As I said, original details are still in place, with great care taken to retain/restore as many of those original details as possible, Those include three copper light fittings, the door furniture and window casements by Zeiss of Germany, an impressive beige marble-topped dining table, the original staircase, an original open fireplace and other built-in furnishings and storage.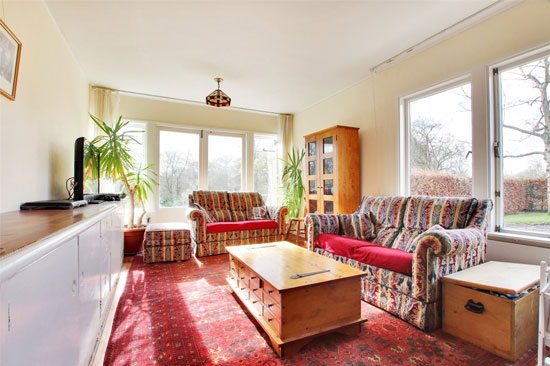 Of course, the house itself has its authenticity too. Weather-boarded with plain bracketed eaves to the slightly sloping roofs, it looks both traditional and modern at the same time, a house and design that has aged well over the decades. Note that the house has a teak frame with brick infill, cedar cladding and copper detailing under the slightly sloping felt roof.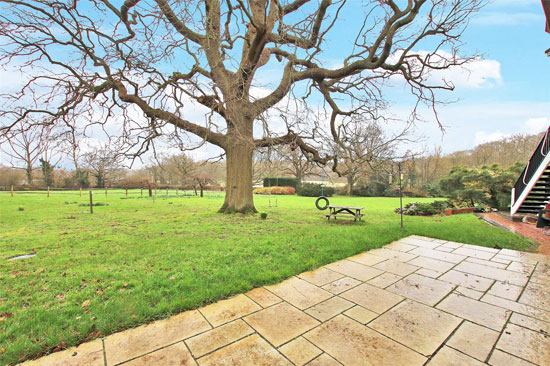 But you have probably worked out that this isn't any kind of time capsule. This is a house with original details matched with modern touches. Some you can see, others you probably can't.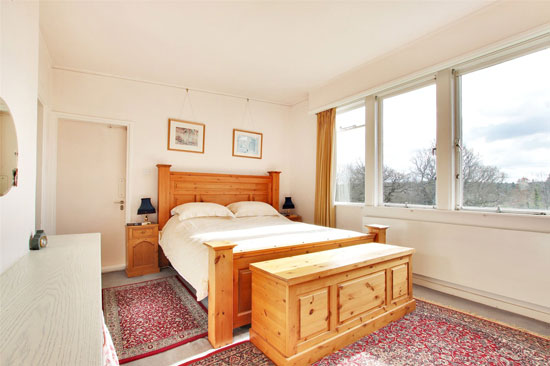 The handcrafted kitchen, which opens onto the garden, is the most obvious update here, which is as premium as you would expect. See the listing for the breakdown of that. Elsewhere, finishes look fresh and essential services have been updated, right down to a complete replacement of the central heating system. A house that has obviously been on the receiving end of significant investment.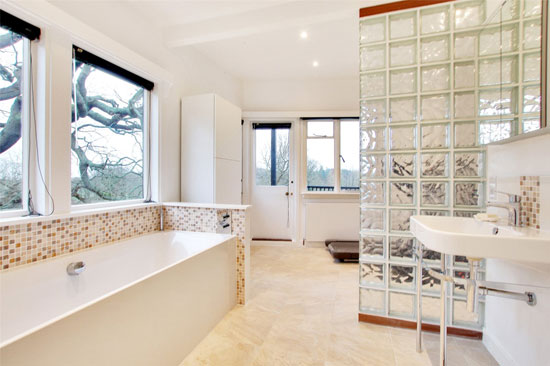 Talking of significant, there is a lot of space here too, both inside and out. The layout of the house includes an entrance hall, four reception rooms, a study, the kitchen/breakfast/family room, a utility, pantry, and WC.
Also here is the master suite with dressing room, a bathroom with balcony, five further bedrooms (two of which are on the ground floor) plus three bath and shower rooms (one on the ground floor).
The outside is worth talking about too. This house comes with 10.8 acres of land, which includes a garage, the formal gardens, an orchard, paddock and fields with various stores.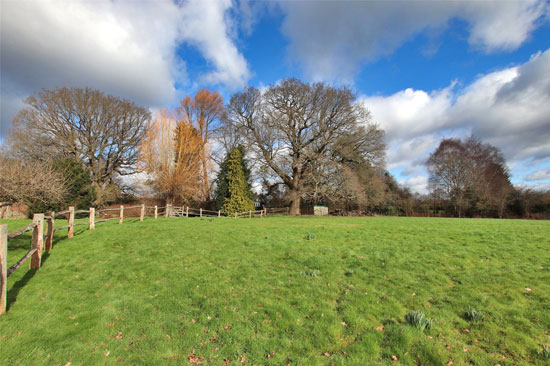 There is so much more detail about this one on the agent's site, so please do check it out if you have a few minutes to spare. If the house works for you have a word with the bank as this has a guide price of £2,600,000.
Images and details courtesy of Jackson-Stops. For more details and to make an enquiry, please visit the website.