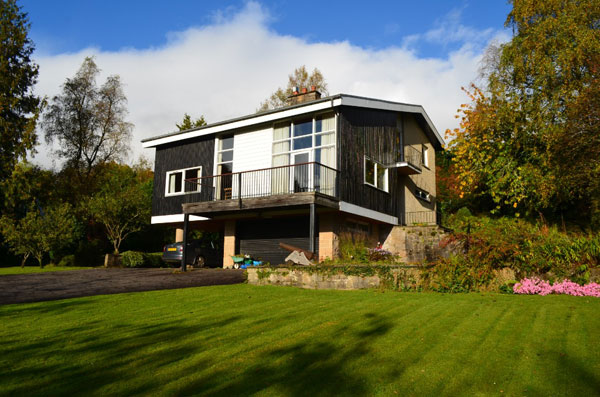 Period details, but not a time capsule. This 1960s midcentury modern house in Shandon, Argyll & Bute, Scotland is very appealing.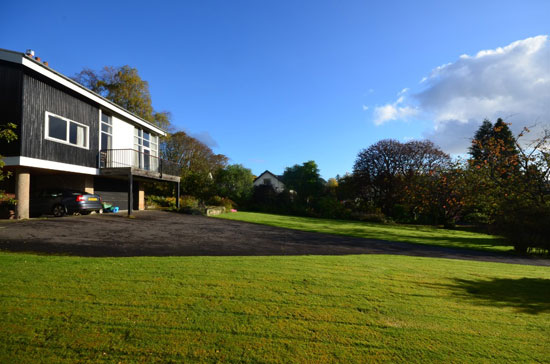 The house goes by the name of 'Westerley', dating back to the 1960s and presumably an individual design. It doesn't look like anything else I have seen for quite some time. If ever.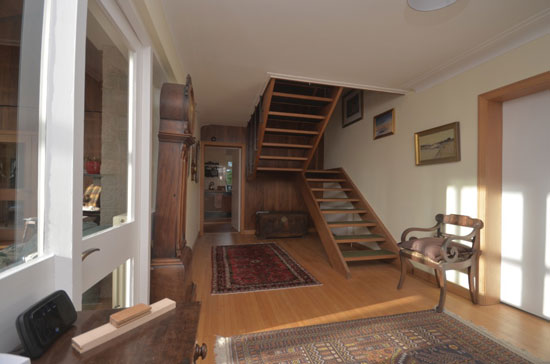 You will find it in what's described as a 'beautiful, private and peaceful setting' in the village of Shandon, located close to the shores of the Gare Loch and with a degree of privacy too. Extensive mature gardens surround the house, as you can see from the photos.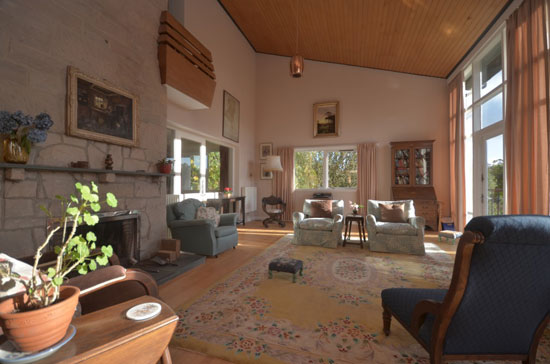 It's also a house with a design that makes the most of its setting. Ledge windows and a balcony look out across the gardens towards the water and the hills on the Rosneath Peninsula. Quite a sight to greet you each and every morning.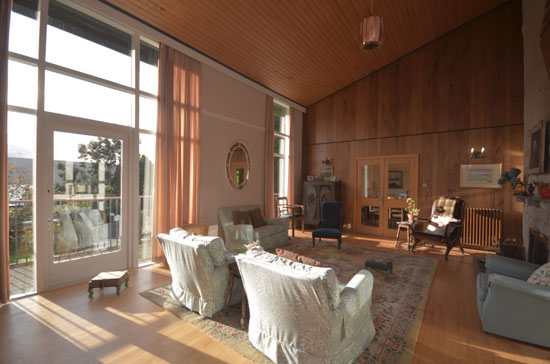 The house itself is quite a sight too. As I said, presumably an individual design and with many of its key features still intact.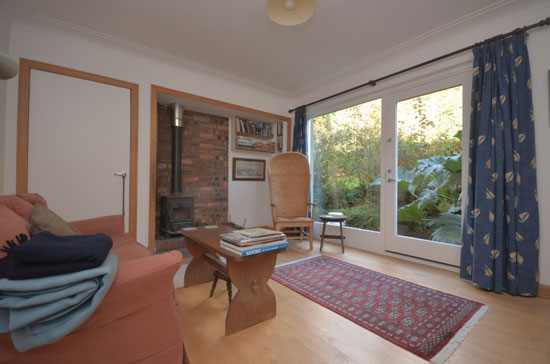 But as I said at the start, by no means a time capsule. This is a house that has obviously been loved and looked after over the decades, with updating across parts of the house, as you would expect.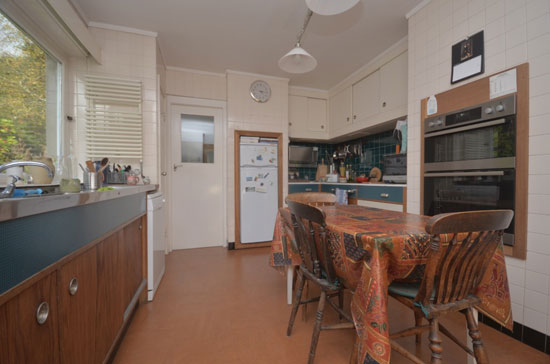 But key period details remain, which is another key selling point of this particular house. The open-tread staircase of course, as well as that amazing double-height reception room with a vaulted, wood-clad ceiling, large windows and that internal gallery at the rear. Serious drama here.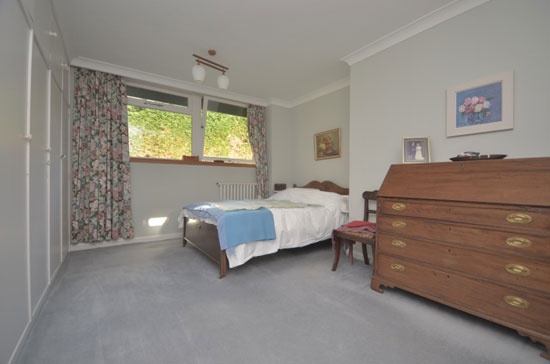 Note also that the kitchen, whilst having new appliances within, seems to have all of its original cupboards in place. Someone has made an effort to preserve it and we should all be thankful for that.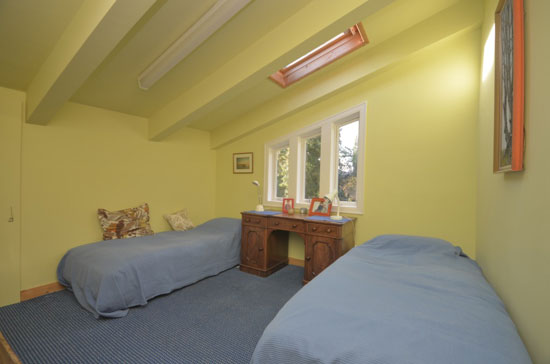 Elsewhere, there are numerous fresh finishes, whether that's the walls or the flooring for example, as well as the wood-burning stove and a new bathroom (there is another that looks original to the house). What I am saying is that this is still a 1960s house, but one that has adapted well to the 21st century.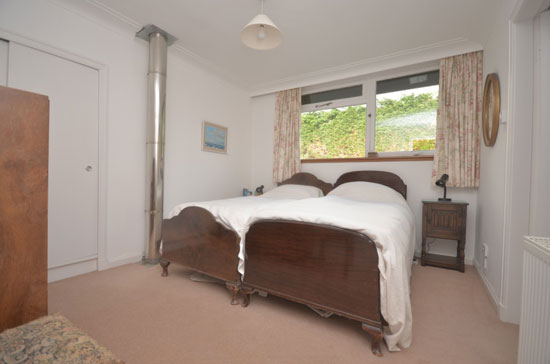 As for the living space within, the lower ground floor consists of a 'spacious' garage with an electrically operated door and a covered parking area alongside. The main living space is found above.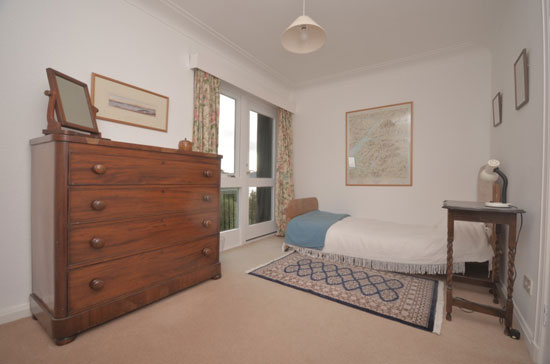 That starts off with a large reception hall that accesses that amazing double-height reception or lounge, which also opens out onto the balcony area.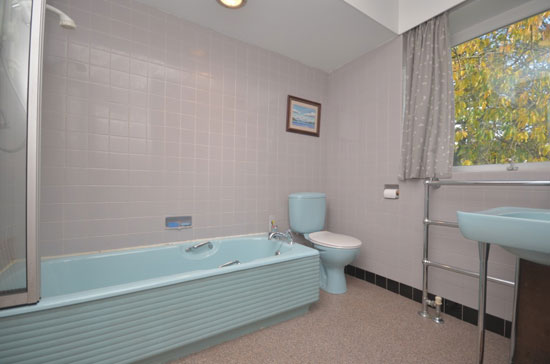 Beyond that is a separate formal dining room which then leads through to a 'breakfasting size' kitchen and utility room. Also off the reception hall is a family room with wood burning stove, a cloakroom and WC.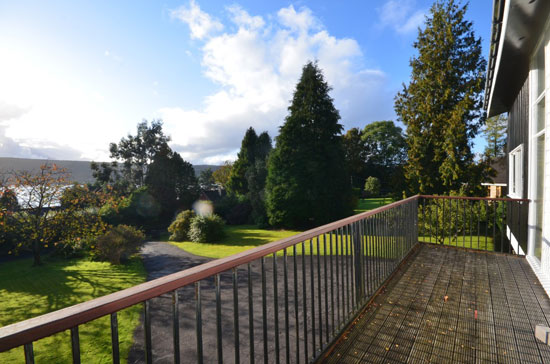 Head upstairs and you will find four 'generously proportioned' bedrooms, one of which has a balcony to the side of the house. There are two family bathrooms on the first floor, one updated, one very much rooted in the 1960s.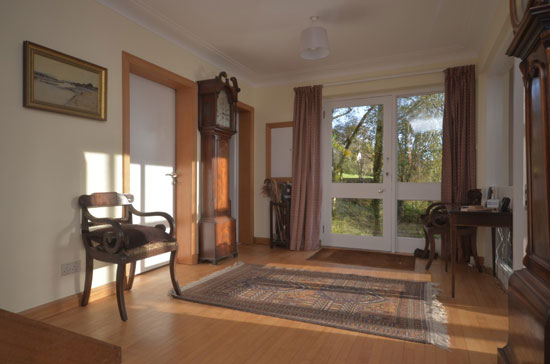 I'm not sure how much land you get, but it looks substantial from the images. Go have a look if you are vaguely local to the area. If a viewing leads to you falling in love with the place, the house is up for offers over £378,000.
Images and details courtesy of Clyde Property. For more details and to make an enquiry, please visit the website.
Thanks to Mary for the tip-off!