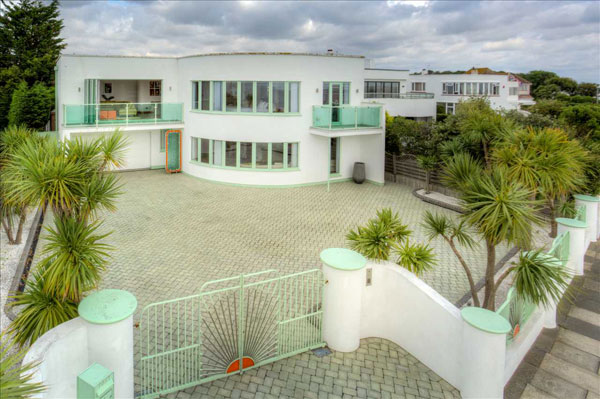 I had to double-check, but I haven't featured this 1930s Oliver Hill art deco house in Frinton-On-Sea, Essex previously.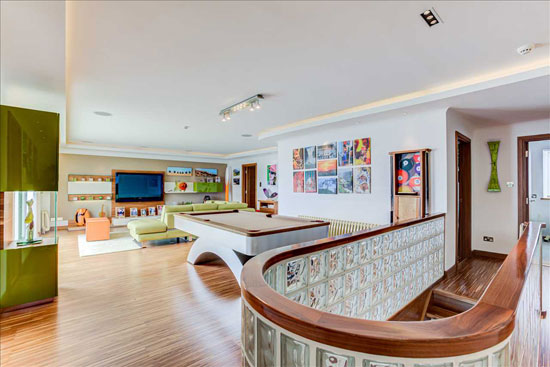 Which is a surprise as I have featured quite a number of 1930s houses in Frinton-On-Sea in the past. This one, despite being one of the eye-catching, seems to have evaded me.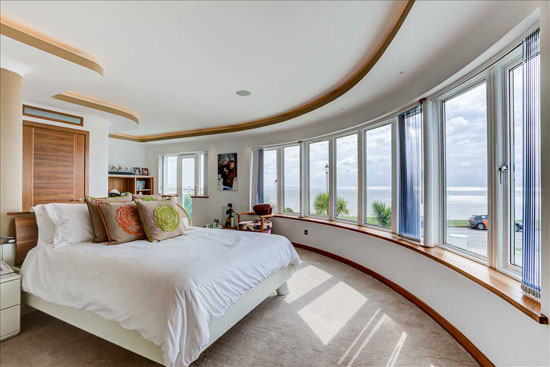 Of course, you know the story of Frinton-On-Sea in Essex and its modernist design. The Frinton Park Estate was due to be a showcase for architecture and modern living, with 200 acres of land purchased for 1,100 houses, a town hall, college, churches, shopping area and a hotel.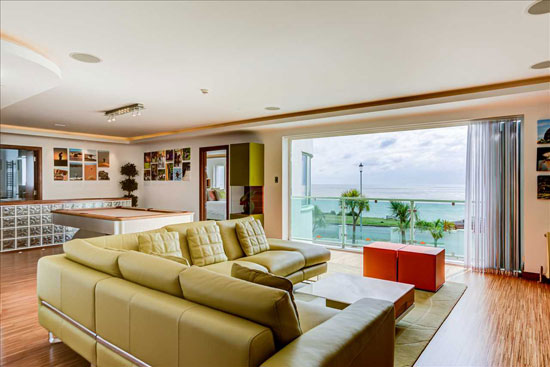 The part of this land nearest the sea was the 'show home' area, featuring architecture by lead architect Oliver Hill thew principal architect and assisted by the likes of Wells Coates, Maxwell Fry, Erich Mendelsohn and Serge Chermayeff and Frederick Gibberd.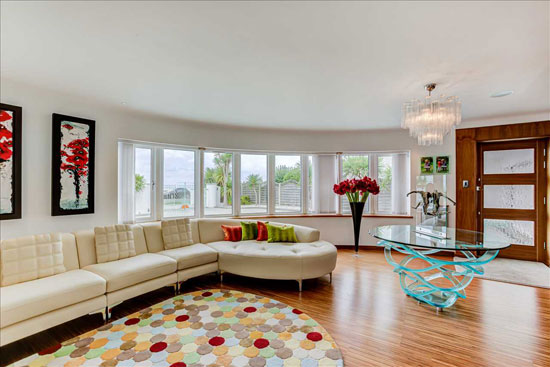 Sadly the project didn't quite work on the scale envisaged, but some of the houses were built. Around 404 houses were constructed in the areas, which included 12 Oliver Hill designs, Amazingly, 10 still exist, with this being one of them.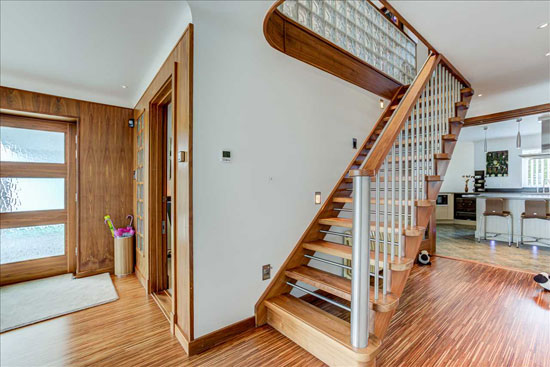 In terms of the architecture, this is pretty much what Oliver Hill designed. But it has been significantly updated over the years.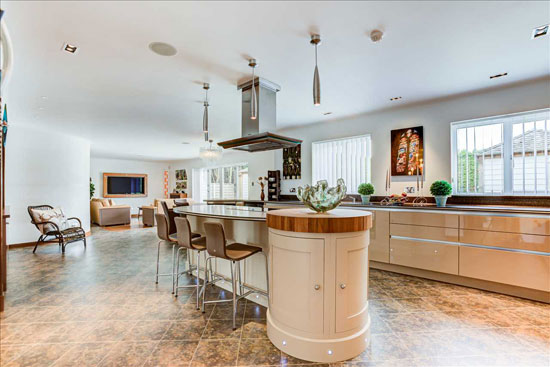 I know that's often an issue for 'purists' who love the original 1930s detailing, but I don't know the back story to this one. All too often these designs are left to crumble and a full restoration is required. When that happens, it's down to the owner if they want to go 'old' or 'new'. In this case, it's very much a case of 'new'.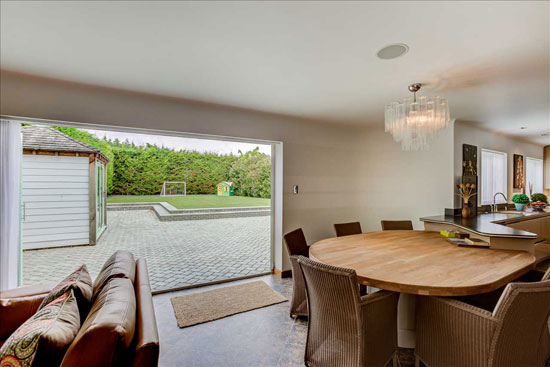 There are some interesting details within (not least the internal doors), but this is a contemporary finish no matter where you look. I can't find any obvious period details inside the house. Some modern details have a 'nod' to the 1930s, but ultimately this is a modern-day finish.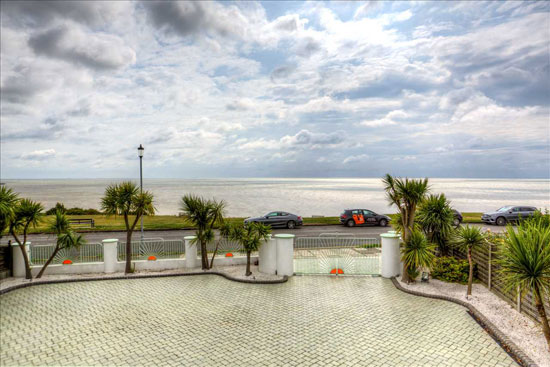 That likely dictates if this house is for you. Someone has obviously spent a lot of time and money on this house, but if you want something 'period' you probably want to look at some of the other houses currently for sale in the Frinton-On-Sea area.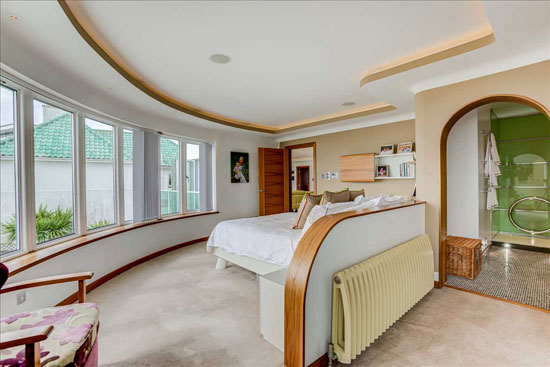 If you like modern, let's focus on this one. You are looking at a seafront house with bi-fold doors and balconies to take advantage of the views. Some amazing period railings around it and the kind of curved design that is typical of these modernist Frinton designs.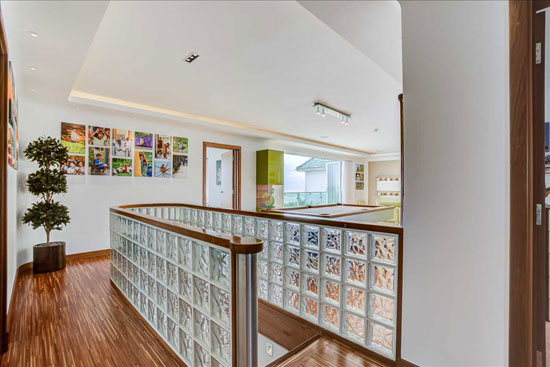 Key spaces within include the 'entrance room' with large windows for more of those views and the ice first-floor entertaining room with bi-folding doors onto a walk-on balcony, as well as a feature pool table to match the design of the room. The main bedroom next door also has the benefit of a door onto a separate balcony to the front, as well as that wall of curved glazing.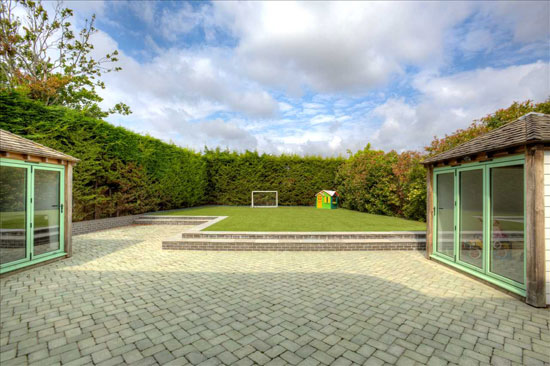 The layout as it stands offers a living room, a kitchen/dining/sitting room (opening onto the garden), study, utility and WC on the ground floor, with a double garage also built into the house. The kitchen is as modern as they come, with an array of Miele appliances including coffee machine, rotisserie oven, induction hob and under-counter family-sized oven and grill, microwave and wine cooler.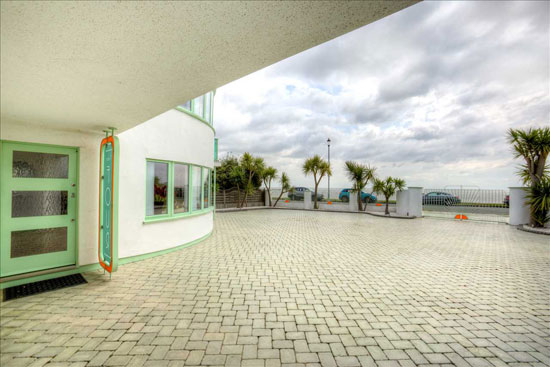 Head upstairs and the space is dominated by that entertaining area, but also includes the master bedroom with walk-in wardrobe and bathroom, three more bedrooms and a further bathroom.
That's not quite all as there are two brick summer houses outside, garden to the rear and a paved area to the front.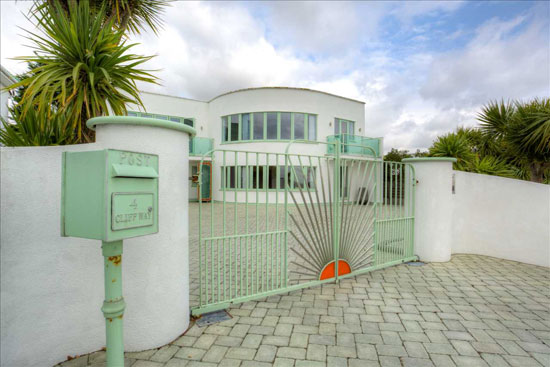 Plenty of tech you can't obviously see as well, including a lighting system individually controlling each room (including mood lighting), a hi-tech alarm system and telephone control point located in the kitchen. Note that all of the internal doors and joinery are made of luxury bespoke walnut too. This is obviously a luxury renovation.
That is reflected in the price, with the house on the market with a price of £1,400,000.
Images and details courtesy of Palmer and Partners. For more details and to make an enquiry, please visit the website.