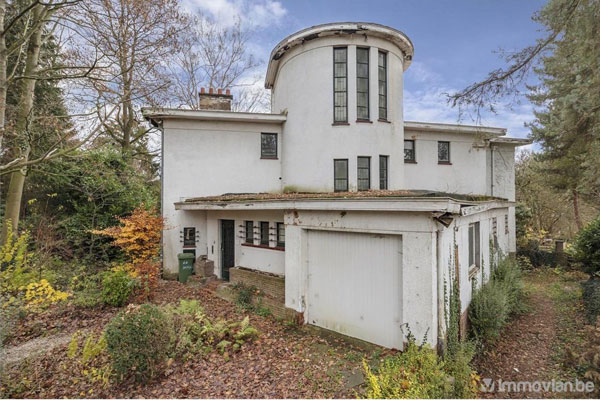 Yes, Belgium comes up trumps again. Specifically with the 1930s art deco renovation project in Uccle, Belgium.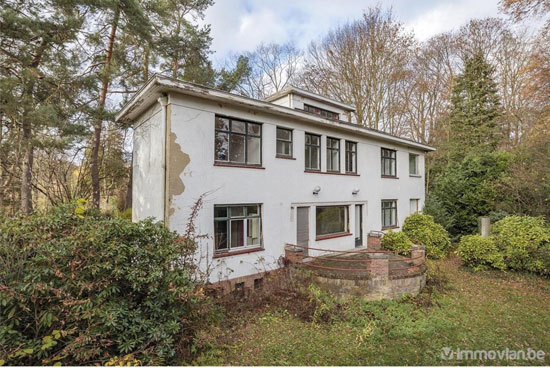 It's an interesting house, dating to 1938 and probably on the modernist edge of art deco. In fact, we could probably call this 1930s modernism. But whatever you call it, the house needs some work. Actually, quite a lot of work.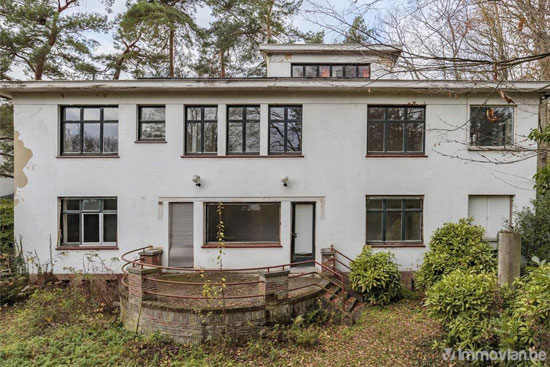 You will find it in Uccle, which has produced a couple of modernist gems in the past for the site. I've never been, but I would guess this is quite an area for modernism, with this one likely to be up there with the best of them when a renovation has been carried out.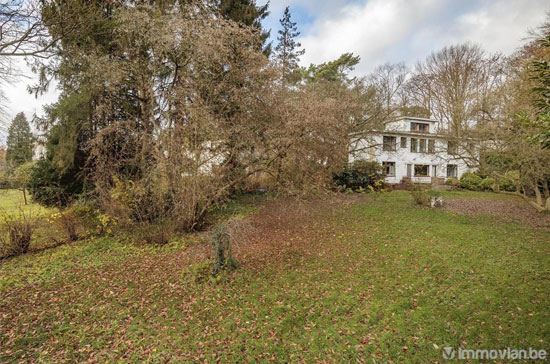 I don't know much about its background, except for the recent past, with the house having been split into apartments prior to its sale, which is why there are two kitchens shown in this place, some interesting decor here and there and a lack of 'flow' about the house.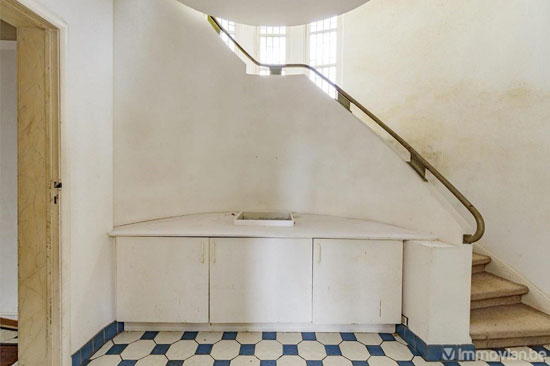 However, it is now being sold as a house to renovate and as a basis for something special, this one has pretty much everything.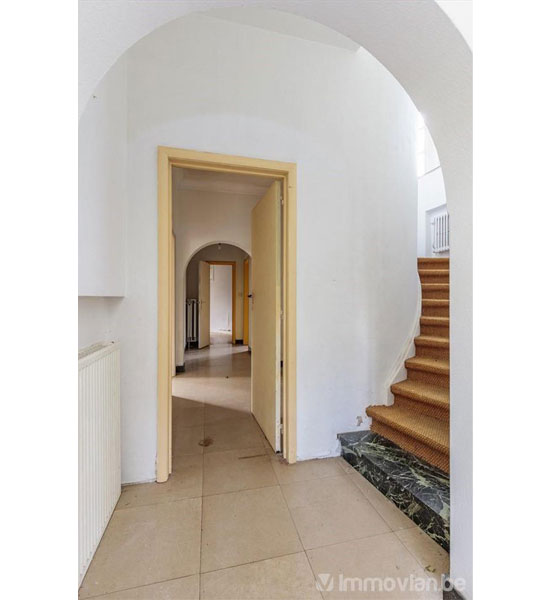 It has a great setting for a start, sat in 23 acres of its own land. That is something you will never find in the UK. It also has pretty much all of the original architecture and external detailing intact. Yes, it looks like it needs a bit of work here and there, but it's still intact.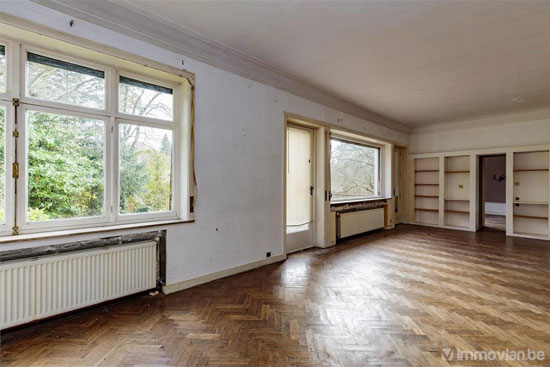 Despite it being split into apartments previously, the inside has a lot of originality too.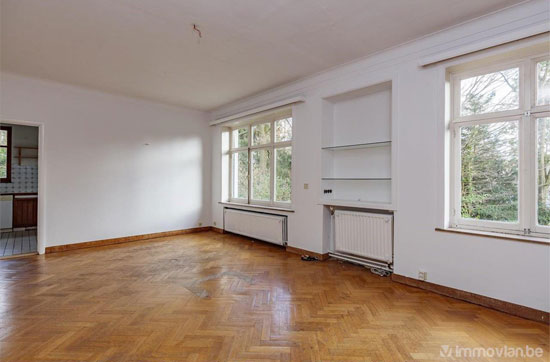 Check out the staircase that works its way through the curved tower at the centre of the house. Beyond that, the expansive reception areas, the built-in storage, the original parquet flooring and much of an original bathroom for example.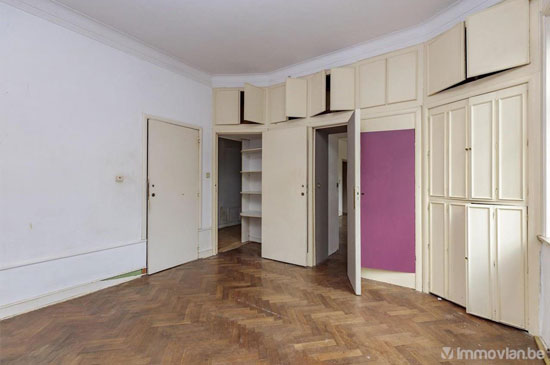 But there's no getting away from the upgrades that have been carried out. The kitchen areas, the modern central heating (no bad thing, but looks a little clumsy here) and a modern bathroom now in need of work, as well as a few areas that look half-finished or generally rundown.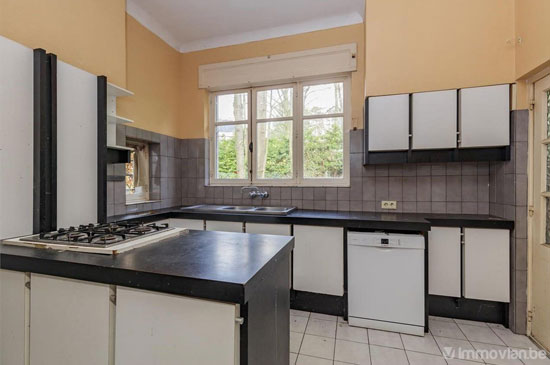 This really is a full renovation job and as such, likely to be a pricey one. But the end result could be really special if the work is done with thought and attention.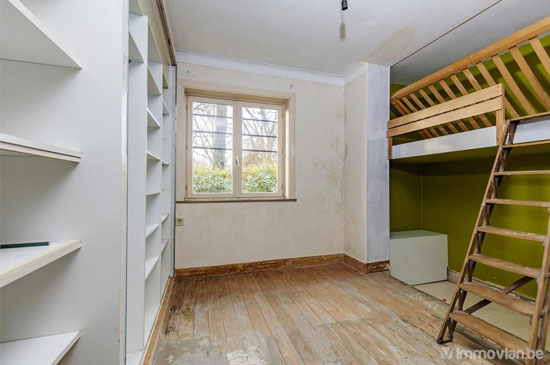 A lot of living space here too. The house has around 275 sq. metres of living space over three levels, as well as a basement and two garages.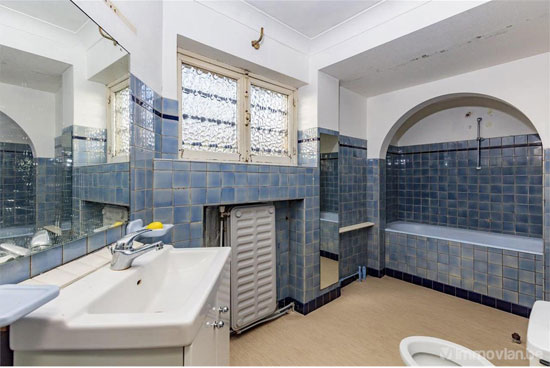 On the ground floor, the house has an entrance hall, a kitchen, large reception rooms with access to the terrace and the garden, two bedrooms and a bathroom.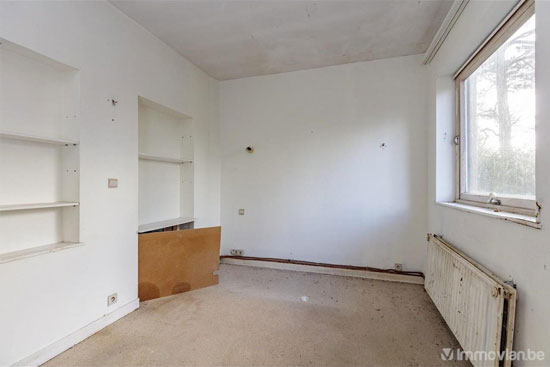 The first floor hosts a hall, a living/dining room, a kitchen, two further bedrooms and one other bathroom. On the 3rd floor is the final bedroom. The basements include several cellars.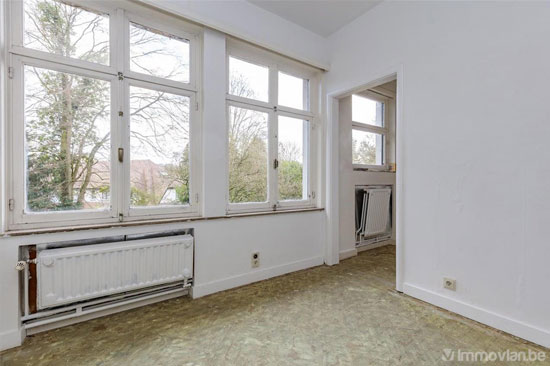 As you can see, some reconfiguration might well be required as well as the renovation work, depending on how many bedrooms you need and where you want them. But before you start thinking floorplans you might want to consider the asking price, which is €1,095,000.
Images and details courtesy of Immovlan. For more details and to make an enquiry, please visit the website.