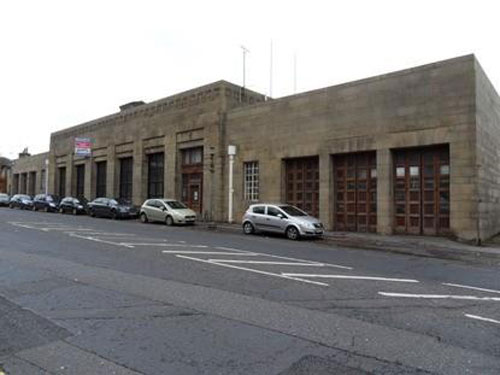 Have you seen the BBC show Restoration Home? Generally speaking, someone buys an interesting or period property, then does the renovation with..variable…results. This disused 1930s fire station in Accrington, Lancashire would be a prime candidate for the show.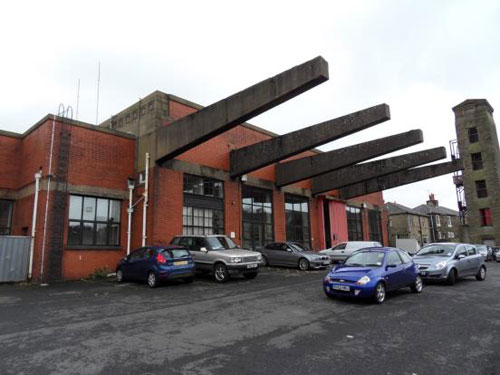 It's a amazing building, even if it's not in the best location. Not that we're having a go at Accrington, more the main (A) road setting, which doesn't really offer you the peace and quiet you might be looking for at the end of the day. Still…great building.
I's actually a grade II-listed building, built in that modernist / utilitarian style and with a huge front and plenty of space inside, currently used for private offices, a canteen, sleeping areas and an apartment, much of which has been cleared with a view to refurbishment.
There's also a substantial yard to the rear, as well as a series of outbuildings. Space certainly isn't an issue.
Want it? Well, price is on application, although we suspect it's available for around the £300,000 mark. If you want it for your dream home, get in quick before someone turns it into apartments and offices.